The Storage is the demand of a variety of the things at home and we use different types of storage console items for each of them. Media accessories and items also yearn for a proper storage station for being larger in number. The common things we use for the organization and storage of the media items are the tables, stand and the cabinets but today we are here to introduce and a new and creative way of holding your media items on.
And that is this DIY pallet TV wall paneling having been made from the pallet cut slats and planks to let you enjoy double functional roles in your living and lounge. Firstly boasting shelves this accent wall would hold and house all your media things and the secondly the natural and rustic attributes of the pallets would really jazz up the interiors and decor levels. All you have to do is just stack the pallet slats and planks together to cover the wall using nails, glue or any thing needed.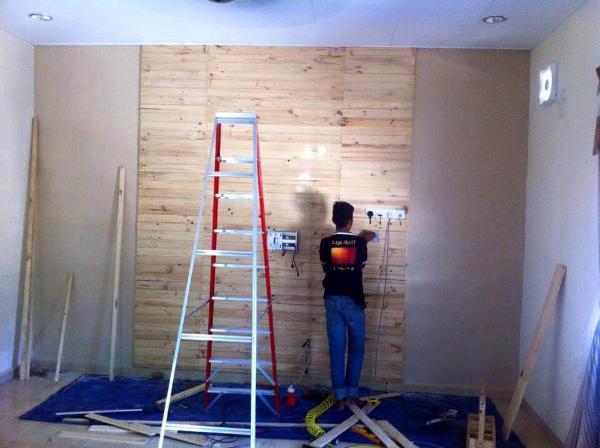 There are tables, stands and the cabinets to hold and organize the media stuff at home but this pallet made media wall would be a whole new way to house your media gadgets at one place and too creatively and stylishly.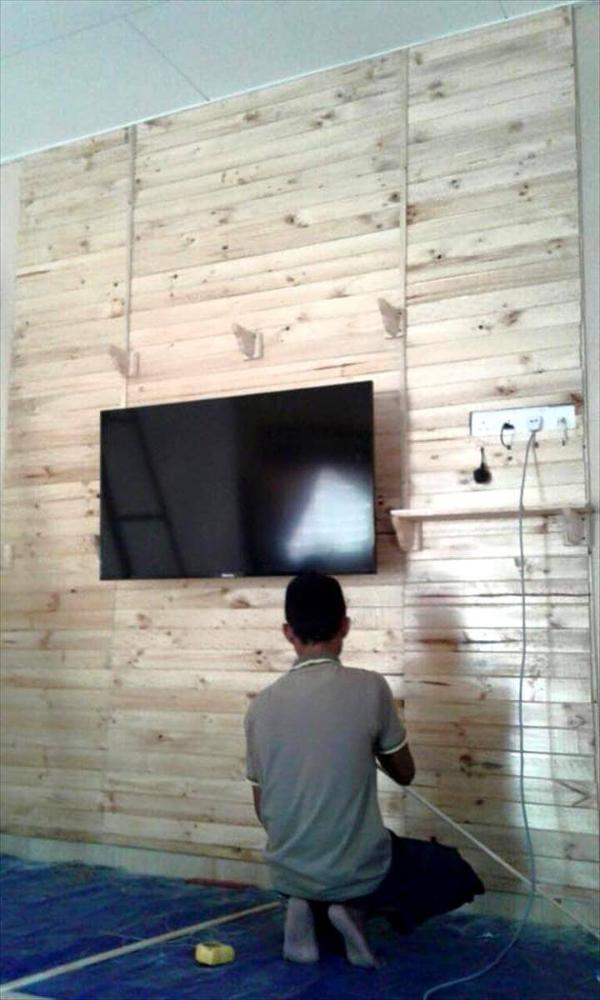 The making of this wall has been really a feasible but time consuming work as you would have to cut loads of slats and then stack them on the wall very finely with some shelves at right, left and in the middle part.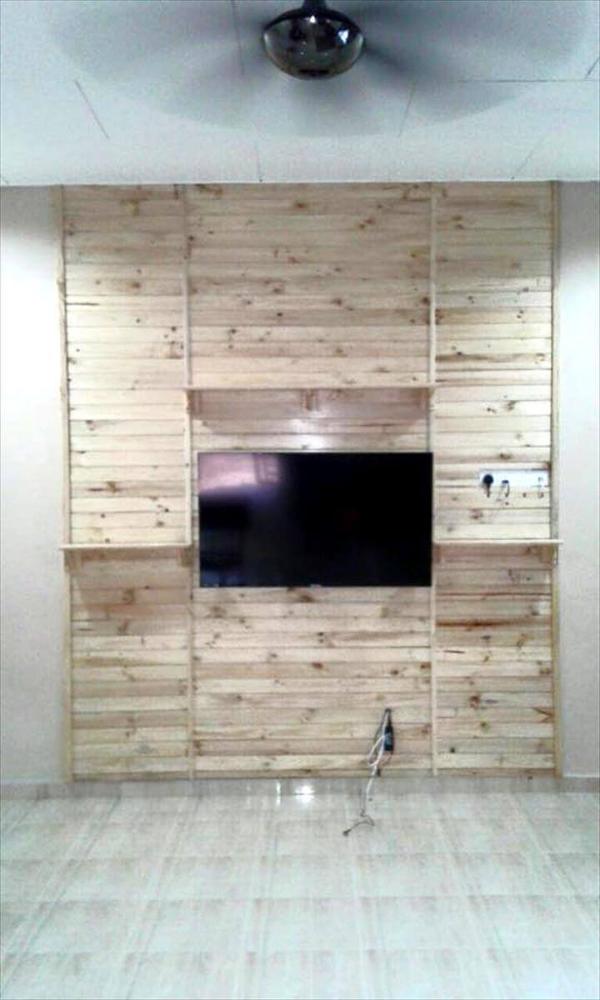 When the wall is ready with the shelves you can just hold your TV screen in the middle and the ramianing media apparatus at the surrounded shelves and thus enjoy a really gorgeous and stylish media station in the living or lounge.
Made by: Kayu Pallet