Welcome to all my readers again I hope this is going to be excellent read for all of you and you get benefit out of this post. My expectations are very high from this writing.
I am sharing DIY project of diy pallet shelves. This was a wonderful experience and I completed that project without taking any help from anyone. I used the old pallet wood to make the wooden shelve for books. The best thing about these pallet shelves is that you can place it along the wall in any room like living room, study room and even in your bed room depending on the purpose you are using the diy pallet shelves for.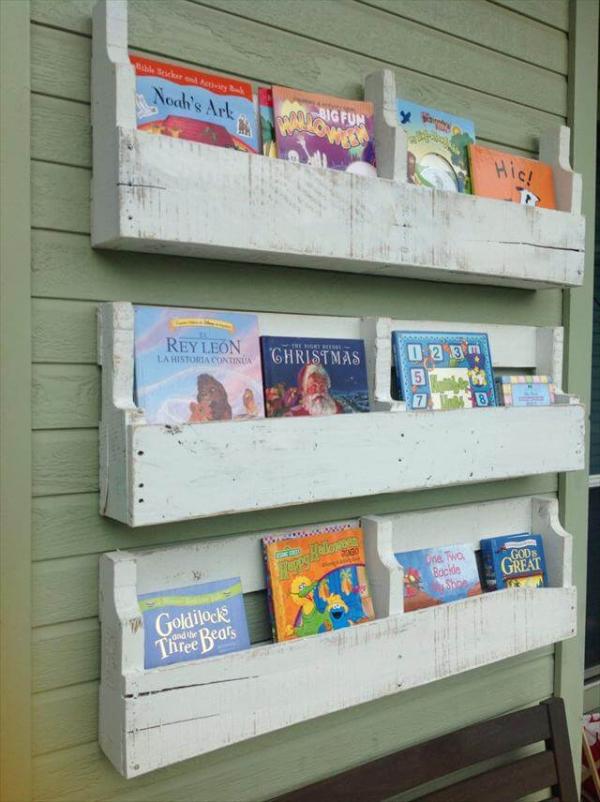 DIY Pallet Shelves Instructions:
I created the pallet shelve for my book, magazines and novels. I badly needed a one because every time I had an issue of placing my books and magazines so the solution I found was to make a pallet shelve. The room used to look untidy because of books being placed here and there but after having pallet bookshelves all my problems were settled. I felt so excited about it.
I started my project early in the morning and managed to complete it in few hours. After disassembling the pallets planks I sanded it to remove the rough surfaces so that shelve doesn't look like old. I fixed the pallet shelves along the wall of my room using steel clippers and prior to the fixation I have cut the pallet planks in equal sizes. The shelf was actually not a single plane but I created in the forms of frames as you can also see in the pictures entirely separating one part from other to have enough space for books and reading material. This clear distinction is being made so that you could easily place your various books in different sections. I knew that I will have to categorize my books so made this clear segregation during the fixation.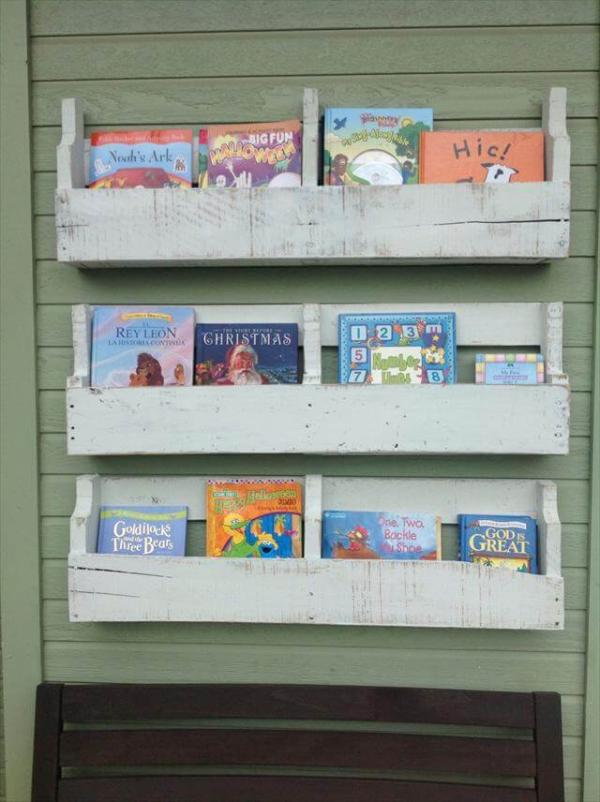 After fixing the pallet wall shelves along the wall I started painting it and I choose the white color as it best matched the color scheme of my room. Before color I did sanding once more to remove stains and rough edges so that painting faces less friction. After completing the painting I left it for drawing and once it was completely dried out I properly placed my books in pallet shelves and felt so relived about it. You can see how good it looked in my room.
Old pallets shelves are ready, enjoy and happy building. Other 24 DIY Pallet Shelves are given below you can use them to storage your things and decorate your house.
Pallet kitchen shelves.
pallet living room shelves.
Pallet garden shelves.
Pallet living room shelves.
Pallet bookshelves.
Pallet planter shelves.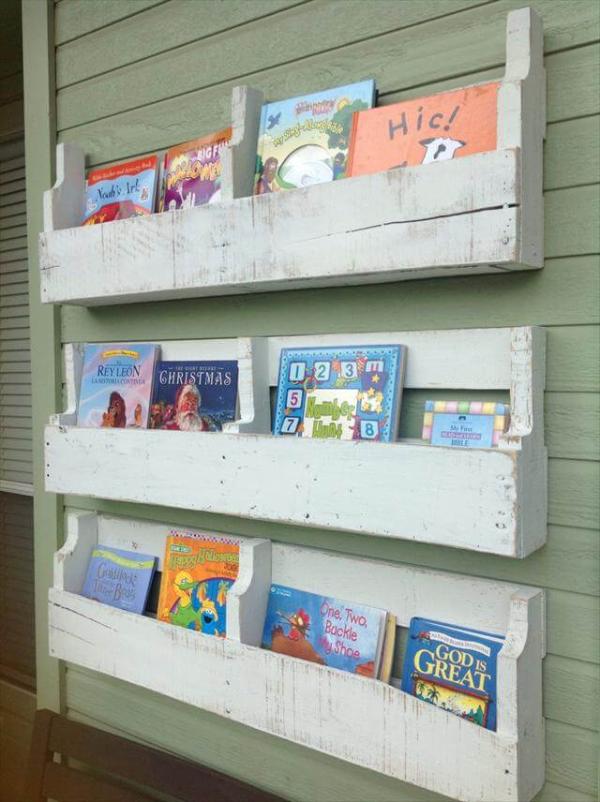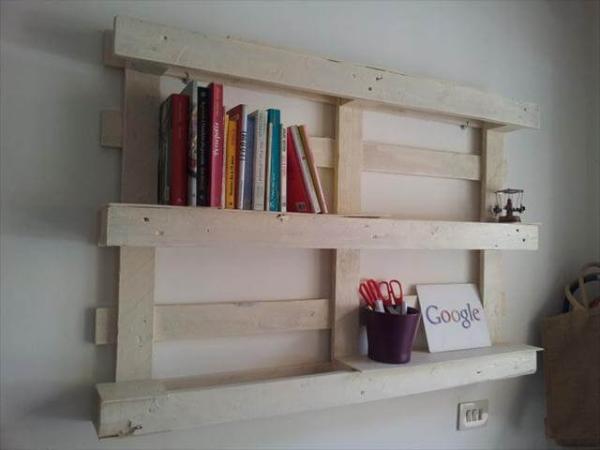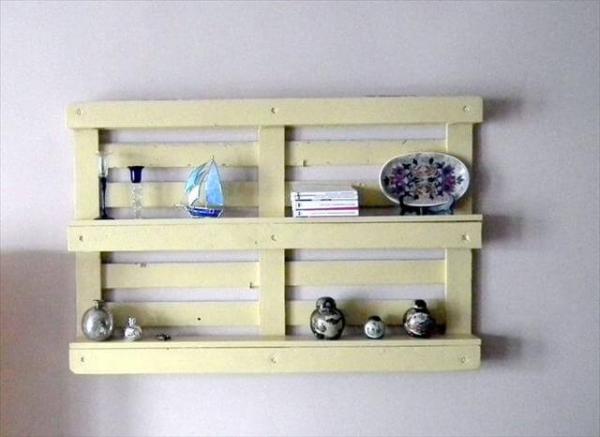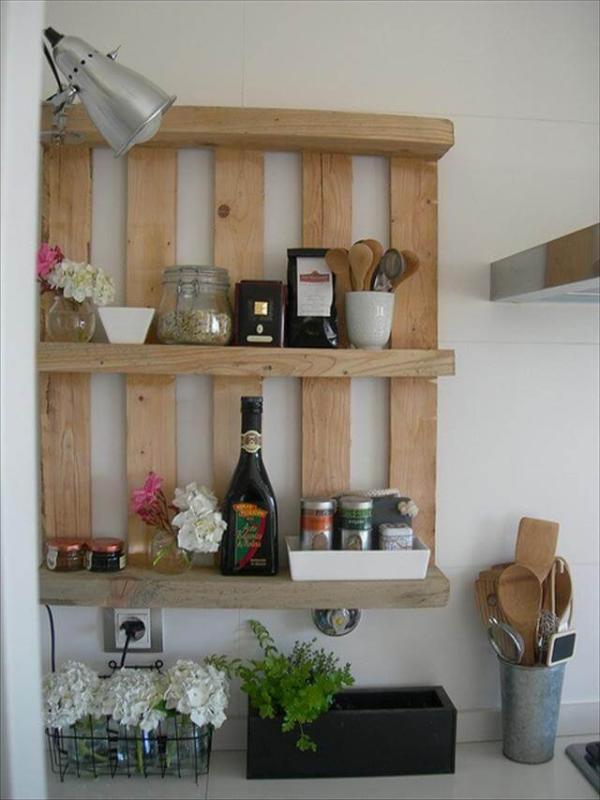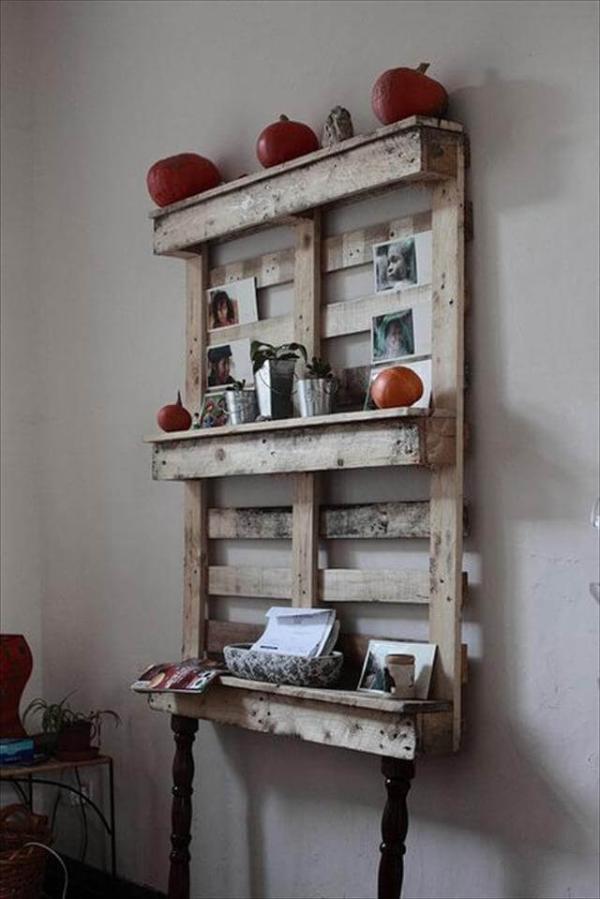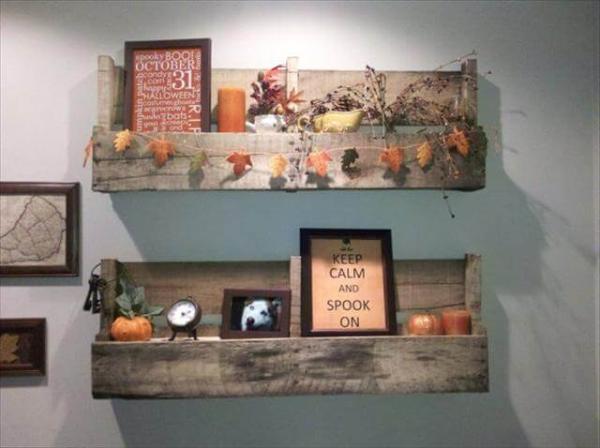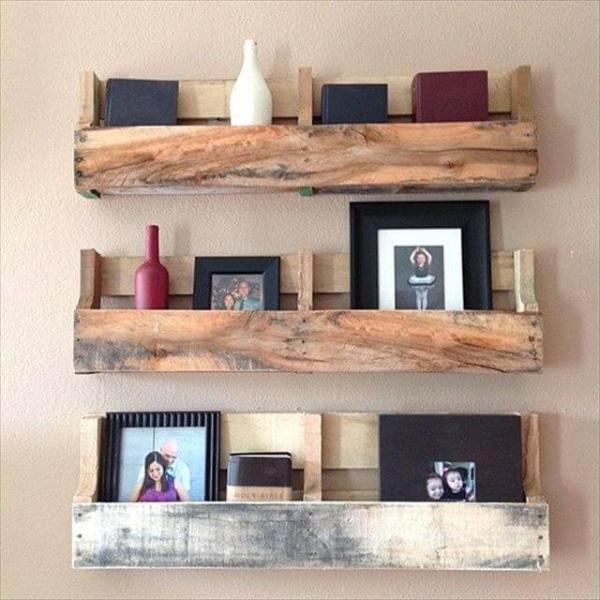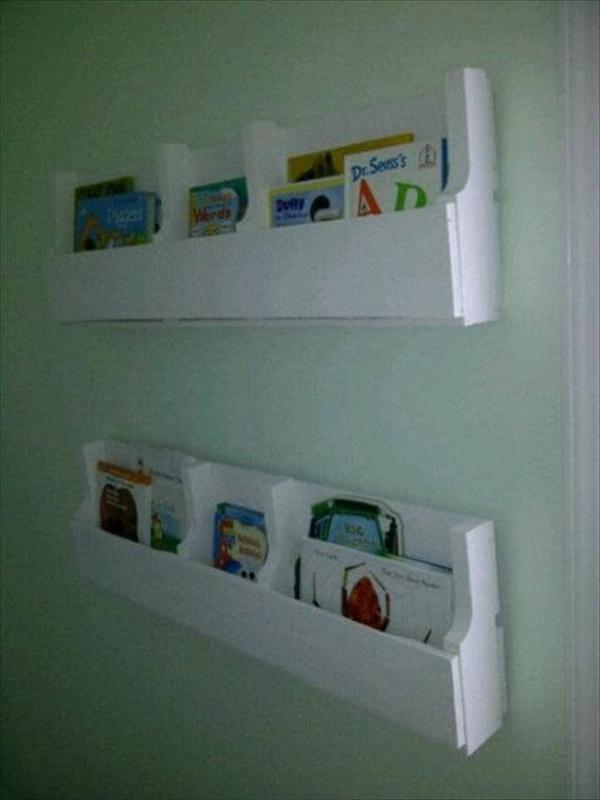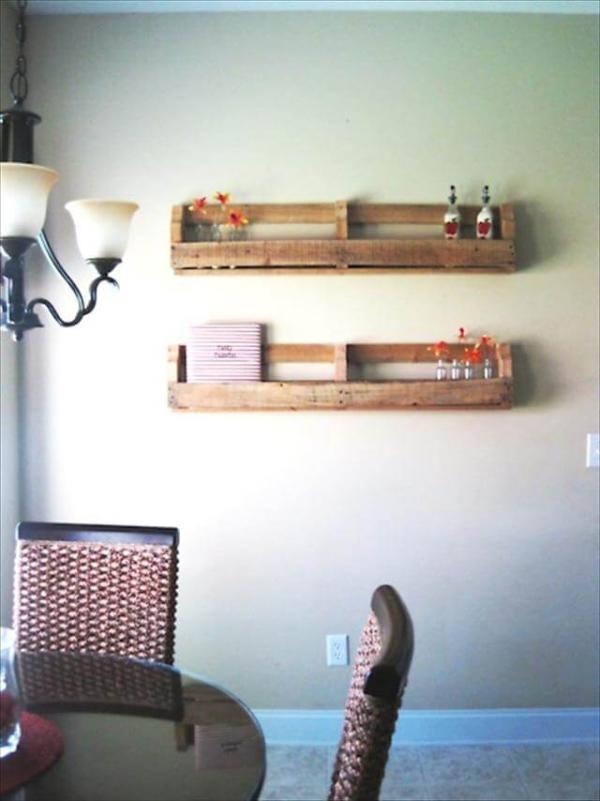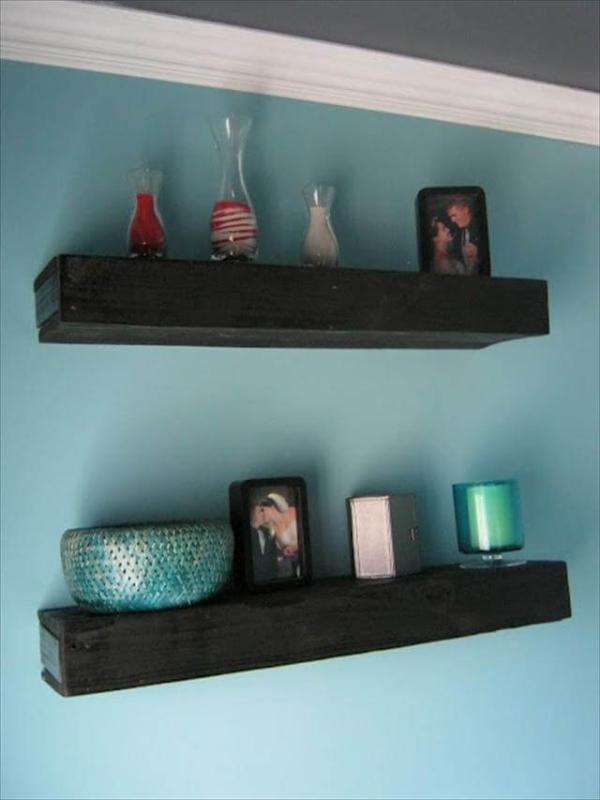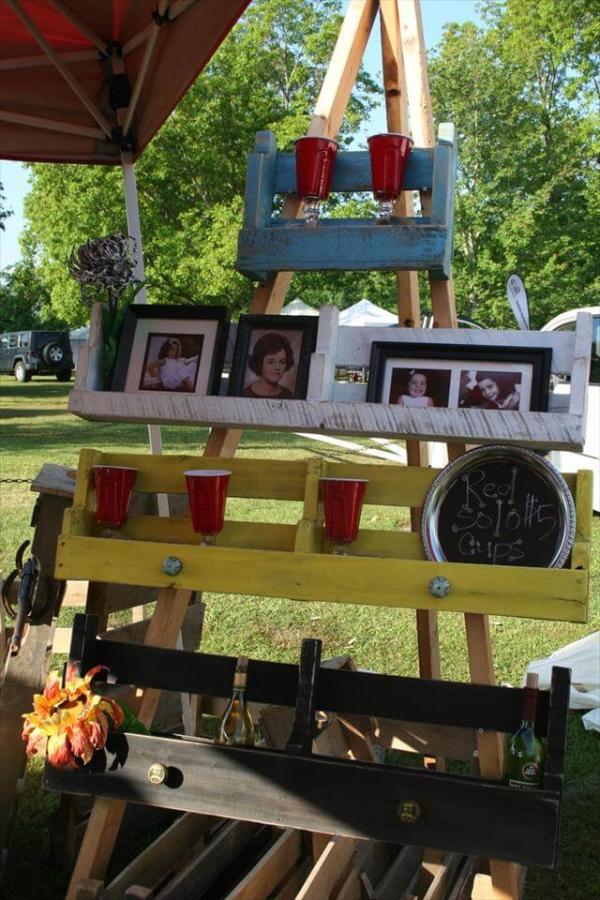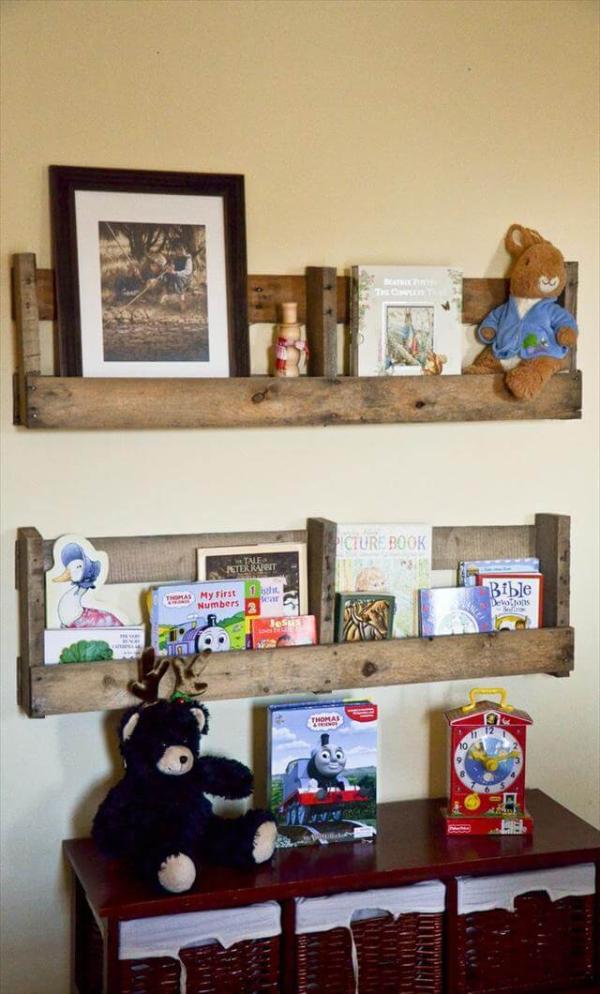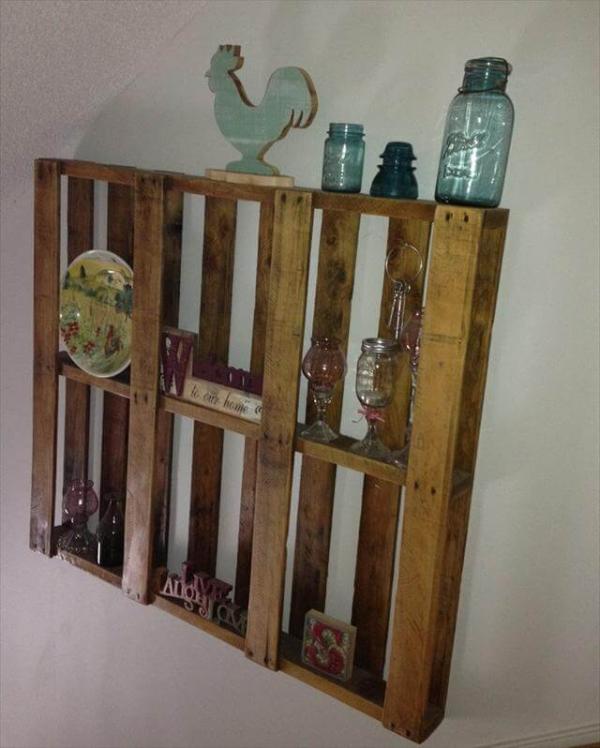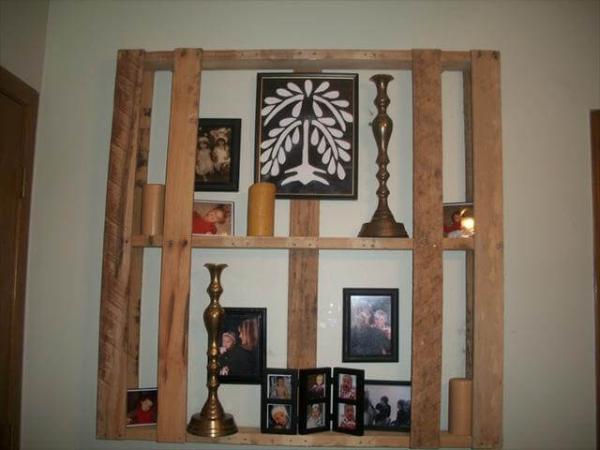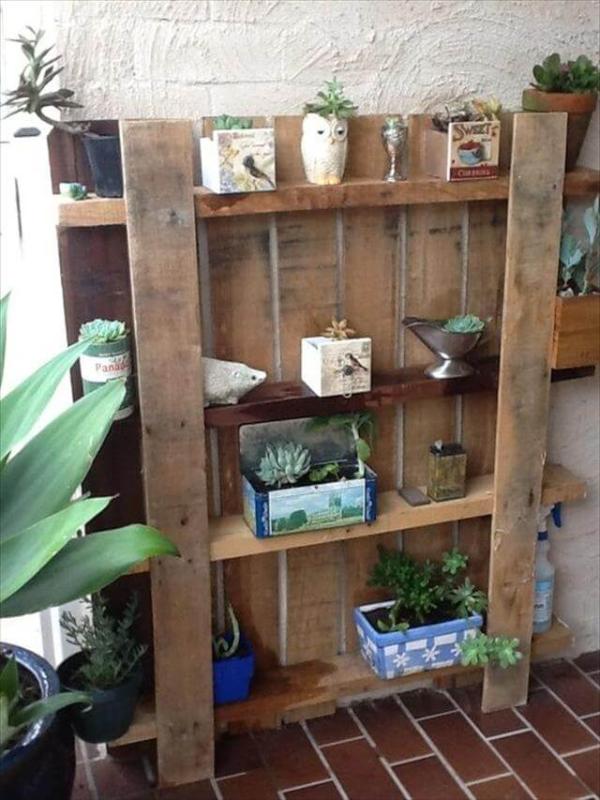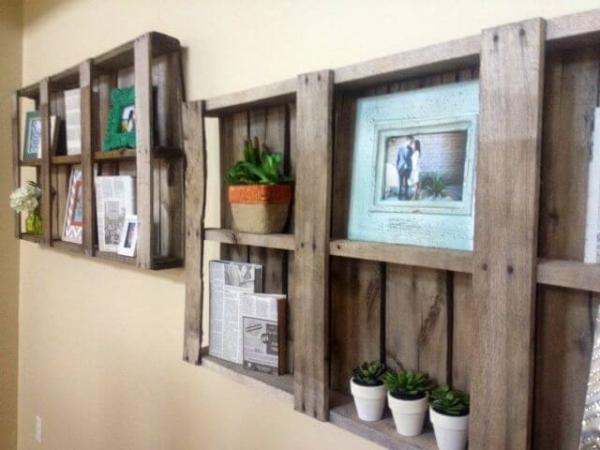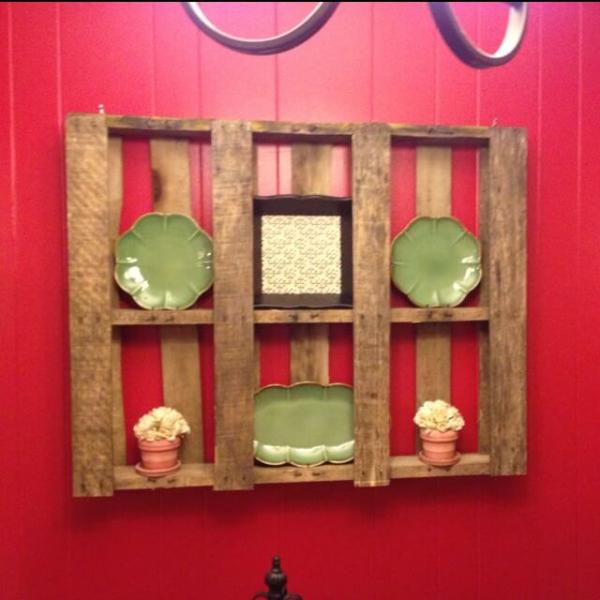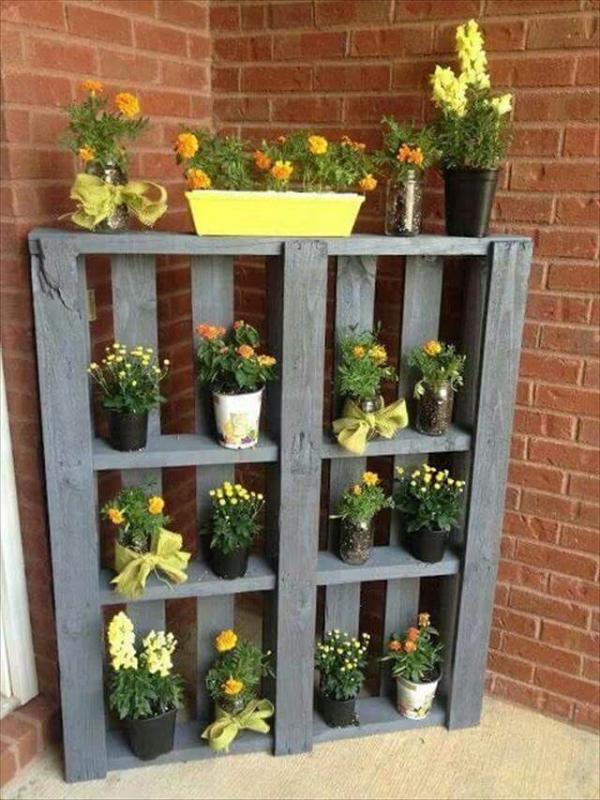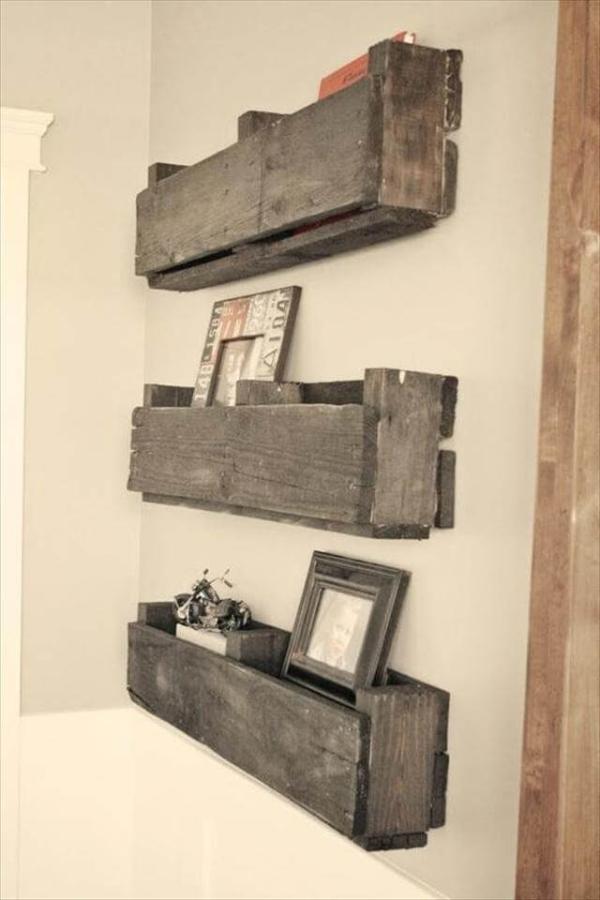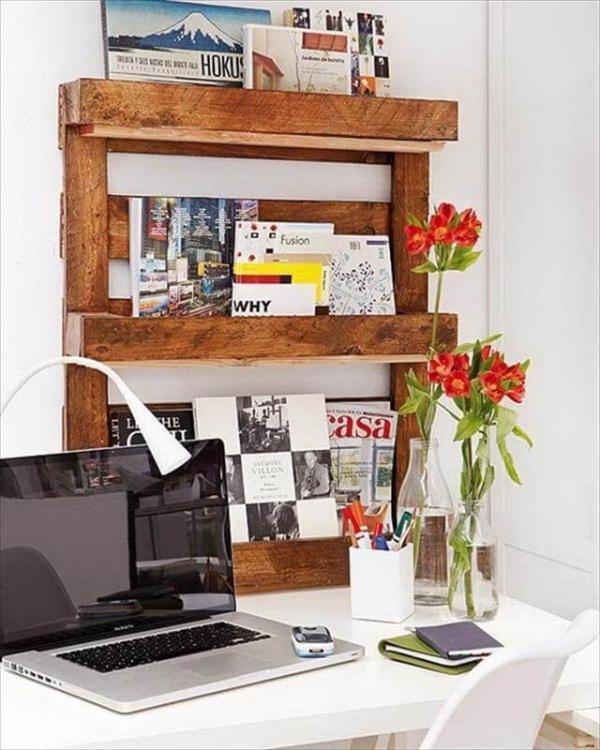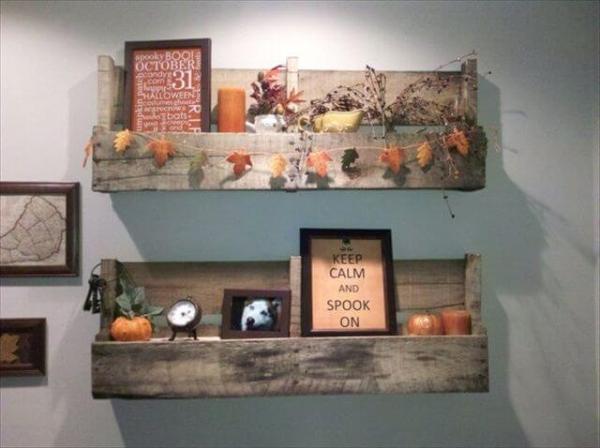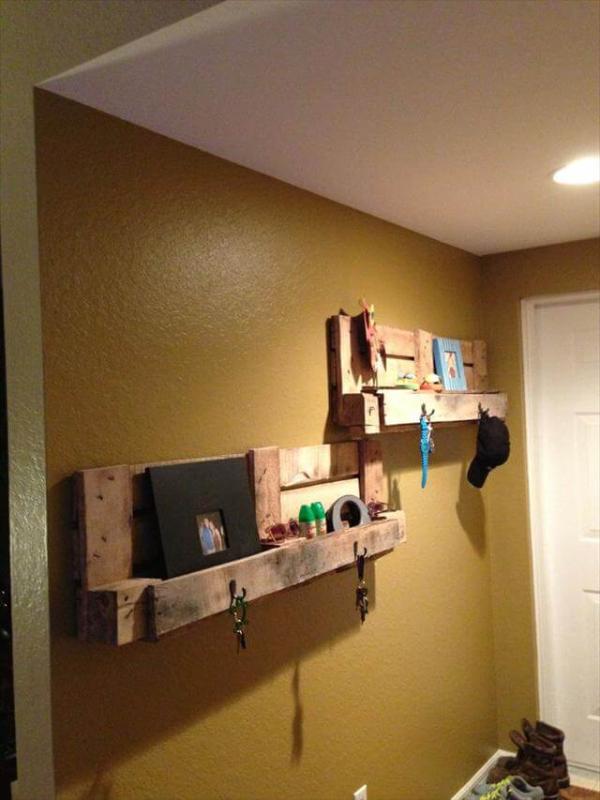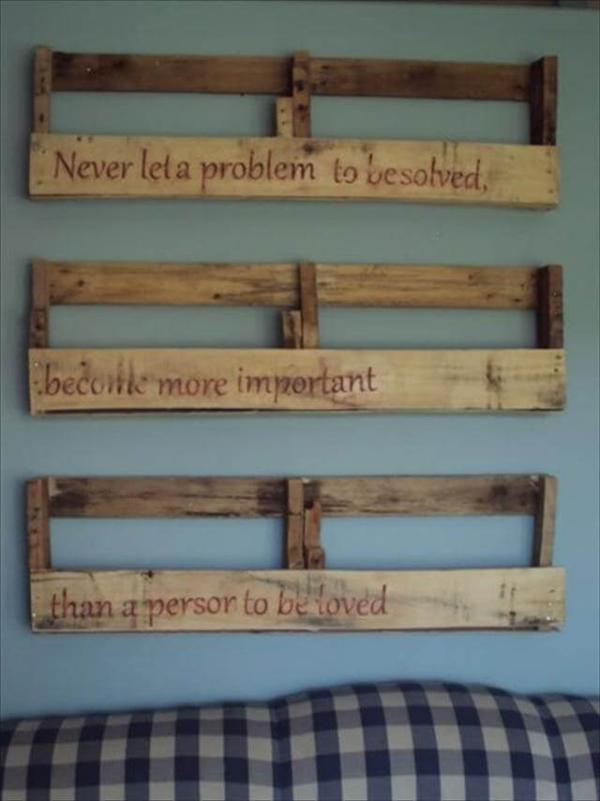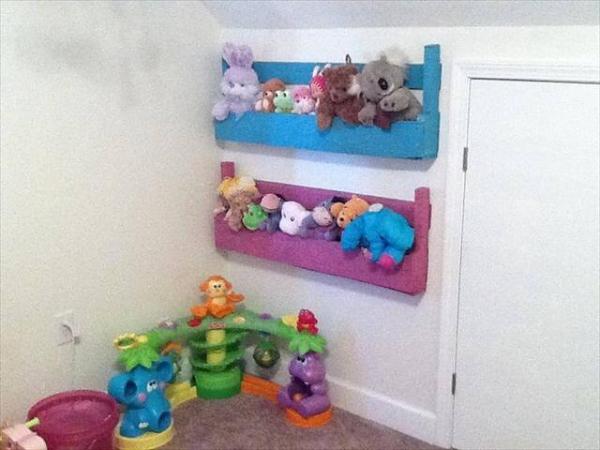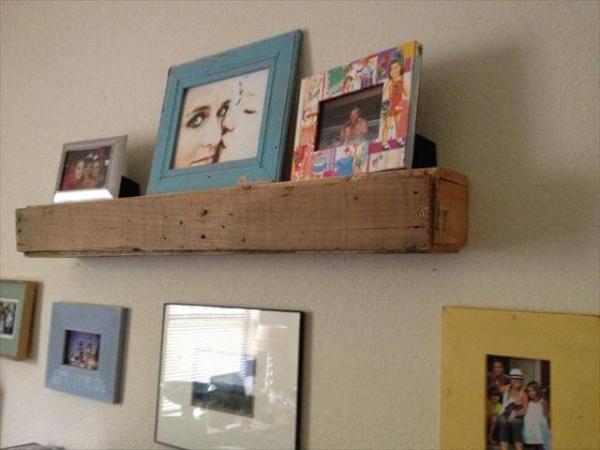 Enjoy and share more and more …… Happy DIY Wooden Pallet Projects.