The new customizations to old home furniture can provide latest fashion worth to them as in our given DIY pallet bench tutorial. This pallet bench has been made from the used old bench with some renewing effects through pallet wood. Our selected model for modification was in lovely green shade luckily but you can find even better options. This is just the idea to make the old furniture brand new and charming with some recycling and reclaiming techniques. This can be done with pallet chair and pallet table with same way.
The whole discussion and tutorial in short trying to explain the repurposing ideas to make use of old furniture of home which you don't use being old fashioned. What we have done is just some additions of well sanded and stained addition of pallet planks that have make the whole skeleton bright and charming. Now this will be source of pleasurable sitting in home or outdoor.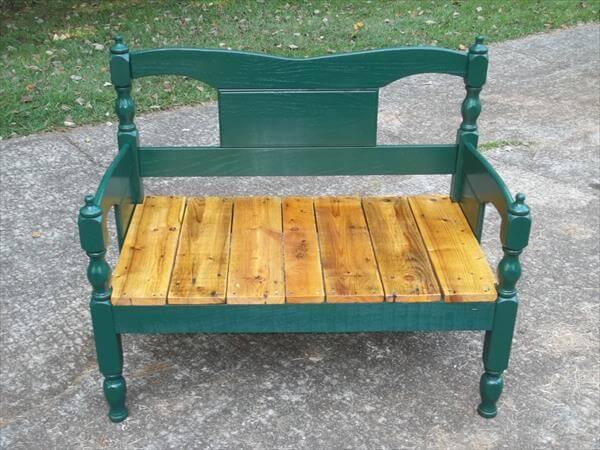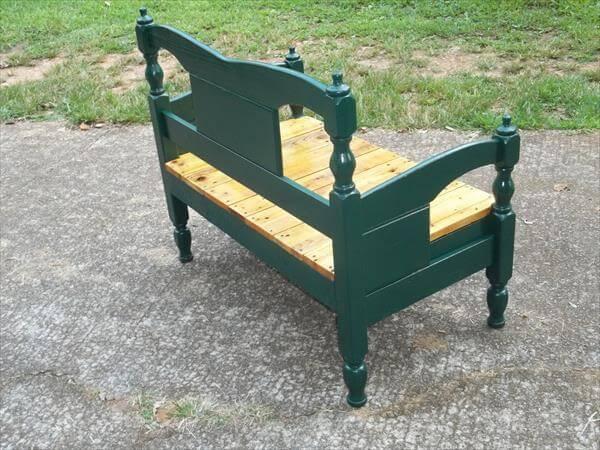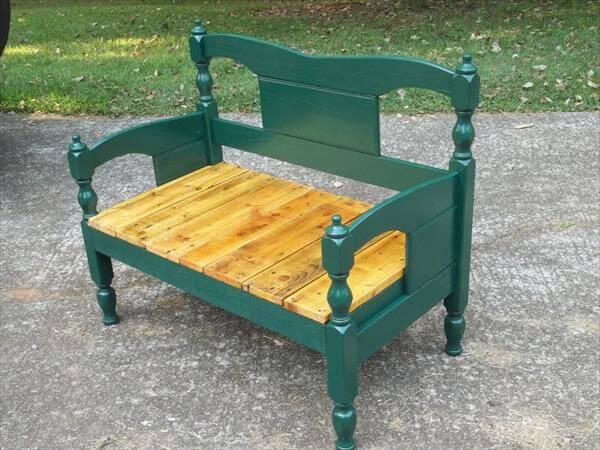 Submitted by Clarence!