The outdoor summer season is almost here, which means now is the perfect time to spruce up the backyard and create the kind of space you want to spend time in. The whole concept of outdoor living, outdoor dining, and outdoor entertainment has taken over in the past decade, giving homeowners many different ways to better utilize their outdoor space. To help you plan your backyard project, here are three tips you can use that will spruce up your backyard.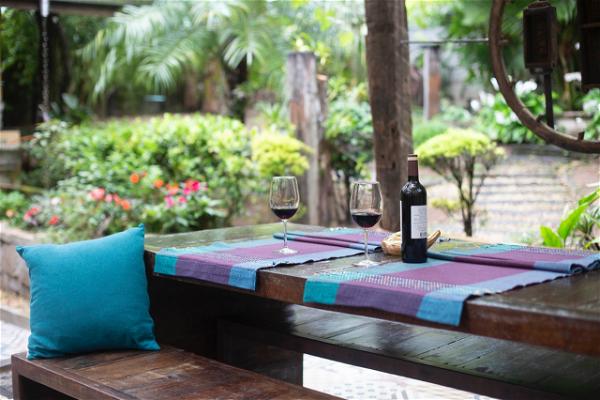 Seating Should Be a Top Priority
It doesn't matter if you plan on entertaining more often or you just want to be outdoors more regularly, seating will need to be a top priority. And while folding camping chairs will get the job done, they aren't exactly stylish or trendy. Instead, try looking into other seating options that feel unique and purposeful and add to the design concept.
If you've got a lovely garden in your yard, why not highlight it with one of the many garden benches available? A garden bench creates a sense of serenity and beauty, a park-like atmosphere in your yard.
For those who enjoy relaxed seating, loungers are a great choice. Just be sure to also pick up the plush and comfortable seat cushions to set them over the top.
Create a Stylish Outdoor Dining Area
Perhaps one of the best ways to spruce up your backyard is to create a stylish outdoor dining area that is perfect for you and your family and entertaining when you have guests over.
Where homeowners used to be quite limited in outdoor furniture options, today you can find all kinds of stylish pieces that look and feel more like indoor furniture. Look for pieces that have character and interesting features, and are made of high-quality material that can stand up to the outdoor elements and that seat the correct number of people. You can check out options like the Vidaxl tables, which can bring personality to your outdoor dining space.
Your outdoor dining area will also need the following pieces:
BBQ or grill
Work or prep space
Storage
To cap it off, you can use décor pieces such as chair cushions, placemats, dishes, lighting, an outdoor area rug, and so forth.
Create a Sense of Privacy in the Yard
One of the biggest complaints that homeowners have about their backyard, which also prevents them from using it, is a lack of privacy. While some of that may be out of your control, there are tricks and tips you can use to add privacy. This will make the yard feel like a private oasis rather than a fishbowl with all the neighbors peering in.
Some great ways to add privacy include:
Fencing
Retractable awning
Gazebo
Decorative screens
Oversized planters
A Yard You Will Use
Each of these tips will ensure that your backyard gets a much-needed makeover, so you create the kind of space you want to spend time in. It will be like you've expanded your living and entertainment space simply by sprucing up the backyard.