Your kitchen can easily become the heart of your home. When you cook, it can warm the whole place up, and make everyone feel cozy and comfortable. However, if your kitchen looks cluttered and worn, you may start feeling tense there, and that is not okay.
Fortunately, you can solve this problem by renovating your kitchen. You can do many different things, such as make use of cabinet painting services or change the flooring.
If you do not have the financial resources to do it, do not worry! Renovating your kitchen is still within the realm of possibility, even if you are on a tight budget.
In order to help you out, we prepared a list of tips that will make the renovation process both quick and cheap. Ready to freshen your kitchen up without having to spend a fortune on it? Then read on!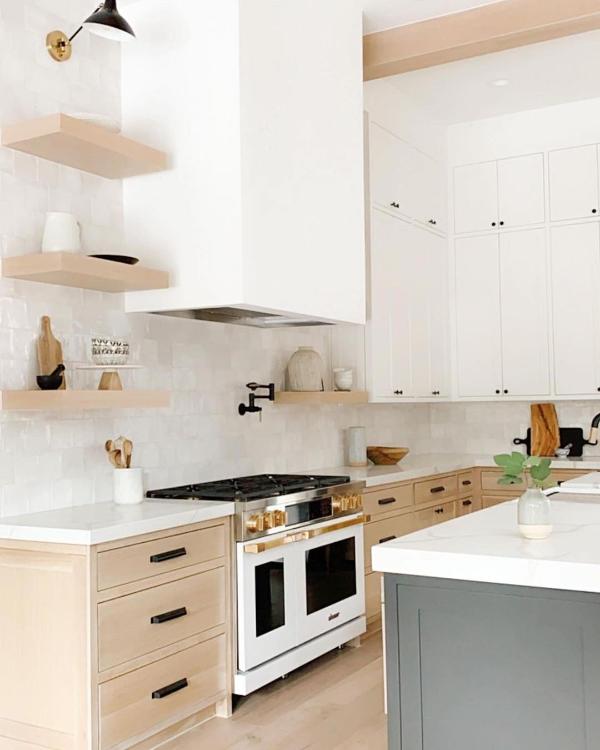 Start With the Walls
If your kitchen walls look old and faded, they really need a makeover. You should be able to paint them by yourself without any issues. Before you start, you should take a measuring tape or a ruler and measure the walls. It is important because it will help you calculate how much paint you will need.
Next, decide what color you want the walls to be. It should be both fresh and clean, but not too vibrant or energetic. The best options are pastel greens and blues. Lastly, do not forget to buy the brushes that will help you apply the paint quickly and effectively.
Build Your Cabinets From Pallets
Building things from scratch may not be for you, but it is certainly worth a try, especially if you always wanted to try DIY. Even if you cannot use your pallet cabinets in the end, spending time on manual labor with a saw and a hammer can be a great way to pass the time on a lazy Saturday.
Update the Lighting
If your kitchen has bad lighting, it will make it look bad, regardless of how much hard work you put into designing it and painting it. Luckily, you can easily upgrade the lighting in your kitchen by buying new light fixtures.
For instance, you can replace your old light fixtures with pendant lights. This will add a nice touch to the room and make it feel cozy. However, make sure that your pendant lights are not too large. Otherwise, they might end up not looking as great as you expected them to look.
Clean Up the Cabinets
Taking a closer look at your cabinets is another great way of making your kitchen look fresh and clean. Most importantly, you want to wipe them down and get rid of the dust that might be hiding inside of them. Once you are done, consider painting them to give them a fresh look.
Upgrade Your Appliances
You can freshen up your kitchen by getting rid of old kitchen appliances and replacing them with new ones. This will make your kitchen look more modern and stylish. You do not have to spend that much money on it. Instead, hunt for sales and try to buy great appliances at an affordable price.
Do Not Buy Things That Are Too Big
When you are furnishing your kitchen, make sure that you buy furniture that fits it well! For example, if you have smaller cabinets, then choose chairs that match their size. This way, your kitchen will look cozy and will not make anyone that is in it feel overwhelmed.
Buy Storage Solutions
If you want your kitchen to look fresh, make sure that you have enough space to store everything that you keep in the kitchen. To do that quickly and efficiently, you might want to look into purchasing a few plastic airtight containers. Additionally, you might want to consider buying and installing additional cupboards.
Invest in Cleaning Supplies
Keeping your kitchen clean can be tough. However, it can get easier if you invest in proper cleaning supplies. They will help you get rid of any stains or dirt in a much shorter amount of time than the cheapest stuff that you can find at the grocery store.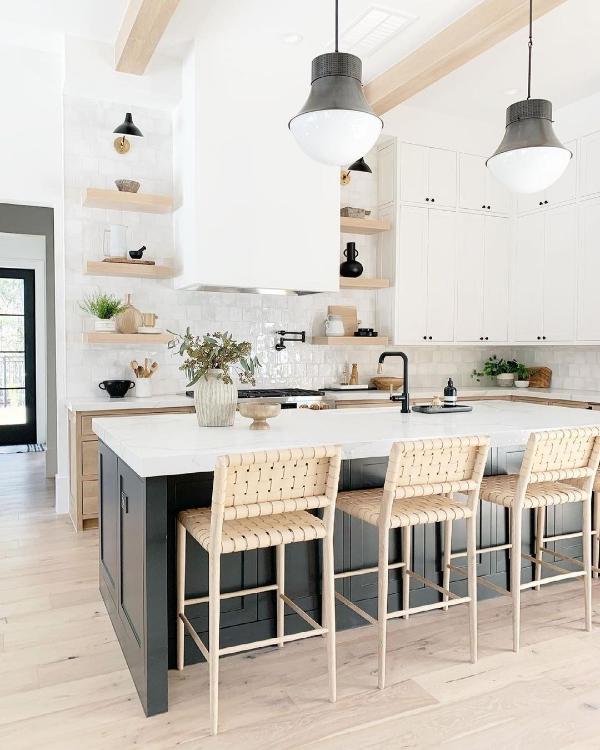 Change the Flooring
Have you ever thought about changing the flooring in your kitchen? If not, try doing that as soon as possible. You do not have to go for the fancy stuff, such as hardwood floors. There are many much more affordable options out there that you might like.
DIY Kitchen Backsplash
Kitchen backsplashes are a great way to add personality to your kitchen. If you're on a budget, there are plenty of unique kitchen backsplash ideas on a budget that can give your backsplash a unique look. One popular idea is to use stencils to create patterns on your backsplash. Another is to use mosaic tiles in contrasting colors. You can also get creative with how you lay the tiles, using different patterns or even incorporating words or images into the design. With a little creativity, you can easily create a backsplash that reflects your personal style.
Making Your Kitchen Look Fresh Is Easier Than You Think!
As you can see, making your kitchen look fresh on a tight budget is easier than you think. While it might require you to do many things, ranging from cleaning up the cabinets and investing in smart storage solutions to changing the flooring and building cabinets, it will definitely be worth it in the long run. Why is that the case?
First of all, it will increase the value of your home, which can be incredibly beneficial if you are planning on selling it. Second of all, it will transform your kitchen into a more pleasant place in which you can prepare and eat meals while feeling cozy. Considering these two significant benefits, start putting in the effort to make your kitchen look fresh as soon as possible!