DIY projects and upcycled furniture are usually fun and interesting to build. What's not to love about them? You get to save money, keep items from being thrown away, and at the same add some personal style to your home.
Pallets, which are wooden platforms used in many warehouses and factories as storage units or being used to move materials. They are made of rough wood and usually 4 by 4 feet in measurement. The good thing about pallets is that you can get them from old warehouses or shipping areas. So, you don't have to worry about messing it up when you make a mistake. There are still plenty of materials for you to try again.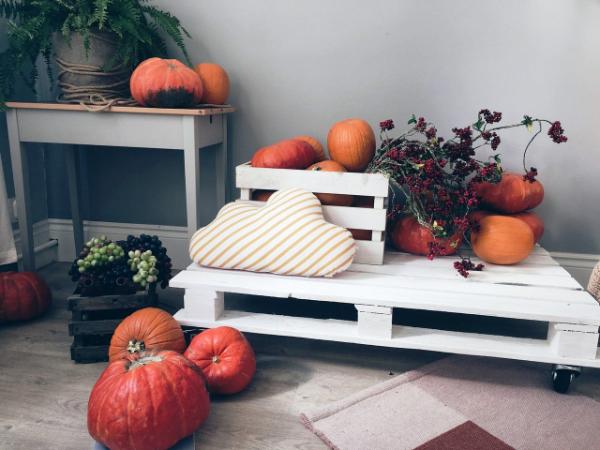 They can be used to create just about anything, and you don't need to be much of an expert in the woodwork to create something beautiful. So, if you're on a budget and need to get some nice-looking furniture, get some pallets, and keep reading for ideas on things to make to beautify your apartment. 
1. Storage Sofa
Do you need a nice sofa by the balcony where you can entertain guests? Well, you can design something eye-catching with pallets and get to do it yourself. Create a piece of furniture where you can have a special space to relax. It can even serve as additional seating for your visitors. You can decide to design the sofas to have storage. 
The pallet storage sofa is one idea you would benefit from. You could reach out to a professional to help you construct it, or better still follow some tutorial videos on YouTube. There you can follow the video one step after another to create this amazing pallet piece. The materials needed aren't complicated. They majorly include the pallet, nails, saw, and hammer. 
2. Pallet Bookshelf
One piece of furniture that catches people's attention whenever they enter an apartment (study or home office) is the bookshelf and the way the books are perfectly lined up on it. You can arrange your books in a very artistic manner on the bookshelf made from pallets.
The fact that it's a bookshelf doesn't mean only books can be on it. According to a realtor, you can transform the interior of any rental apartment to hotel standard if you know what you're doing. That's why you can't underestimate the role of real estate experts, their role goes beyond getting a place for you. They can also help you manage, maintain, and upgrade your property too.  Other favorite pieces like flowers or artworks can be added to the shelf once it's completed.
Building the bookshelf may not be as straightforward as the sofa, but if you're creative and handy, you can do it yourself else get an expert carpenter to build it for you. You might decide to paint it to add some color to your apartment, which you can do if you've got acrylic paint and a paintbrush. 
3. Coat Rack
This has got to be the simplest furniture you could use a pallet to make on this list. With a hammer, nails, and maybe a saw, you could get this done in no time. You can place it at a strategic location at the entrance of the house, so it is both efficient and able to catch the attention of your guests. It could be painted to match the design of the space you're placing it too. 
4. Pallet Bed Frame
The bed frame is one of the most popular uses of pallets because you wouldn't have to spend as much as you would when buying a conventional bed frame. Apart from the fact that it costs little to nothing at all, there's this classic look it gives to your room.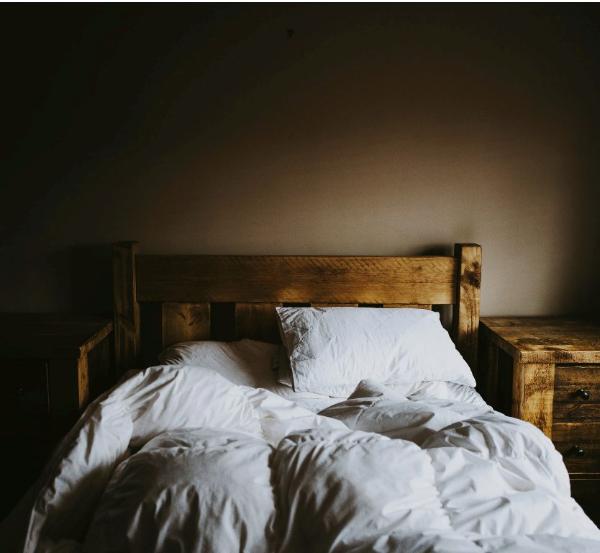 You don't need to build or reconstruct anything, just get the pallets depending on the size of your mattress, and you're good to go. Repainting can make its beauty pop out more, but it's your choice entirely. If you've got more pieces, you could create bed frames and headboards too. 
5. Reading Nook
If you're managing the space in your apartment and can't afford to set up a home library at the moment, an option you should consider is creating a quiet place where you or your kids can read or study. It would be just the right environment to get them to love books or spark an interest in reading. 
A reading nook made with pallets would be within your budget and be a beautiful feature that's added to your home. Even though you can attempt this, you can let experts handle it or closely follow a tutorial video. It should have some form of cushion or seat where someone can sit. Dim fairy lights can be hung to encourage nighttime reading. Up some fairy lights for nighttime reading. 
Transforming the outlook of your apartment doesn't have to make you go above your budget. There are so many furniture ideas that you can use to make it more attractive. Do some more research in addition to the ones listed here, and you'd be shocked how much you can gain with less.