The floor is undoubtedly the most used material in your house. Each day, it is subject to different amounts of pressure, heat variation, and moisture. This is why you shouldn't just focus on buying new flooring material. You should be more concerned about the fact that it is properly installed and how long it can last. So, we have decided to answer one of the most asked questions, which is about hiring a professional for your home flooring.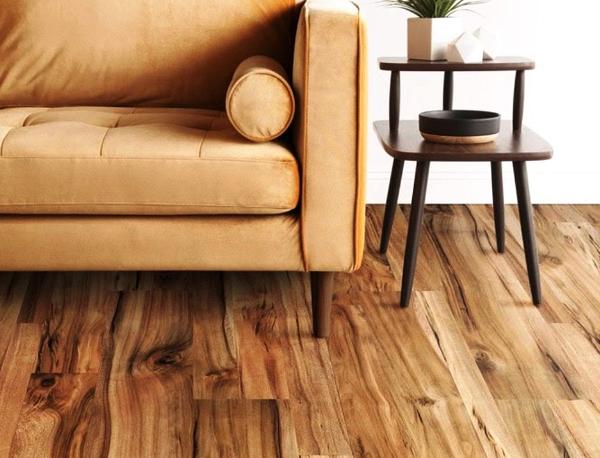 Fundamental Knowledge of Laminate Flooring
Often confused with vinyl flooring, laminate flooring is a multi-layered hybrid floor type made up of underlayment, a core layer, a print layer, and a wear layer. The in-built underlayment helps soften the subfloor and acts as a mild moisture controller. The core layer, also known as the central layer, is made of compressed wood particles that give this flooring its stability. Next comes the print layer or, in more technical terms, the melamine decorative layer that confers this flooring its incredible designs through highly-defined photography. Finally, we have the wear layer, which in most cases contains aluminium oxide. This helps increase resistance in wooden flooring and reduces the risk of seeing it fade gradually.
The main feature that distinguishes vinyl floors from laminate ones is that the former is 100% synthetic, whereas laminate floors are a hybrid kind of flooring.
Why Hiring a Professional is a Great Idea
Although laminate floors are quite easy to install, there are still various aspects you should take into consideration before trying to do it yourself.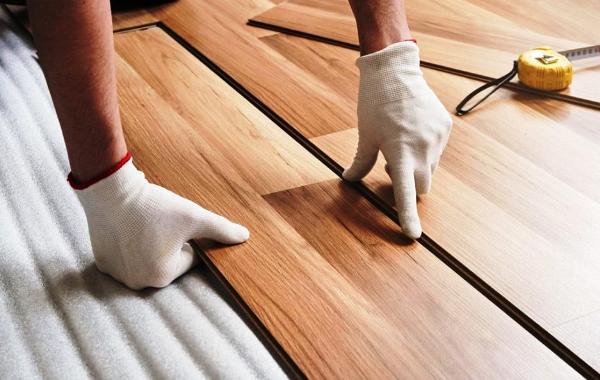 This is the most obvious reason to hire a professional. Not only do they know what tools to use, they equally have the expertise required to do the job. There is nothing more frustrating than spending a lot of time on your floor just to obtain poor results that may end up looking cheap. You might not even know when to add your wooden flooring to another one and when to scrape the old one first. And this will end up damaging the floor.
Floor installation can be time-consuming, which is a problem if you have other things to do. You wouldn't want to have to spare all your spare time on flooring your home when you can just find someone who is ready to get the job done in a shorter period of time.
Having your floor professionally installed helps you protect your investment. When your floor is properly placed, you won't need to spend extra money on repairs and replacements. Another huge advantage is that if you happen to sell your property in the future, the beautiful floor will increase the value of your house.
Installing laminated wood flooring requires basic knowledge of the subject and good preparation. A professional will take time to examine the floor and set up a list of what needs to be done before placing the new flooring.
Recap
Laminate floors, although very easy to install, require a certain amount of expertise that usually comes with experience. Factors like the area you live in, the adequate rooms for laminate floors, and the moisture level of your house must be taken into consideration when installing this type of flooring. It guarantees better results and saves you a lot of money.