There are some furniture items that are like obligatory to have in order to boast a perfectly decorated, furnished and well managed home dwellings. So as a coffee table for living, bed for bedroom so is the entryway table for the home foyer or entrance space being a must have. And using the pallets you can easily make a entryway table of your own with the pallet slats and plank pieces being stacked to each other forming the top and base shelf while the single and separate slats work as the sturdy leggy support with extra strength of cross bars between.
You can hold your utility stuff on it to get an immaculate entrance space or you can just display some decorative and embellishing items like vases, frames, artifacts and planters so that your entrance leaves a strong impression on every visitor. Here the table has been kept unfinished to reveal its rustic and natural texture in your chic home decor.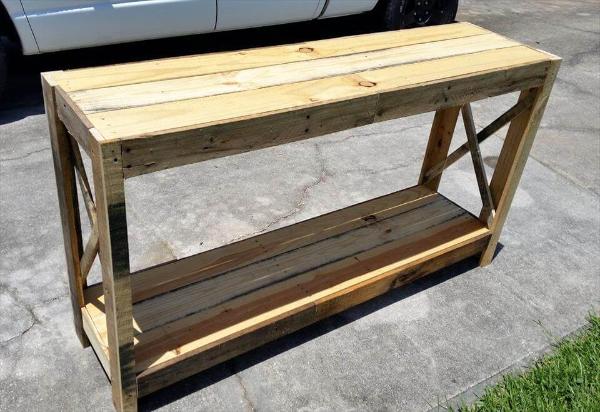 The entryway tables are of so much functional value as they hold a lot of storage stuff on their double shelf and now with pallets you can shape up one saving your hard earned money.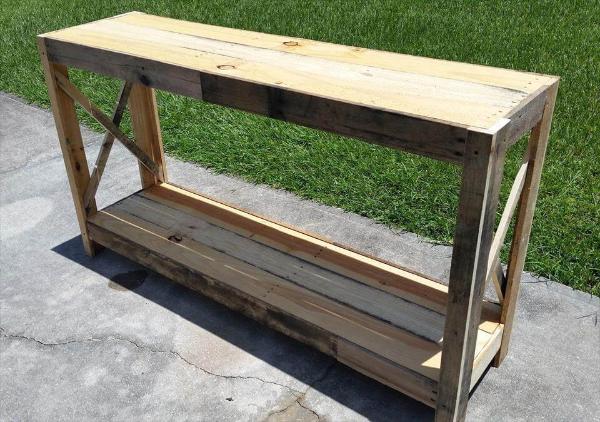 This pallet entryway or sofa side table has been created from the long and thick pallet slats being stacked together forming the shelves and four pallet bars serve as legs while a little thin pallet pieces have been used as a cross design at both side legs.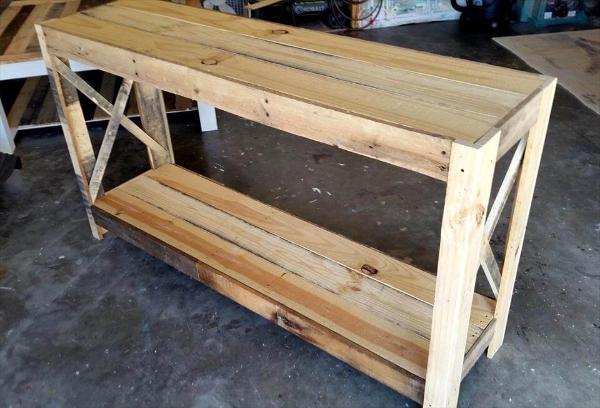 The slim and sleek entryway table with cross design would look really an impressive piece in your foyer holding and displaying some embellishing and decorative stuff on it.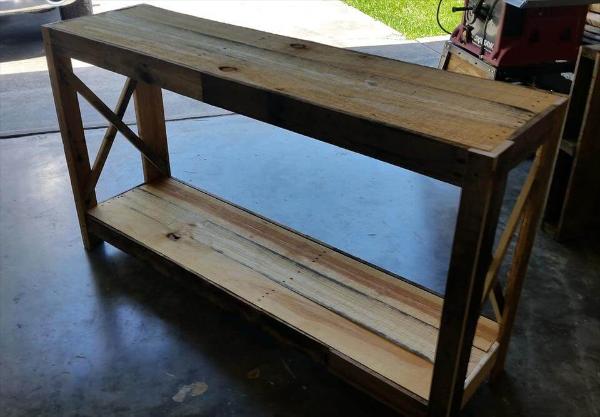 Here the table has been finished with a sanding session for that rustic appeal but the choice is all yours if you want to stain it with the matching hues of your home decor.
Made by: Coastal Pallet Furniture