With the world wide use of the pallets, we get to see loads of new and unique pallet creations from the pallet lovers. They are changing many furniture main streams also by introducing a better looking and better performing replacements to the pallet bed, coffee tables, sofas etc. and we proudly share those innovations here so that more and more people get inspired to build something of their own from the wonder wood pallets. So today we are with a very new and one of a kind type bed that you have never seen before.
Check out this DIY pallet twin platform bed with a very low structure and sleek platform construction to have a comfort yet stylish sleep in the dreamy bedroom. You have to cut long and study pallet plank piece out of the skids so that they can be tightly packed together shaping this slim twin bed for two which can used separately for two or as one. To surprise you more this bed features two drawers at front also to hide some utility stuff there.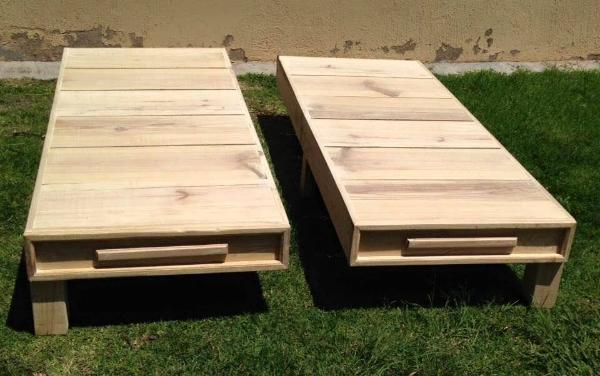 The pallets are now ready to give the most desired furniture thing and that is a bed and if you have teenagers in your house then this twin bed would work more functional for them when they share a room.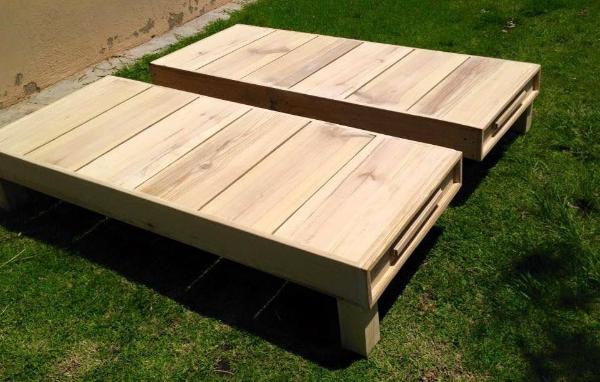 The simple and sleek in design beds have been build at a very low platform using the wide and sturdy pallet board pieces being packed together  and the block like thick pieces of small size have been used as legs here.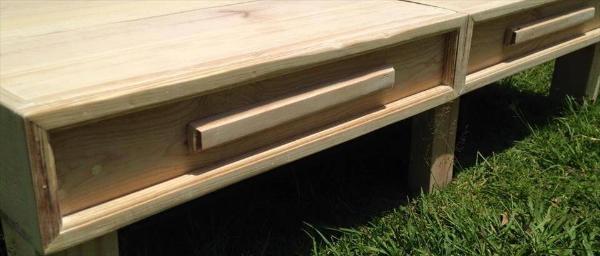 The practical application of this bed has been enhanced more and more by building drawers at the front section which are so slim that would not even get notice able so you can hide lots of clutter creating things  in it.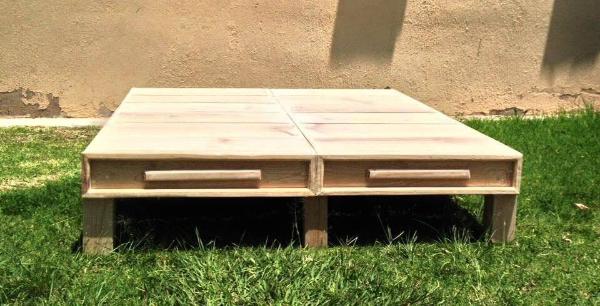 The pallet bed have been build single without the head and foot board and they can be joined together to install a big queen size bed for an elder to sleep comfortable on it.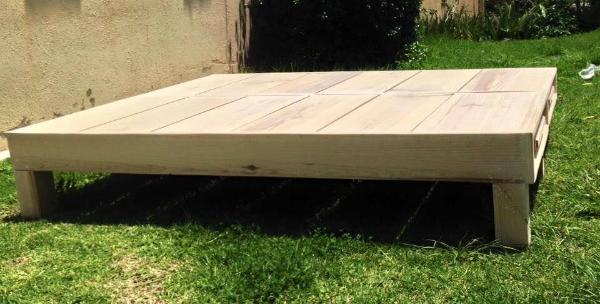 The bed here has been kept unfinished so that you can enjoy some rustic and natural vibes in your contemporary bedroom decor.But still the staining options are open.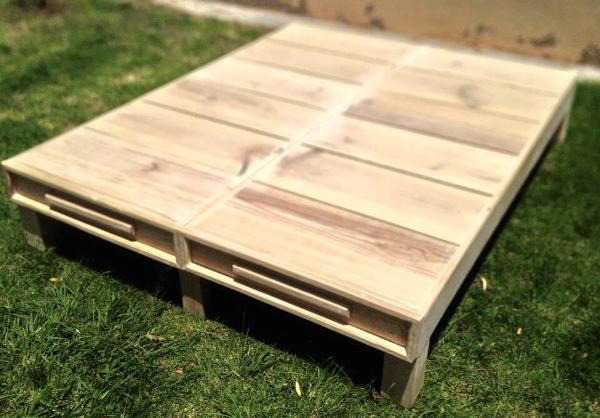 Just provide this bed a comfortable and comfy mattress and you are ready to enjoy some sweet sleep on this stylish bed at night and thus waking up fresh with a smile on your face.
Made by: Palets y Arte Guadalajara