A coffee table is what that brings a style to every sitting plan and its size and appeal may vary from space to space! It is getting popular to build outstanding tables at home using those discarded, leftover and thrown away woods like pallets! Using just a one Euro pallet skid this mini but functional DIY pallet coffee table has been installed having all gorgeous looking design and here it has been crafted for those short-space apartments where we have to take lot of care while using each inch of interior space!
You would also be able to store your private tools and items inside the table as it is having a mini drawer fixed in already made cubby like space in pallet board, a white knob has been added to pull the drawer out easily! 4 industrial wheels ( 2 swivel casters and 2 caps lock rolls) have been added to get it touch-to-move in either direction! You can vary the final coats of stain to vary the final appearance and hence can create a custom light brown, darker choco, vintage grey, mid century modern and shabby chic avatar of this pallet coffee table!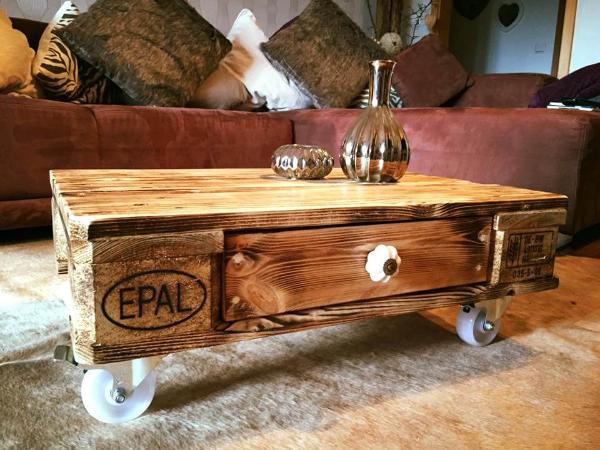 This mini coffee table can be suggested to this mini apartments where bigger furniture items are not allowed! Offers also a drawer to keep your secret things in touch!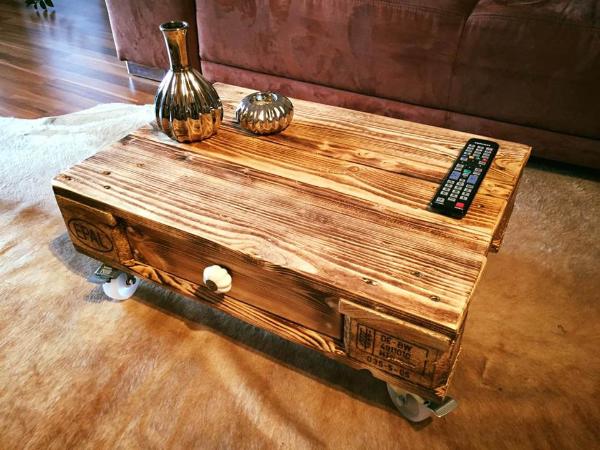 There are locking rolls giving the entire wooden model an industrial vibe and just turn the table into a delight to move over the living room floors!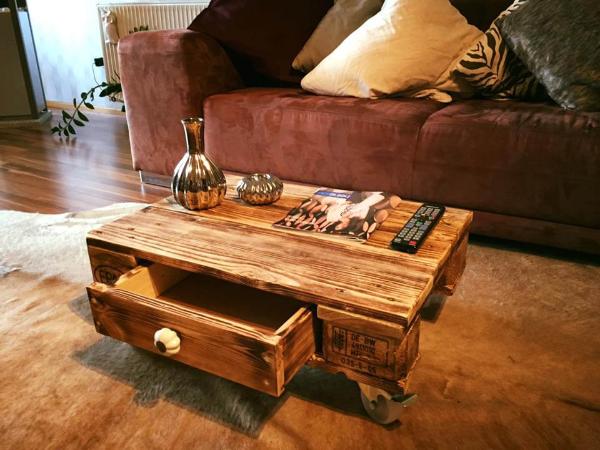 It has been polished in multiple steps and finally has been finished with organic oil to lock the wooden integrity for many years to come!
Made by: MaPa Design