Your house, including the outdoor spaces like the garden and patio, are your personal property, and nobody should be allowed to enter it without your permission. What can make your house secure and avoid strangers to let in is a gate. And now, with our wonder pallet wood, you can add beauty and security to your house and that too without making any money expenditure.
Yes, here we have brought you an idea of how you can build a gorgeous and safe barrier for your precious garden and fun patio. And it is so easy to build that you can make it within a few hours following the feasible construction pattern. Just separate some pallets slats of pallet skids and trim a dog ear like shape at one side of the slats and then arrange them to make a gate like structure, as you can witness in the picture.
To make the entrance look stylish and complimentary for decor, stain it in the matching colors of your decor.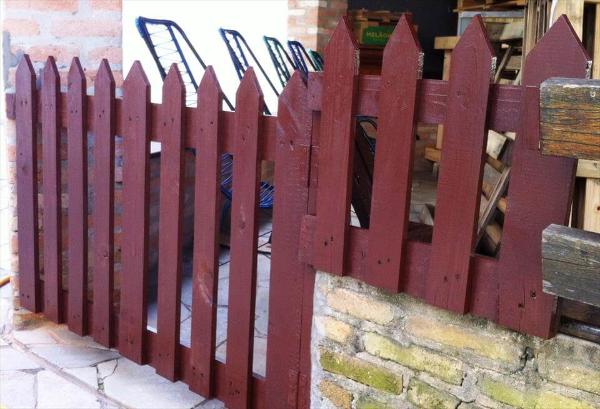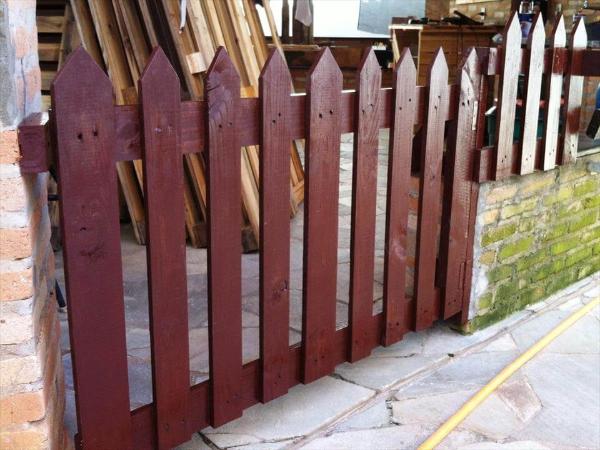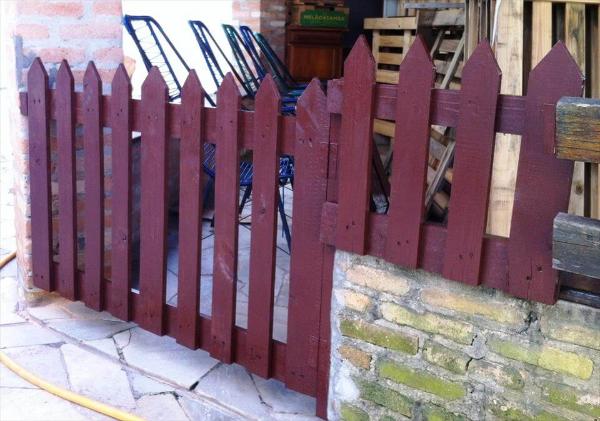 Made by: Pallets Planejados