Boost the security of your living spaces through genius recycling of pallets! Grab free pallets to install precious wooden doors at home just like this DIY pallet garden gate, done using a set of pallet planks having almost equal lengths and thickness! You can build this robust wooden gate even in last 5 minutes as construction is all no-sweat and is as simple as a child's play!
Floor up the selected set of pallet slats with a little spacing among them! Now time to tie them together for a stable gate output, here it has been done by attaching back supports in Z-shape that holds tight all the planned slats in place! Thicker wooden lengths of pallets can easily be decided as the door borders and frame that will come along the garden concrete or cemented walls!
Here larger antique hinges have been grabbed to install the door for free spinning, you can simply visit the nearby hardware store to gain some heavy duty door hinges!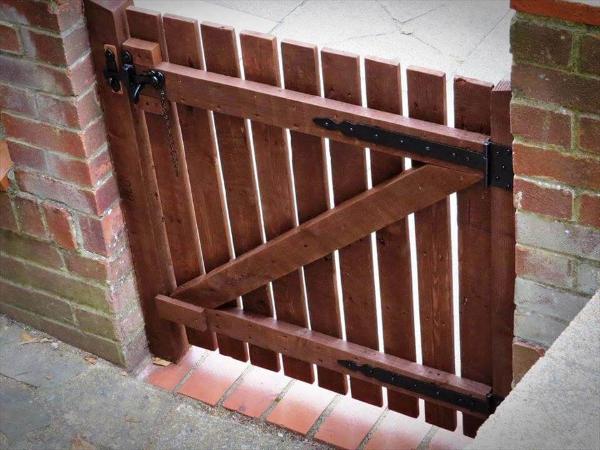 Perfect hardware security lock has been installed inside the gate that enhance the security of this wooden gate to peak level!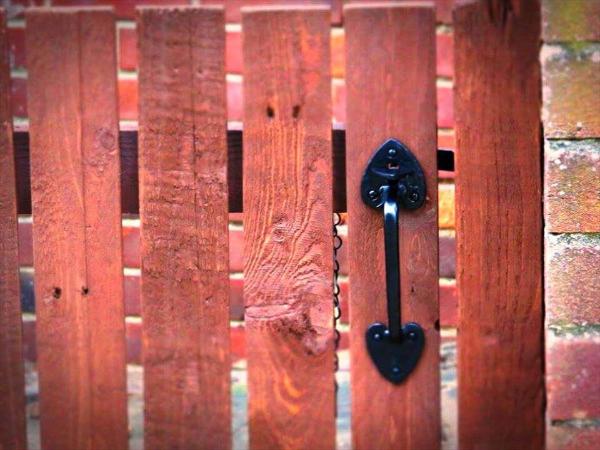 Front of this garden gate comes with an accent black painted metal handle that help to open the gate easily!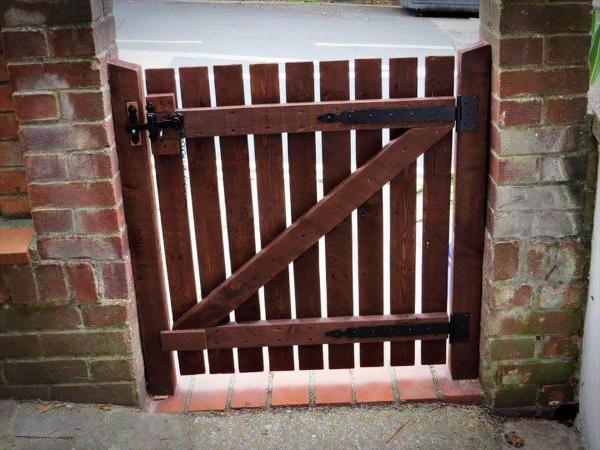 Finally the finishing coats have been applied that will make this wooden gate withstand the harsh outdoor weather conditions without and damage to wooden surfaces!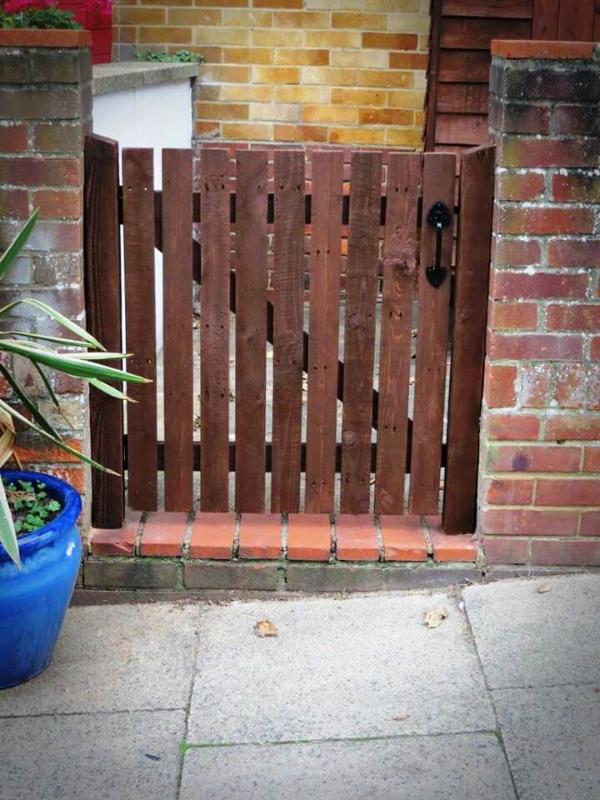 Here by varying the top of the gate you can give variations to your gate design, you can make it beveled and also that of an arched shape or can built in in camel-back style!
Made by: PalletBrighton