For a dining room, a sideboard always play a extensive role, it just acts as a big appetizer when you just organize the dishes and meals over it! It can be taken as a whole functional station to handle most of dining affairs as all your dishes and meal are to be placed over a sideboard before they are served on a dining table! Are you deprived of this basic furniture element? Are you all willing to get a wooden and robust one model of a sideboard for free? So here the DIY is going to make your overexcited!
Rebuild some wooden pallet boards to install custom sideboard models for your dining routines, if you are all wishing to see a sample first to take a creative start then this DIY pallet sideboard design is sure to tell you all about the construction which is going to be all super easy and quick if you are having the appropriate wood tools! This is here a comparatively smaller version of sideboard made from pallets and is having all storage-friendly front covered with hinged doors!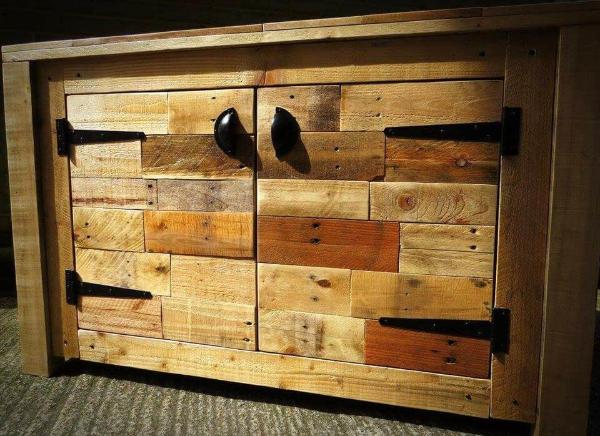 It can really be a big question that how to organize the dining meals in a decent way without having a sideboard? It just does not make sense, a sideboard is something vitally important for your dining affairs, now you can craft some pallets to gain all custom and own preferred models of sideboard just like the given amazing one!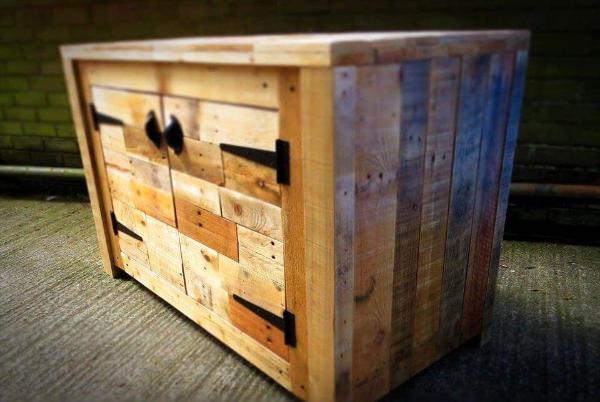 Just like the standard ones, this sideboard also comes on a waist height and has a storage friendly front secured with hinged doors!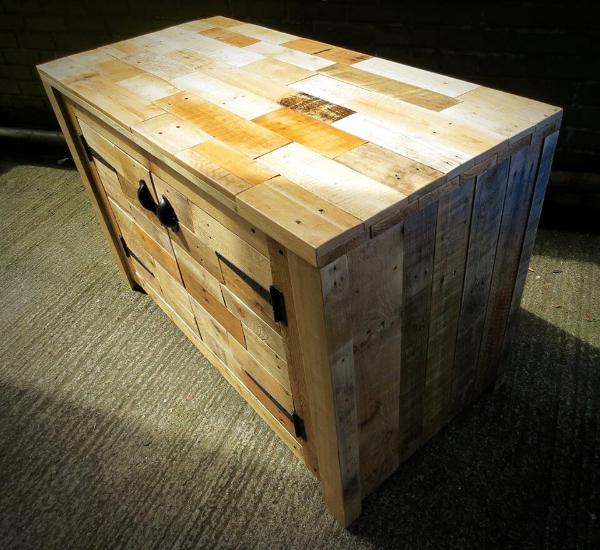 Antique black painted long hinges and hardware vintage metal handles have been installed just to operate the doors conveniently!

Integrated pallet lengths come from pallets having different wood nature, this gives the so many different wood colors to entire sideboard model for a more fab and glam look!

Just sand and rub the surfaces nicely to lighten up the wooden tones more and also to have a more soft and smooth touch of wood!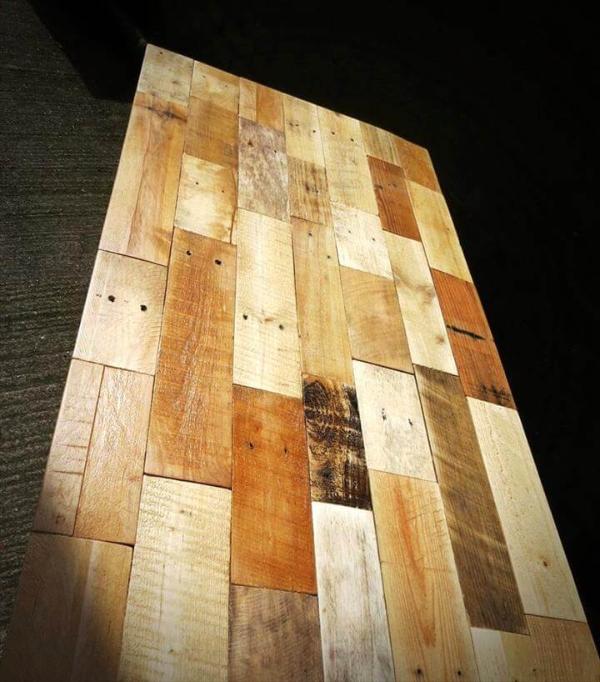 Just to make this sideboard live better even in extreme weather conditions, just apply the final stain, varnish, poly and wood oil to avoid the early signs of aging on the wooden surfaces!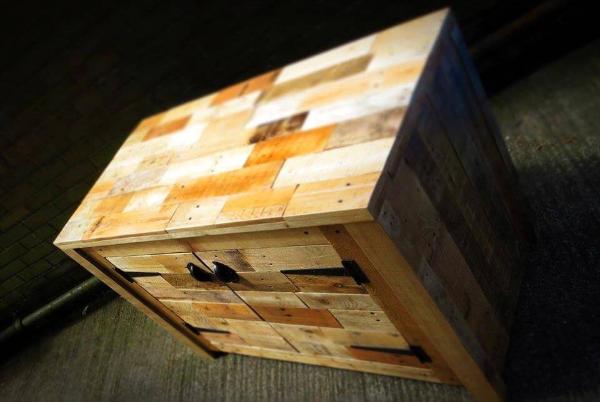 Open the doors up and just reveal the inside storage space to safely store the dining utensils and you can also set this entire sideboard as a media cabinet in your media or living room!
Made by: PalletBrighton