The nature is full of gorgeous scenes and beautiful sights only for us to enjoy and get relaxed by seeing them. But it does not hint at the fact that you have to go to the sea side, on the mountains and to the forests. Nature is all around us all we have to just explore this pallet furniture by taking out some time out of our tough schedules. Like sitting in your garden space can let you have a peek into the natural sights like the birds, the blue umbrella over the head and the green plants and trees all around.
All you just need to sit in comfort there and we have with this DIY pallet made Adirondack chairs which are designed for the relaxing and resting in the outdoors as they come with a bent back, wide arms and broad seat. And using the pallet slats you can make of your own as this only demands the stacking of the slats according to the structure pattern. And some dazzling hues of the paint would make it look more a gorgeous and eyeful piece.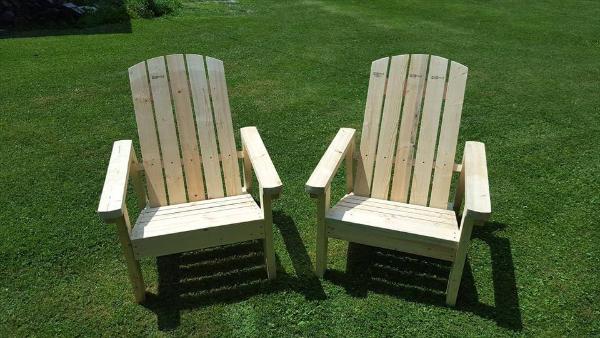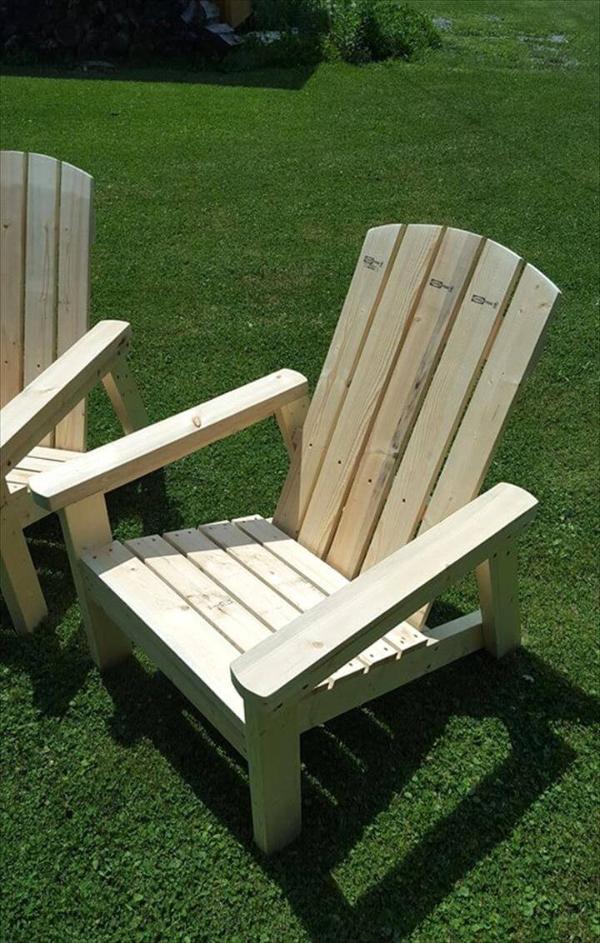 Made by: Pallet Carpentry
Pallet Carpentry have all done great projects.