Just like the sophisticated indoor ones, there can also be outdoor living rooms to enjoy the weather and greenery also along with gossips! Here is this DIY Pallet cushioned bench and coffee table set to draw you attention, perfect for anywhere outdoor sitting! Bench comes in a solid block-style design got from tight and neat integration of pallet slats! At the same, a large square coffee table has been installed with pallets having outward edged bottom edges giving an artistic feel to entire design!
To raise the table on a certain height level, caster wheels have been used that also give beautiful rolling feet to it! The pallet coffee table provides fine pockets to store your stuff in like the journals, reading books and other items of interest! Here perfect garnishing of entire sitting has been done by placing heart-shape accent candles or tea lights over the tabletop! If you are really interested, you can also build stylish these furniture out of pallets!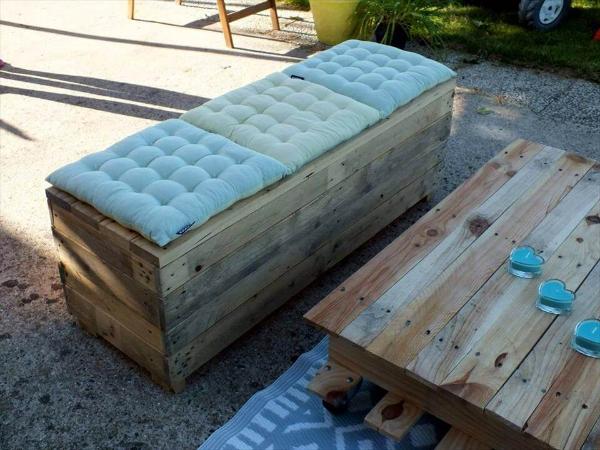 First you need to do here is to resize the pallets slats for custom sets, which you can pack together later for amazing block style bench and coffee table construction!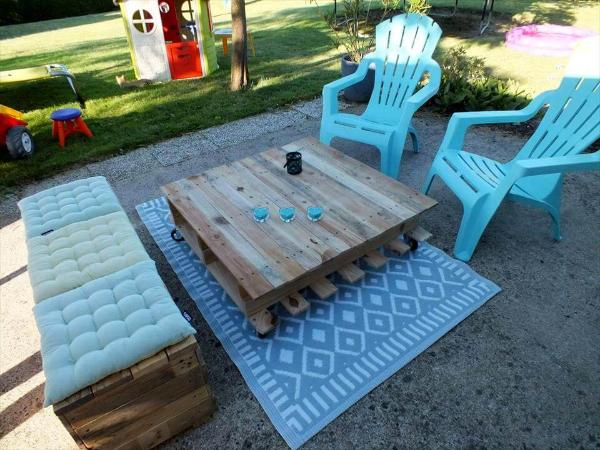 Here preference has been given to wooden look and to artistic style so coffee table comes with a stylish bottom having stylish outward edging!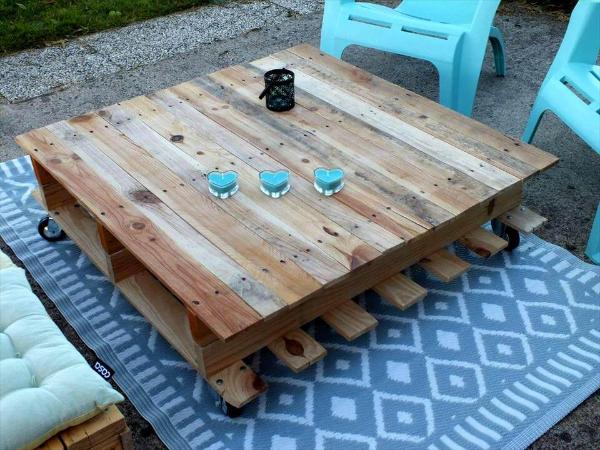 Bottom corners of coffee table comes with rolling wheels which also elevate the table a little along with making it touch-to-move!
Made by: Esprit Loft Recup