Sometime we like to organize the custom spaces of home for some special functions and purposes! Here such a particular interior space of home has been organized for a mind-blowing sitting experience! Furniture furnishings got for this spare are a DIY wood pallet sofa and a matching ottoman, both crafted with pallets in a genius ways! Here robust complete pallet boards have been put flat on wheels for the sofa frame and then foam mattress has been placed over them for a magnificent pallet sofa!
The remaining pallet wood has been got to install the ottoman having matching cushions, a custom sitting set has been gained to style up a custom interior space of home! No cutting procedure, no need to spend hours on assembly, just a simple straightforward pallet project to do for a lasting longer and modern looking sofa set! Clone this project to organize a garden gazebo, a patio space, a custom balcony and terrace space also!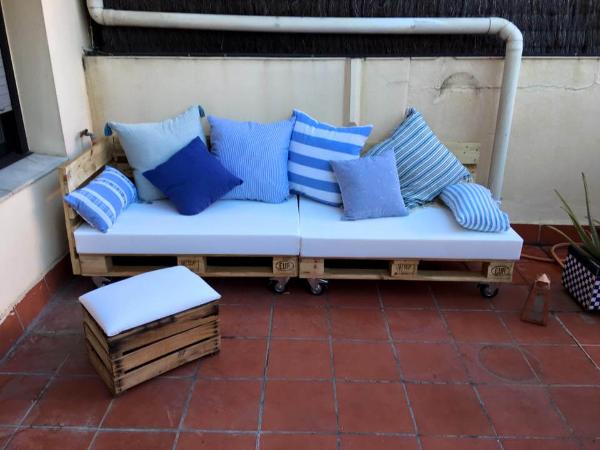 Let two complete pallet boards come on wheels for instant robust sofa-frame, use double phase pallets if you need to get the seat storage-friend as they are having already brilliant pockets inside!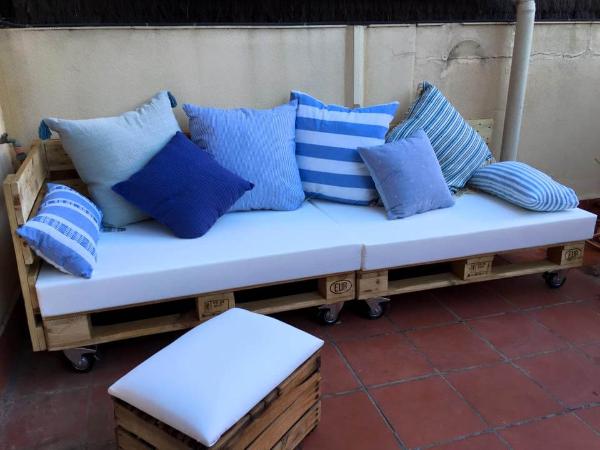 Take the measurements and install the backrest with wooden lengths also got from deconstructed pallet boards! Now finish this chaise lounge style sofa frame with a foam mattress!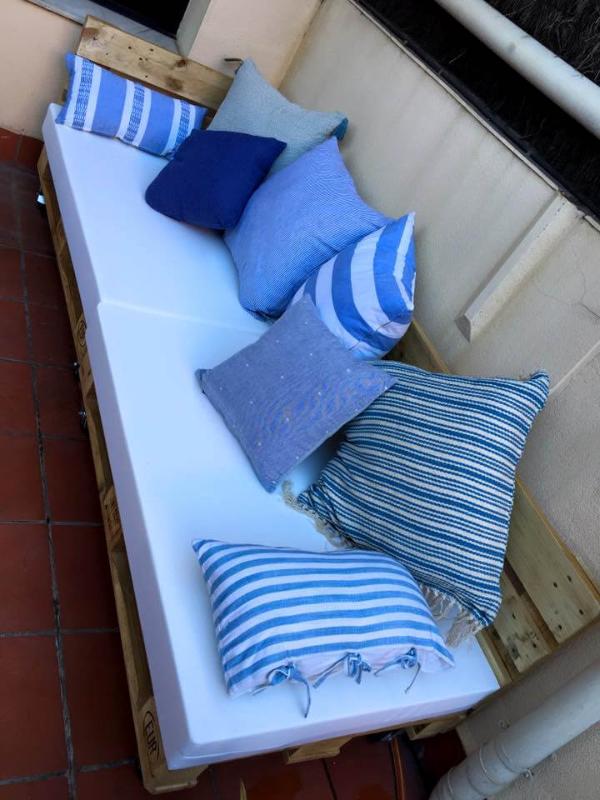 Boost the comfort value of sofa by throwing some colorful pillows and you can even prefer paint for any other than wooden look of sofa!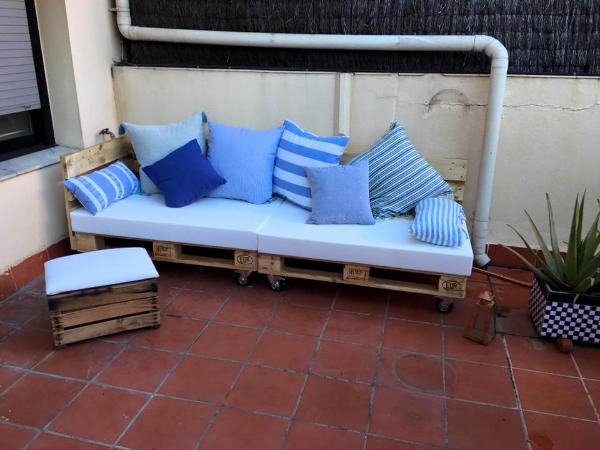 Rebuild leftover pallet slats for a matching ottoman and decide this sitting set for enjoyable sitting experience anywhere at you outdoor or at patio!
Made by: Muebles con palets