No doubt the things of furniture in the market are damn gorgeous, stylish and unique and totally up to date to keep up with the on going trends. But to build something of your own is a creative experience which involves your crafting skills and the imagination power. So grab some pallets as this wonder wood is the best source to get your creativity out and we assure to end with some amazing and super cool pallet projects & ideas for sure.
To get some inspiration we got you something totally out of the common design that is a mouth piece of being a witty mind's yield. So have a look at this DIY unique pallet bedside table flaunting many smart and super cool features to allure you instantly.
First of all it has a small and cute presence so would not take much space. Secondly it comes with four tiers of drawers to house a bunch of your utilities. The thing or factor which makes it look stand out it the cut out trimming at the top and middle edging along with a thick slat base. To make it more a jazzed up piece you can choose some fascinating stain hues.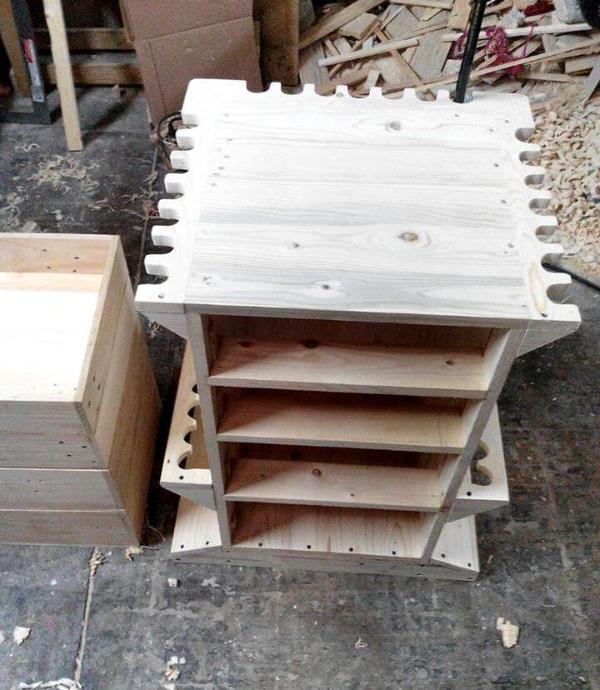 Pallets have been cut into the boards,planks and the slats to shape up this pallet made unique styled bed side table with four tiers of drawers at the front too.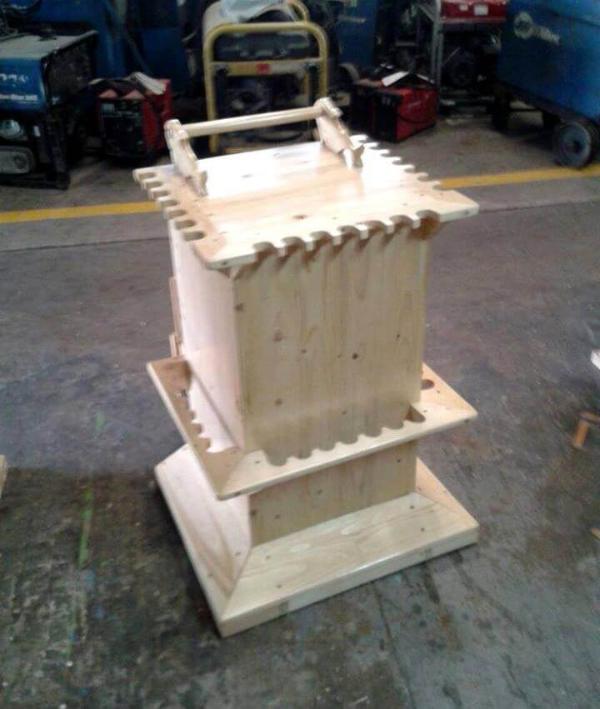 The factor which makes the side table look bit different from the common one is its possession with the thick slat base and a allocation cut-design slats being wrapped in the middle and the top.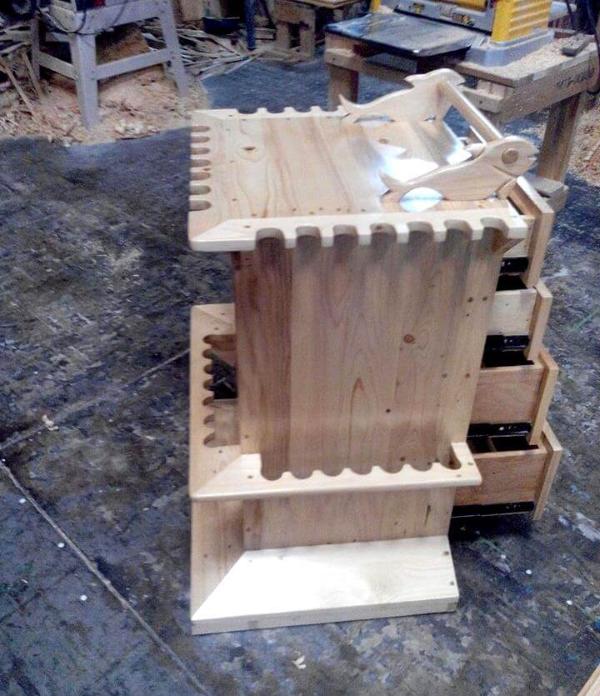 You would have to use a fast saw to carve these small U like cuts in the top and middle boundary slat pieces which would help you to hold some accessories in them being used as holding racks.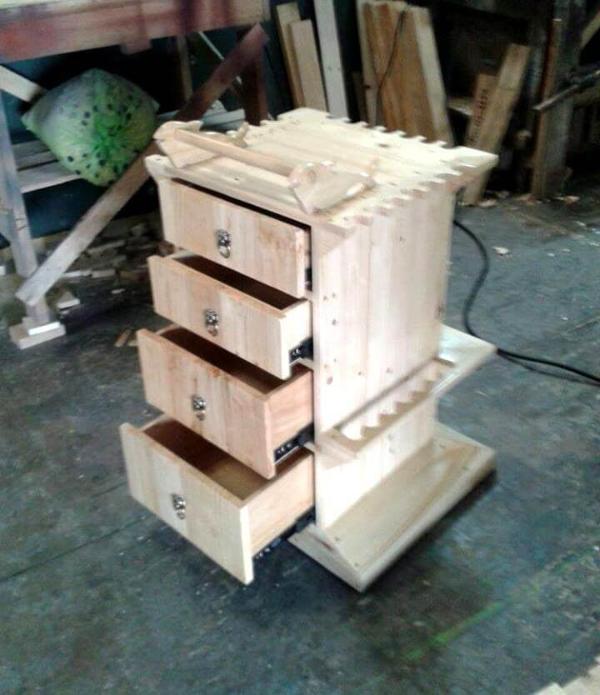 The drawers with the apt measures have been madeJ separately using wide and thick planks with a metal knob and then inserted in their designated spaces where you can house bundles of your things.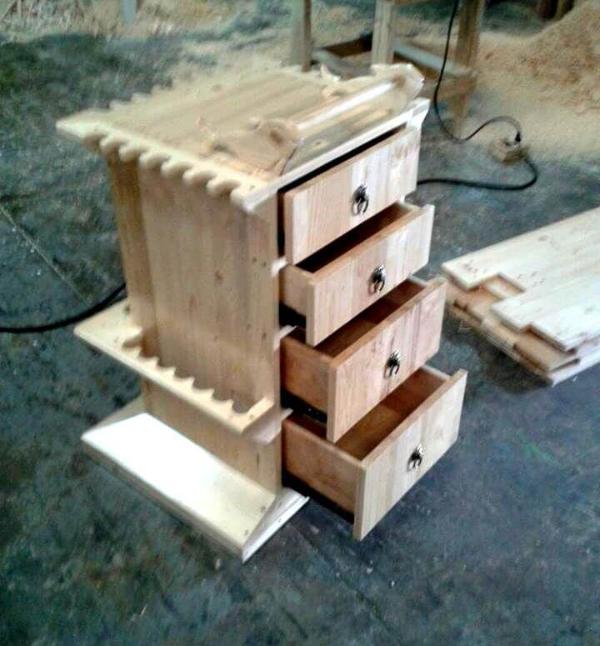 In the drawers you can hold your important and fragile stuff, top would house alarm clocks and phones and in the outer trimmed edges you can glide or stuck any thing to enjoy more and more storage.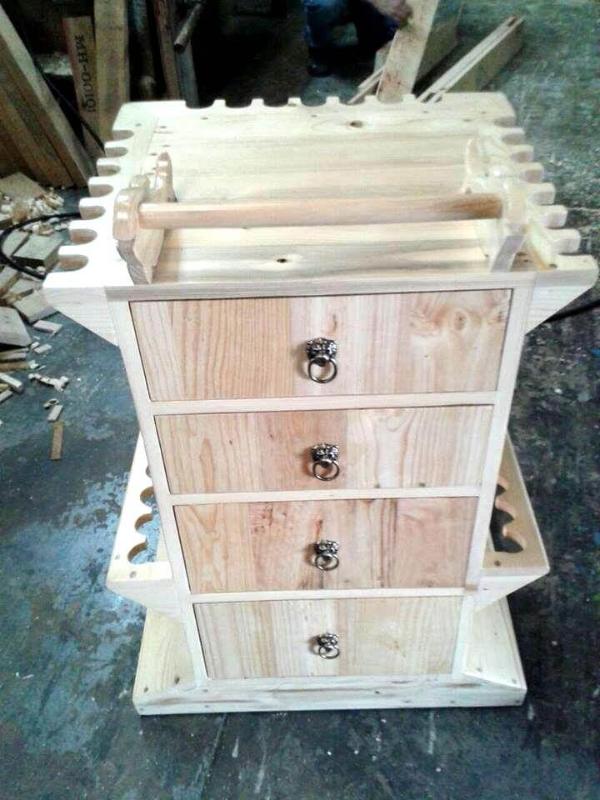 The pallets have been sanded well but not stained and thus this side table ends up with the above look which can changed per your bedroom decor choosig matching hues of stain.
Made by: Pallets&Decor