If you are looking for a fun DIY project, why not try pallet crafts? You would be surprised by much you enjoy it.
It is satisfying to take something that would otherwise be considered trash and transform it into a stunning piece of art. That's what pallet crafts are all about.
Pallet crafts have become increasingly popular. They are easy to make and cost-effective. With a little creativity, they can be turned into furniture, wall art, planters, and so much more. One of the great things about pallet crafts is that there is not any right or wrong approach to doing them. You can use whatever paint, style, finish, and embellishments you want.
But if you want your craft to stand out and make an impact, you must have the right tools. Let's look at the must-have pallet crafting tools available at Data Powertools that help you craft like a pro.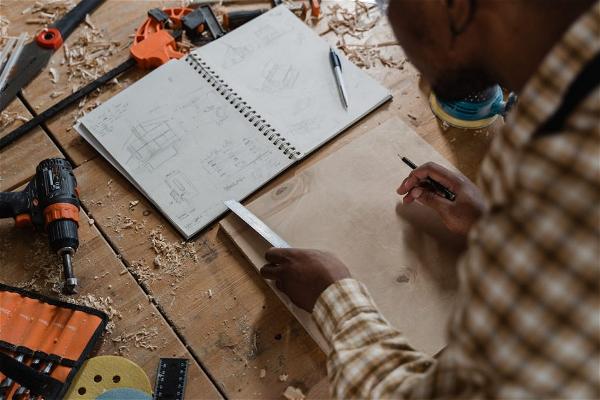 1. Hammer
The hammer is the most important tool if you want to do pallet crafting. A hammer will be used to drive nails into the wood that holds your pallet together. You can also use it to remove any nails that are no longer needed.
A good hammer should have a comfortable grip and be the proper size for your hand. It should also have a smooth head, so it does not damage the wood. This will make your task easier.
2. Safety Goggles
Most people associate woodworking with power tools, but a lot of hand tool work is involved too. And goggles are another important component of safety tools for both hand and power tools.
They will protect your eyes from flying debris, sawdust, and splinters. If you wear lenses, goggles will keep them from getting dirty or scratched. So, look for a pair that fits snugly and won't fog up.
3. Drill
When it comes to pallet crafts, a good drill is essential. Not only will it make your crafting go much faster, but it will also help ensure that everything is properly secured.
A cordless drill is ideal, as it will allow you to move around freely while you work. Be sure to invest in a good-quality drill to create clean holes of different sizes.
4. Saw
When you are looking to make pallet crafts, having the right type of saw is the key to success. A handsaw can complete the task for small projects like pallet signs or picture frames. For larger projects like furniture or wall art, an electric or battery-operated saw will make things go smoothly and much faster.
Regardless of the kind of saw you choose, ensure that it is sharp because dull blades will make your project harder and can cause dangerous splinters.
5. Screwdriver
Before you can even think about starting a pallet craft project, you will need a screwdriver. A good screwdriver is essential for any kind of woodworking, and it is especially important when working with pallets.
Pallets are often made of rough, knotty wood that can be difficult to work with. A good screwdriver will make it easier to drive screws into wood and secure them in place. Make sure you choose a screwdriver with a strong tip that won't slip or break easily.
6. Safety Gloves
Keep your hands away from sharp edges and splinters using safety gloves. They can also help you grip the wood better. Although many different types of safety gloves are available, it is important to choose the right one per your needs. For example, if you are working with power tools, you will need gloves thick enough to protect your hands from the blades.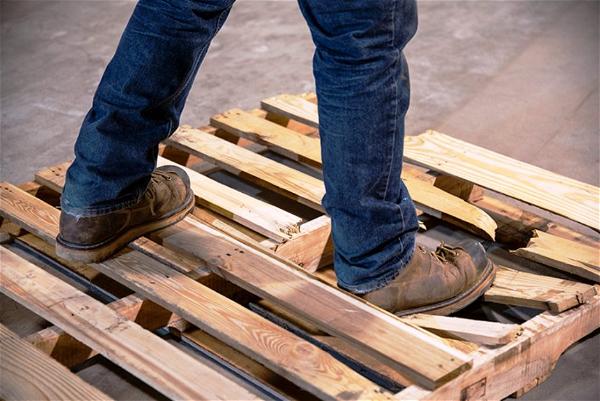 If you do a lot of polishing work, you need gloves with a built-in grip or palm pads to help prevent blisters.
Conclusion
Pallet crafts can be a great way to add creative and unique decor to your home. With the right tools, you can create beautiful pieces of art. These 6 tools mentioned above in the article will help you choose the equipment you need for successful pallet crafting and turn out your next crafting project perfectly.
FAQs
What can I create using five pallets?
You can create many things by using 5 pallets, including a small shed, a wooden planter, a chair, a bookcase, a shoe rack, etc.
What are the top 3 pallets that are commonly used?
The top 3 most commonly used pallets are wooden pallets, plastic pallets, and metal pallets, and each has its use cases.
What is the most common material used to create pallets?
The most commonly used material for pallets is wood, which is one of the cheapest and most modifiable materials.