Home renovations can be a costly endeavor, even more so if the needed preparation steps have not been taken prior. Doing some research for ideas and also learning a few architectural words can also be beneficial during this phase, helping you communicate better with professionals and understand the technical aspects involved.  Like with every job, task, or any sort of work, having a plan or preparation before can make it much easier afterward. Therefore, we summed up a little list of 6 things you need to prepare before starting any home renovation in order to finish it quickly and on time without any trouble.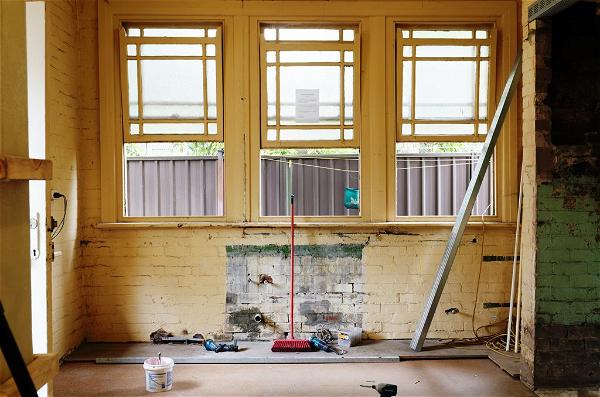 Consulting an interior designer
Depending on the type of home renovation, whether you'll change some things externally or internally, consulting a professional individual can save you from many costly mistakes. We encourage talking to an interior designer about all the ideas you have in mind for the living room, kitchen, or any other space in your home. Lay your vision and let the professional do the rest. This way, you'll get a second opinion on every little detail or planned change. You'll have a better overview of the whole project and how it might turn out in the end. With your designer, you'll be up to date when it comes to new trends and you can discuss everything from the color of your walls in the kitchen and living room to the materials you want to use.
Interior designers have years of experience when it comes to these things. They've made hundreds of different plans and are used to correspondence with the client and their every whim.
Sometimes the ideas are different, but stylistically the designer can make it look more synchronized and harmonious as opposed to your initial vision.
Make sure you prepare the needed paperwork ahead
Although you are renovating your own home, it is still treated as a construction site, and therefore, you'll have to make sure to get all the needed permits ahead of time. If not, you'll become stuck in the middle, not able to finish or make any progress with your work, as inspections can just shut down the whole project if the needed permits are missing. For example, any home renovation permit is issued by your local building department and the laws and codes can vary depending on the district you live in or state.
For the permit to be issued, a licensed individual, an inspector, needs to take a look at your plans and possible changes you want to make to your home. If everything seems legit, and the changes are within the defined regulations, you'll be granted a permit to start operating immediately. However, there is no "universal permit" and some home changes and adjustments require a completely separate legal document. In the case of repairs or whole roof replacement, sometimes permits are a must, and most people are surprised to learn that their contractor is not obliged to get the needed documents; instead, the owner has to give the permit ahead. Rest assured, however, that not all repairs or changes require a permit, such as repainting roofing material, mending cracks or holes with the same material, replacing old or damaged shingles, and even replacements using the same material as the old roof. It becomes complicated when you are planning to add something which was not part of the original construction. Such adjustments and renovations (like adding another level, converting roof space to the attic, or changing the original material) do require obtaining a legal document that allows you to conduct such activities.
Make sure to consider all this before starting any home renovation to prevent any stoppage of the renovation halfway through.
Hire a civil engineer
Some people might suggest hiring an architect. Civil engineers, on the other hand, are considerably more familiar with more sophisticated difficulties that necessitate calculating whether your aim of building another story of the home is consistent with the present foundations of the house or not. Civil engineers are making measurements, calculating the needed data, and trying to estimate if the adjustments will do more damage than good. Take, for example, the Leaning Tower of Pisa, which clearly happened due to a miscalculation of the tower's weight as the ground was too soft to support such a structure. To prevent your home from becoming the next big tourist attraction, talk to a civil engineer and make sure any adjustments are possible and won't damage the rest of the structure.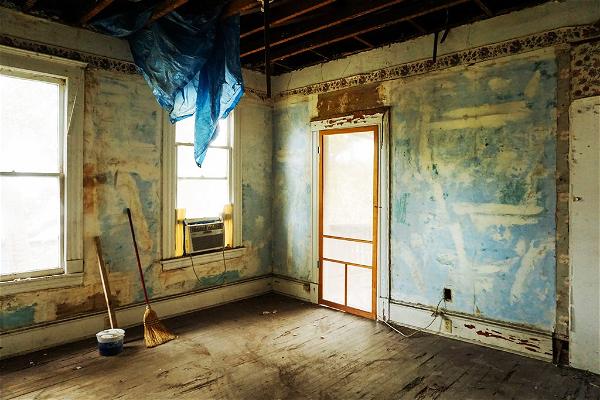 Plumbing and installations
You'll have to make sure your electrical installation and plumbing system are still up to date before starting to demolish any walls you are not supposed to. Lay out the floor plan of the house with your plumber or electrician, and make sure there are no essential cables, cords, or tubes going through. If so, you'll need to hire a plumber or electrician to redirect these cables and change the layout of the system or installation in accordance with your plan.
Look for professional contractors
The best way to find a good contractor to conduct all the renovations is by taking someone's word for it, as a good reputation is the best kind of marketing. Make sure to ask your friends, family, or neighbors about good contractors, and once you find them, look at each clause of the contract carefully to prevent any future misunderstandings.
Go through the whole plan at least twice
It is always better to be safe than sorry, so we recommend going over your plans at least twice or even three times before conducting any actual work. We also highly encourage talking to your contractor about possible adjustments and maybe changes to the plan, as sometimes our wishes and desires are far from actual possibilities.
Once you have everything sorted out, the next step is to go at it and make sure your home gets a complete makeover. Patience and determination are the keys. Therefore, try not to stress out over every little detail, as it is impossible to make it perfect.