Also known as the first choice of buyers when it comes to recliners, La-Z-boy has really made a mark on people. Despite being in the market for so long, they still continue to improve as seen from their new designs.
It is well-known for its comfort that even the American Chiropractic Association (ACA) endorses La-Z-boy recliners. They said it's because 8 out of 10 Americans suffer from back pain and La-Z-boy recliners provide comfortable positioning that may ease back pain.
With expert backing, La-Z-Boy's are more than just pieces of furniture. Now, let's look into how to choose the right one for you!
Tips on Buying a La-Z-Boy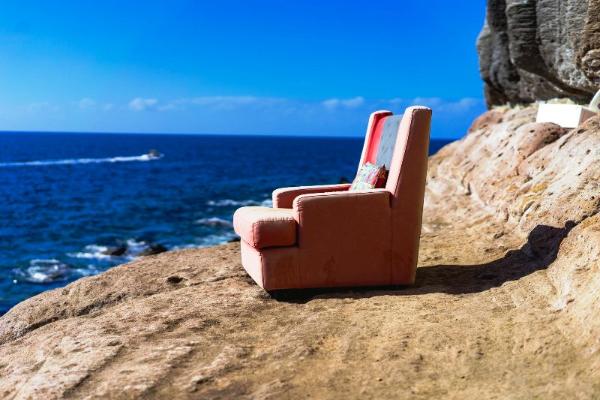 1) Consider your budget
There are a lot of options to consider with regards to the cost of La-Z-Boy recliners. This is because they can be customized but we will look into that in-depth later.
The average price of a La-Z-Boy recliner is $299 to $4,900. It's a wide range. This is because they have a starting price, and you can purchase upgrades. However, if you compare it to other recliners, they have about the same price but are built differently.
Recliners that start at $399 are sized as small for people between 5'5" and 5'9" and don't take a lot of materials like fabric, foam, and wood to produce.
Power recliners are priced $400 more than the manual ones because they require electrical components and mechanisms to operate the chair. Meanwhile, manual recliners operate by lifting the handle on the side of the chair.
The differences in prices are mostly because of the materials used, the size, and the upgrades.
2) Decide on the type
There are traditional-looking recliners that would fit your classic aesthetic and they come mostly in leather. There are recliners that have aged leather as upholstery but have modern features so it can cater to classic aesthetic and modern needs.
There are also premier models made of solid hardwood base. Some are even made of white oak and hardwood frames. These ones are guaranteed to be durable while looking graceful.
You should also consider sizes to determine the type of recliner you need because it's a large part of the comfortable feel of your recliner. When you find a furniture store near you, the first thing they ask you would be your height to have a size fit for you. For reference, a small recliner has an average of 18 inches in seat height, 18 inches in seat width, and 30 inches in seat depth. For extra tall people, the seat heights reach 68 in.
3) What are the available upgrades?
Some fabrics are cheaper than others due to them being popular and are hence done in bulk. Higher-priced fabrics are likely those that have to be custom-made and ordered for you.
As for options and upgrades, here are some of them:
Heat and Massage
Left or Right Handles
Glide option instead of Rock
Swivel Base
Cushions made of AirForm Memory Foam
This goes without saying that these would increase the price of your recliner.
4) What functions are you after?
As mentioned earlier, the American Chiropractic Association (ACA) endorses La-Z-boy because of their lower back support. This is just one of their features.
Another is you can recline your back and rock at the same time. This makes sitting comfortably as it is not necessary to put your feet up as you recline your back.
Another is three locking footrest positions, which means you can angle your feet in every which way without it being uncomfortable.
It also has contour cut foam that doesn't shift away from pressure which means that they would not look deformed even after long-term use.
It also has 16 different locking positions to attune to the position that fits you best.
5) How long is its warranty?
They come with a limited lifetime warranty. This warranty covers parts, fabric, and mechanisms.
Moreover, they have responsive service technicians to help keep your recliner in tip-top shape. They have other benefits like La-Z-Boy Price Match Guarantee for select items.
If you opted to add a full-service delivery, they will also include free service on parts, labor, or anything they need to fix for one year.
Benefits of Owning a La-Z-boy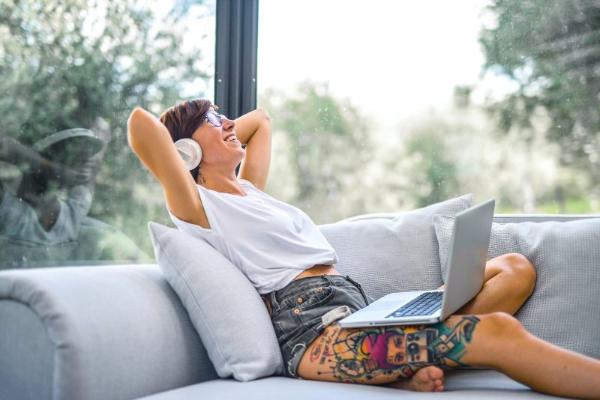 At this point, La-Z-Boy is synonymous with the word "comfort." This is evidenced by their different sizes to accommodate different heights and considering how they affect the comfortability of their customers. Along with this are their customizable options and their numerous benefits.
It's no wonder that they are seen as a necessity among households nowadays. They can be used after a long day of work or just for hours of binge-watching or binge-reading, they can accommodate different lifestyles and take them home to comfort.