If you're looking to create a cozy and inviting atmosphere by the fireplace, you'll need a few key elements. They all contribute to a great fireplace atmosphere, from scented candles to good company. This post will discuss a few things that will transform an average fireplace into something special.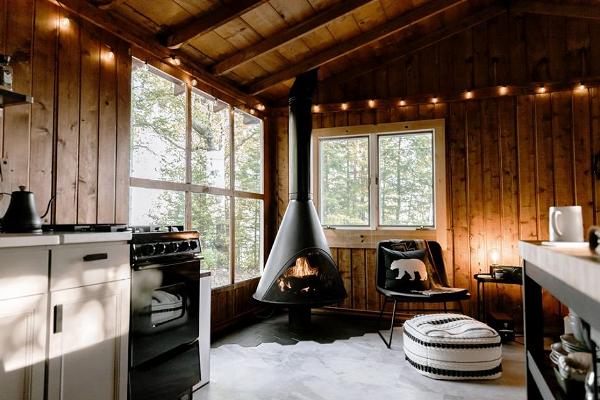 The Right Firewood
When it comes to your fireplace, you want the best quality firewood you can get. A low-quality wood will burn inefficiently, which means it will take longer to achieve the desired heat. Furthermore, this can cause more smoke to enter your house, which can pose health risks to you and other people in the house. According to Stoked Firewood, kiln-dried wood is preferable as it burns more effectively, is cleaner, and generates less smoke than different varieties. If you want to go the extra mile, you could even opt for specific types of wood, like hickory, which will give your home a distinctive scent.
Suitable Seating
A fireplace is the focal point of a room, and it's essential to have the right furniture surrounding it. In most cases, suitable seating can help create a relaxing atmosphere. Having the correct seating around a fireplace can create a relaxing atmosphere that keeps you and your guests comfortable while lounging by your fire or watching TV on cold winter evenings. Therefore, you should opt for comfort over style and look for seating that provides a comfortable and relaxing atmosphere.
Atmospheric Lighting
There is no way to overstate how crucial atmospheric lighting is in your home. Lighting is essential in creating a comfortable environment and can be used to develop a sense of security or enhance the mood of the people in the space. The right kind of lighting can make all the difference between an inviting and comfortable space and one that is dark, cold, and lifeless. Although you might think you can rely on your fire to provide the necessary light, you will quickly find it isn't sufficient. To ensure that the room is well lit, you will need lighting that complements your fire and doesn't take away from the experience. Many people find that standing lamps offer the best mixture of light and atmosphere.
Scented Candles
Scented candles are an excellent way to relax. They are a natural way of relieving stress and anxiety and improving your mood. Furthermore, they complement any fireplace beautifully.
Cozy Blankets
On a cold winter night, there is nothing quite like snuggling under a warm blanket in front of a roaring fire. The best materials tend to be:
Fleece
Wool
Cotton
Down
Cashmere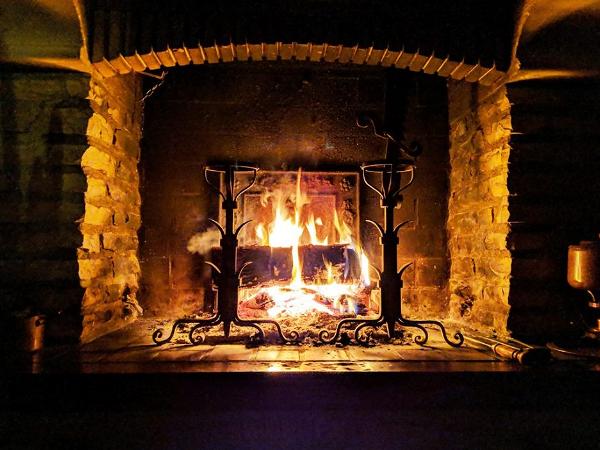 Good Company
The final part of the puzzle is some good company. Whether it's a loved one, a friend, your pet, or even a good book, the company you keep will make all the difference in creating a great atmosphere by the fireplace. After all, a fireplace is best shared with those you love!
With these key ingredients in place, you'll be able to enjoy a warm and inviting atmosphere by the fireplace all winter long. As long as you start with appropriate wood, everything else should fall into place.