The stylish and the modern furniture pieces are now not only to shop from the expensive and famous brands or markets. As they can now be targeted from the cheap and easy to find pallets and thus you can save lots of your dollars from getting wasted. And to show you a trendy sample we are here with this DIY pallet media or TV stand revealing quite a gorgeous design to tempt any one with the very first glance. And the icing on the cake is that this slim and sleek design of the media stand is damn easy to install also, demanding a few pallet slats, planks and dice sections pieces.
A base shelf, a right half build shelf and two tiered tiny shelves at the right are basic structure features to be build with the thick pallet pieces. A small cabinet with door and a storage cube under the right shelf also adds to the storage features. Lastly the wheels have been added at the base and brown stain has been used to give it a light tone and subtle finish so that it blends with a contemporary home decor.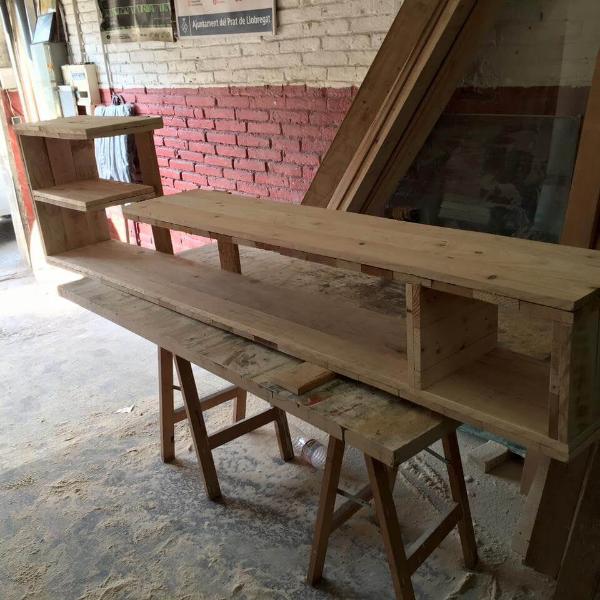 The media table has been build from the pallet cut slats and planks in a very slim and sleek in design but would work really functional  holding almost all your media stuff in apple pie order.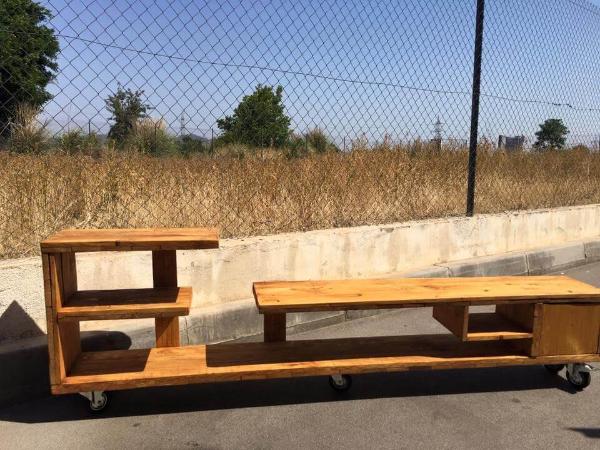 The design of the pallet made media table has been installed with a base plain shelf, with right side build shelf and two small shelves at the left to hold your remotes, CDS, tv etc.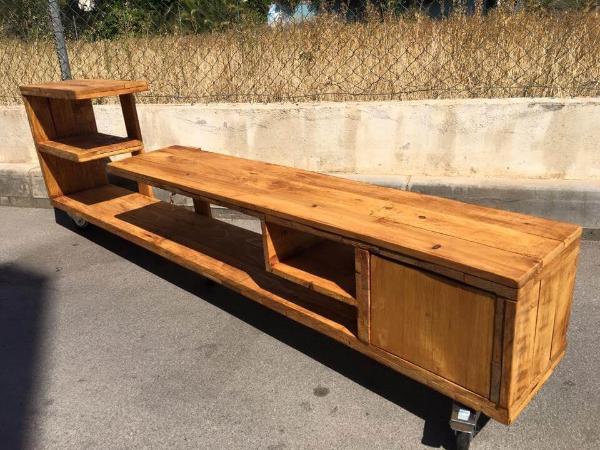 This utterly unique, stylish and trendy looking media table has been set on wheels for a more gorgeous, up to date and fashionable look so that it gets easily fit and suit in your home modern home dwellings.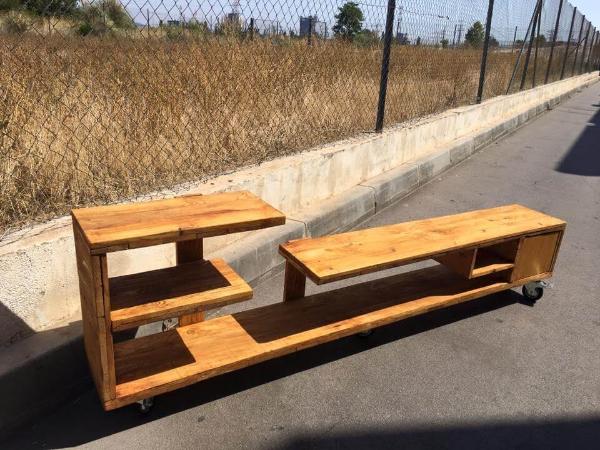 This media table has been stained in the light brown stain which makes it look really a gorgeous and light tone furniture piece with subtle look to allure every visitor.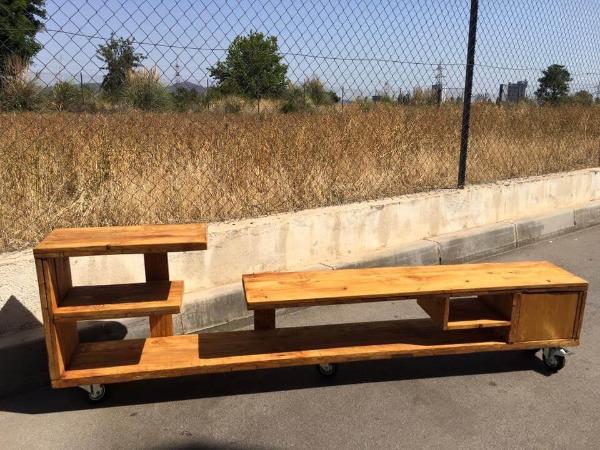 You can use this media display table in any section of the house be it living room, lounge or the bedroom decor depnding on the space you would like rest and enjoy some entertainment.
Made by: Muebles con palets