The pallets have been great in providing us all sorts of furniture possessions so that everyone of you can fulfill their dreams of having a well embellished and furnished house. And now they are recognized as one of the best wooden materials to get you people the accent and nature inspired home decor items of all types. Apart from the furniture basics there is a lot more to explore with the pallets leading to let you live a lavish lifestyle. This DIY mini pallet made bar table is one of those items that would enhance the fun of your life as you can stylishly enjoy the fun drinks and beverages on it and that too with the love of your life.
It would make you more pleased to know that it is just damn easy to build out of the pallets separated pieces of small size making the top and bar pieces installing the leggy support with a cross design in between. Lastly the staining session having been done in the gorgeous dark choco colors have added a stunning style statement making it look an out class piece.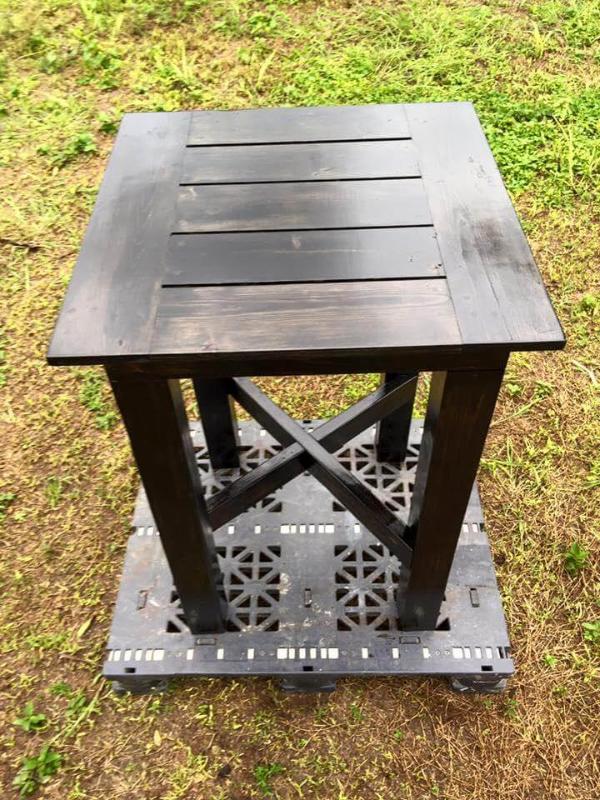 The bar tables are really a fun possession for any section of the house letting you enjoy some drinks with your beloved ones and now one can be build out of the pallets for a cost free possession.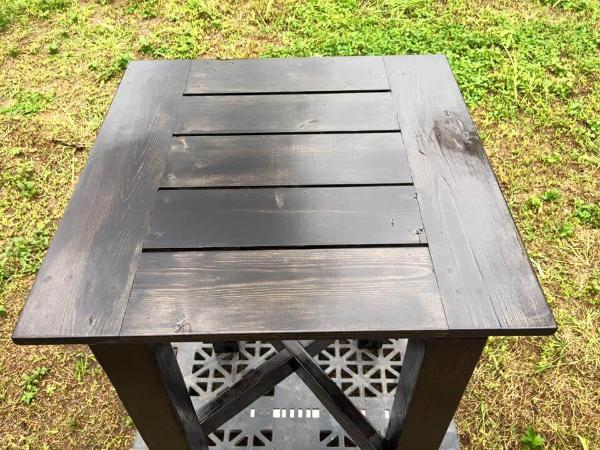 A square shape pallet top has been build of this bar table and for the purpose two slats have been stacked at the ends and smaller pieces have been horizontally put between them and thus shaping up the top.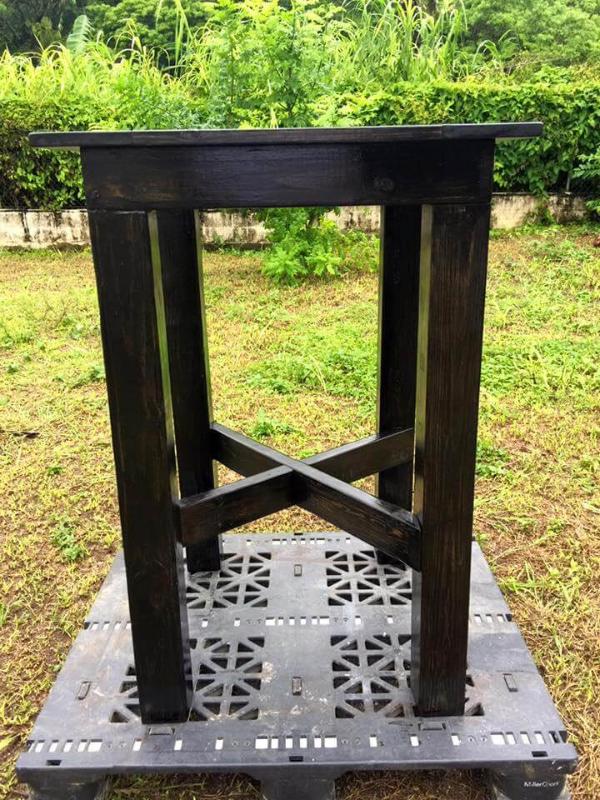 As the bar tables are familiar for their efficient height that is why you need to cut thick in fiber long size bars out of the pallets to use as the leggy support system of the bar table.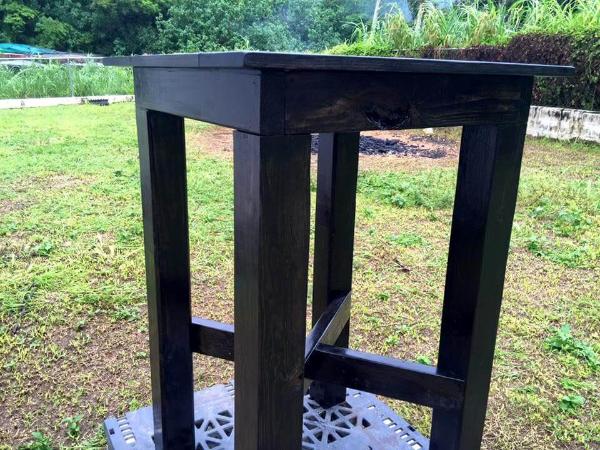 The long size and sturdy legs have been provided to the table top using the nails and thus you get that apt height bar table to enjoy drinks with your loved one either in outdoors or indoors.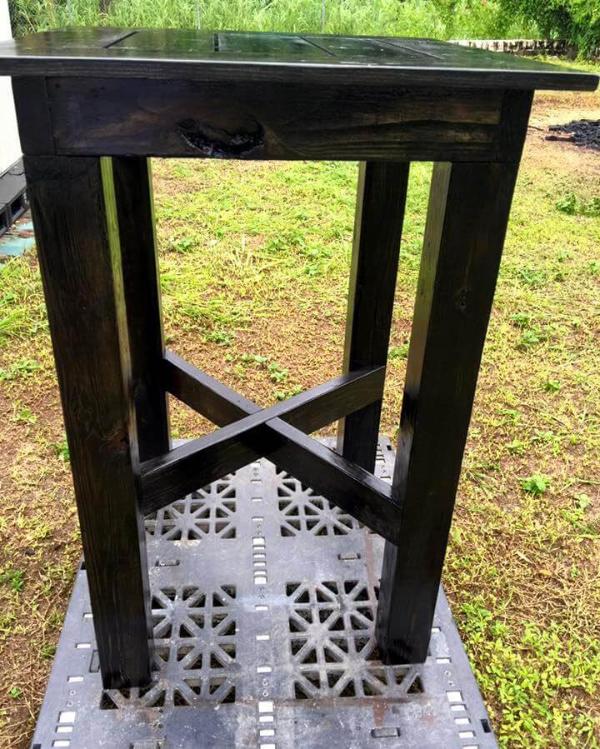 To make the bar height table look more a precise and bold designed pieces we have provided a cross design between the legs using small size pallet stripes and thus ending it up as a most stylish one piece.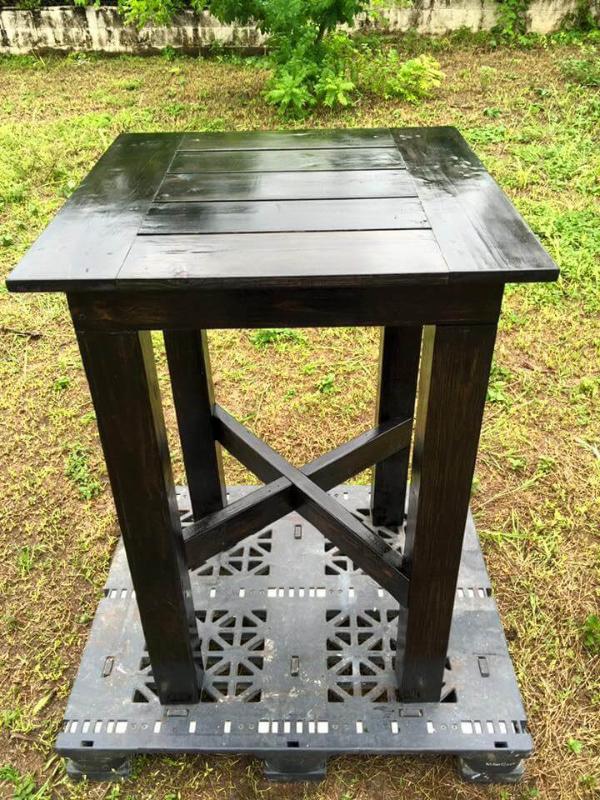 A finish decides the genre of the decor that you want for your bar height table and this one has been made to classy or rustic with dark chocolaty stained look made to look shinier with a layer of oil coat.
Made by: Guam's Pallet Gal & Guy