If anyone of you is looking up for a bar set, he must go through our today's post as they would find it much fun and functional for sure. Here we offer this DIY pallet bar table with stools, a complete pub set to install free of cost at your home and enjoy a fun beverage time with the family or friends. Being really sleek and slim this simple bar set would easily get fit in your empty house corners or it may facilitate you to extend the living room or dining room fun after meals.
The bar table and the stools are so feasible in structure that you can do it them within a day if you have grip on the tools. Thick and wide pallet slats shape up the bar top and the stool seat while a bit thin yet sturdy long bar pieces form the H shape leggy support with a desired height to let you enjoy the true feel of a bar area at home. Staining would bring a more enchanting factor to it making it look a bit more fun and fancy.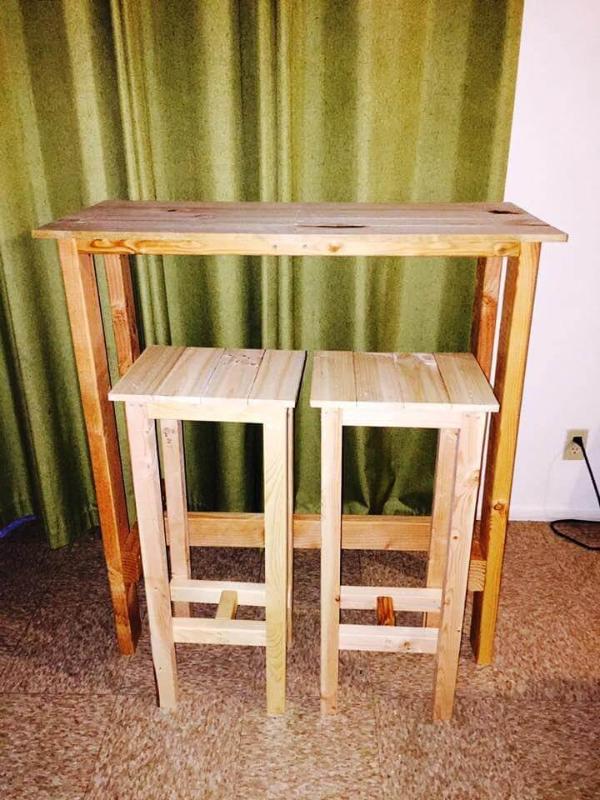 With pallets now you can bring some fun additions like this bar table and bar height stools made finely yet simply out of the custom cut pallet slat pieces.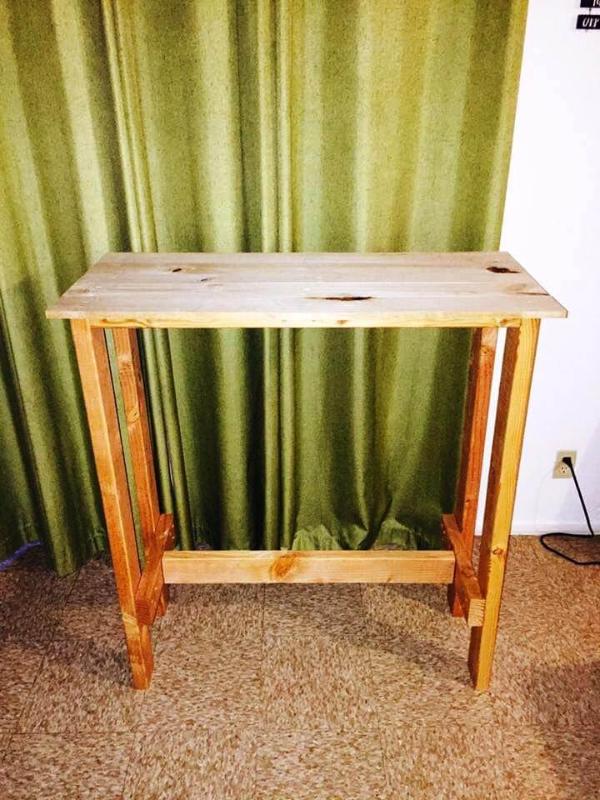 This is the simplest and the most feasible shape of a bar table that even a kid of ten to twelve can build with thick and wide slats forming the top and the bar like pieces installing the leggy support of the table.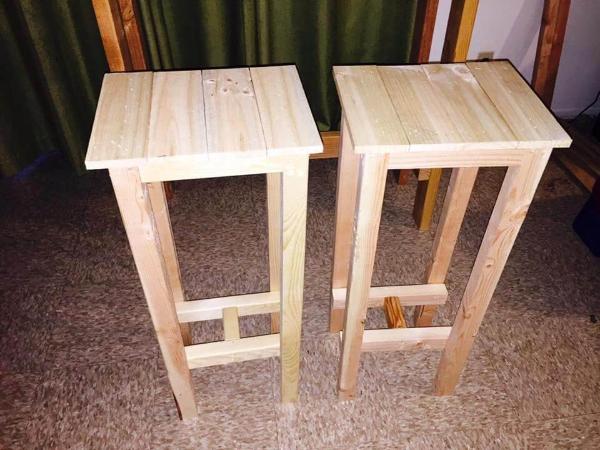 Using the same pallet separated slat pieces but in smaller size the top of the stools have been made while the bar pieces have been used to install the long legs to get you the exact height with brackets between for more sturdily.
Made by Lifestyle Pallets