In the higher number of pallet wood projects followers, there are also the people who have improved their work spaces, shops and offices with pallets! This has really earned a great reputation for pallets and if you have not yet tried the pallets for your shop renovation or improvements then here it comes the DIY pallet counter with wheels and counter top, build for a bakery shop and having entire pallet wood composition which is highly solid! Entire frame of this counter stands on 3 pallet boards which has been altered, trimmed down to exclusive sizes and well sanded to fit well to decided positions vertically!
These vertical pallet boards also give the sides and legs to the counter and have been added with custom supports that help to install further inside shelves and storage compartments! Finally the entire design has been filled solid and added with a chic white concrete tile top that bring more grace to entire counter design! Above all, there are caster wheels also allowing it to move smoothly to either direction!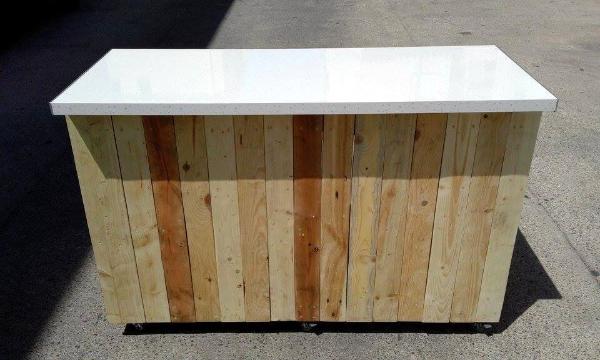 Give you shops and other such working spaces a more functional and gorgeous look at the same by bringing the recycled pallets into work like this counter table has been created.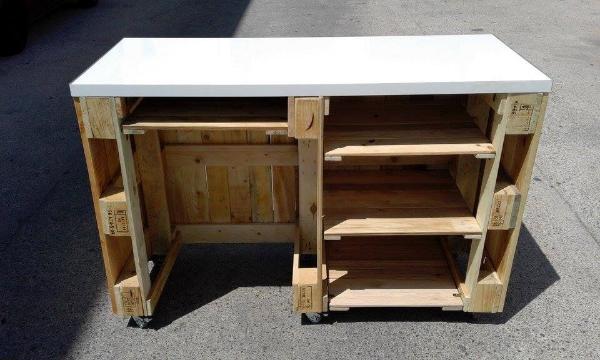 The pallets have been used in various cut forms to install the smart structure of this counter table for your functional spaces like here the skids form the sides and slat pieces form the shelves.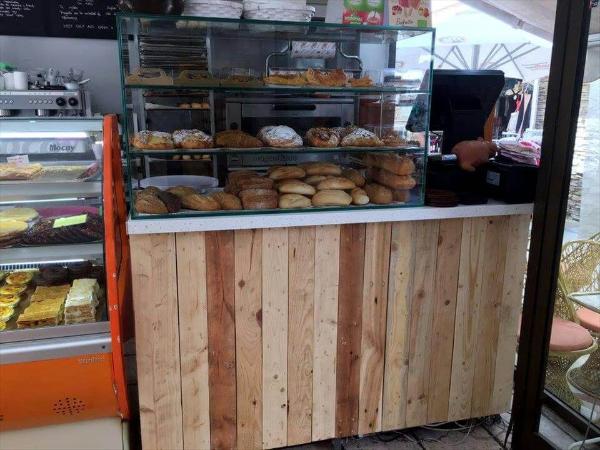 The length wise cut and vertically stacked pallet long pieces have bee cut and then stacked very finely to each other forming the very front side of the counter table using the nails and the wooden glue.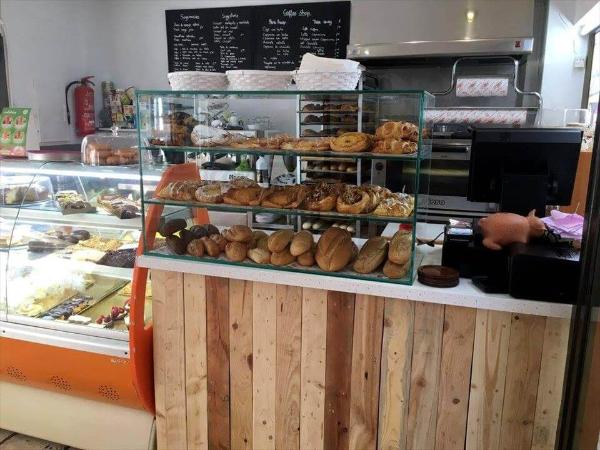 The counter table would nicely and practically hold your bakery items if used in a bakery and have been left unfinished so that even your working spaces enjoy a touch of rustic and natural beauty in their decor.
Made by: Paletsdecora