If separated apart, pallets are just the flat wooden lengths which can be integrated to build different frames of functional furniture crafts, storage units and even the art style shelving levels! Just put some pulled apart sturdy pallet lengths together to form a board shape and fix some more wooden lengths in vertical manner to already made wooden plane! If you really do so, you will get this pallet art style antique shelf which can also be mounted on any bathroom wall as toiletries organizer!
Rustic and antique look of wood would really be praise-worthy while being used in a traditional or farmhouse styled interior! Wherever in home you need to setup some items on a wall area, this functional wooden shelf would just be a rocking choice for that! It can be treated with stained for more strength to wood or can be painted in any shade to contrast or match the already existing decors on that targeted wall area!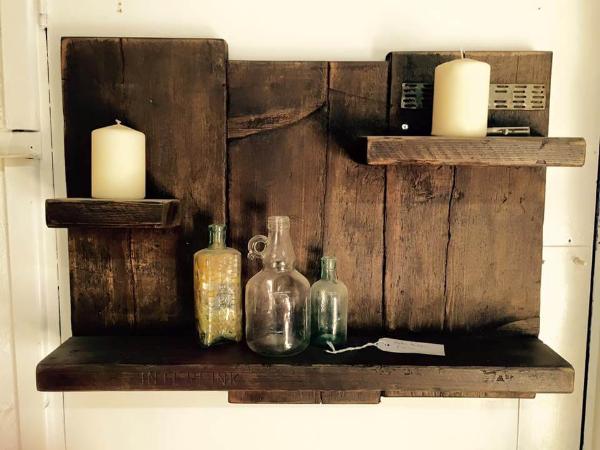 This self-installed shelving unit would really serve itself as a mid century wall art piece! By organizing your decors, the different mini shelving levels can be changed to mesmerizing display spots!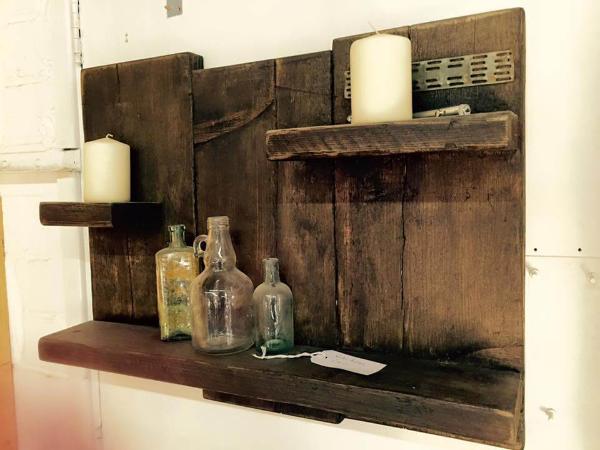 You can load the candles, antique decors and other items of interest over for a sharp focus and this shelving unit can also incredibly increase the perform of your kitchen or bathroom walls!