Pallets were often considered useless but creative of man has made them valuable. Pallet art has provided many useful and inexpensive items that can be used in multiple ways. Pallet drink coasters are one of such items which glorify your coffee table. These are just for supporting your coffee mugs in an elegant style that appeals everyone. Your friends may ask you and longing for having these coasters for their homes or offices. These pallet beverages have a style range from simple to carved wooden styles. Their simplicity is their actual beauty. The inner patterns and shades of wood assign them an elegant look that can be more enhanced by apply clear protective coats for fine finish.
Each of these has a bottom coating of safety rubber pads for safety and fine grip against shiny and slippery table surfaces. Final clear coat makes them water resistant and increases their life. These may be created in square, rectangle and circular forms. The most appropriate size is 3.75 x 3.75 inches. You may create larger coasters for supporting tea pots and jugs etc. their use is not restricted to coffee only you may use them for other servings too. The larger pallet coasters can be used to serve some hot Chinese dishes like Manchurian and hot soups. This coaster set decor your dining table elegantly. With your creativity you may acquire different antique and stylish looks by trying different shades such as rustic grey, rustic golden, walnut and other shades of brown.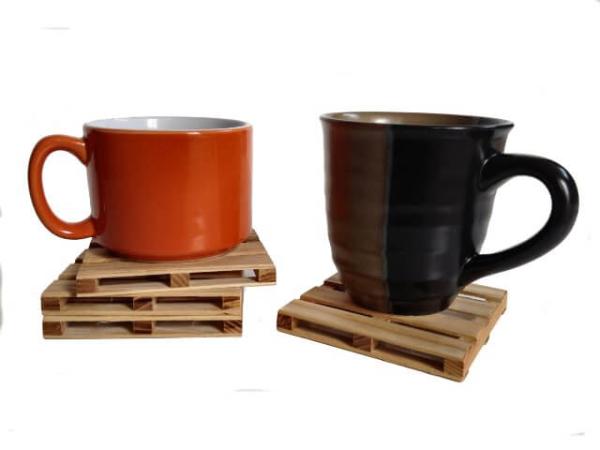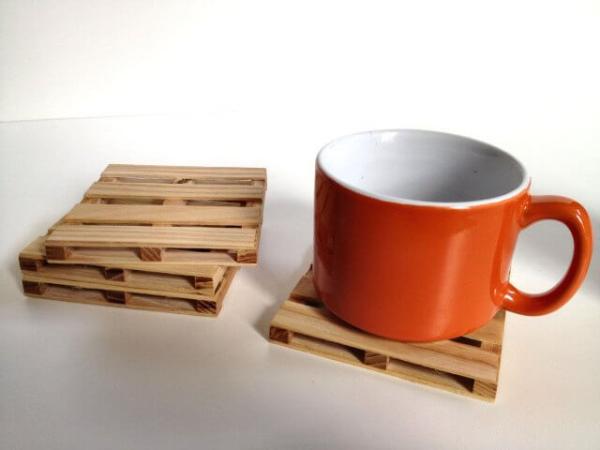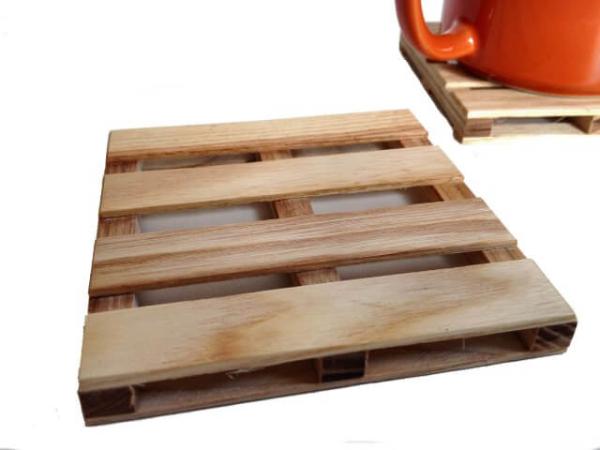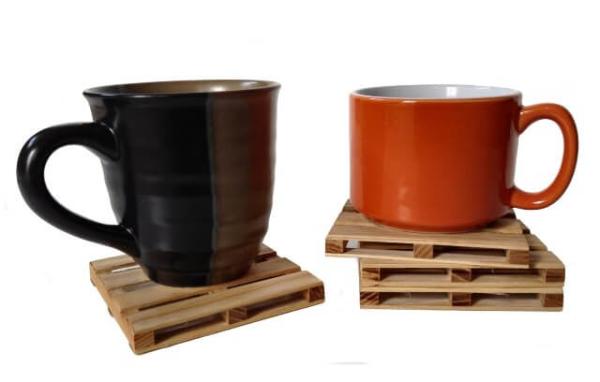 Idea sent by Chris Howells!