Today's post will make you love more the recycling of pallets as here the output is a highly stable garden bench allowing you to sit there, to read books there and also to enjoy the outdoors weathers while daydreaming! See the construction details of this DIY pallet and spool wheel bench which is more stable and stylish than a market-bought version of a wooden bench! Here reclaimed spool wheels have been preferred to build the accent round legs of the bench, made stable by cutting the round bottom flat! Just like the perfectly round sides of the bench, backrest has also been intended to be round a little, so set of pallet slats builds an arched backrest which follows the style of sides beautifully!
Construction has been started by building the berth position first between the two spools wheels, equally long and thick wooden slats have been used for it and have been screwed in the position! Cushion the bench and plan a custom durable finish also for it to make it stay last in outdoor climates and also for sensational modern or rustic visual!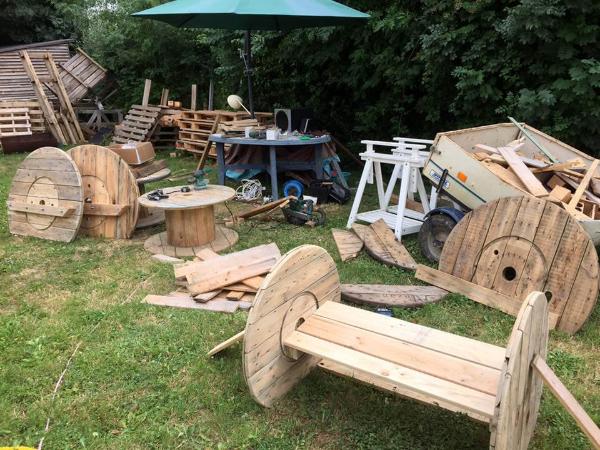 Add the supports to wheels first and put sanded smooth and finely cut pallet slats over the supports on wheels and just secure the wooden lengths in place using screws and other well suiting hardware!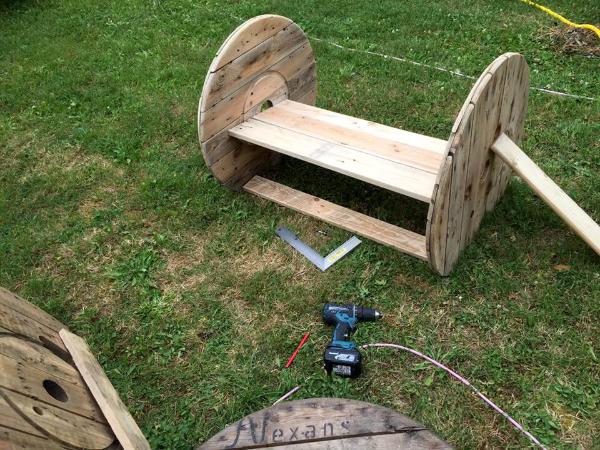 Go with a precise wooden cutter and cut the bottoms of wheels flat by giving a sharp straight cut to them! This will make the bench stand conveniently to any decided position! Use nail or screw gun for instant assembly of wooden parts!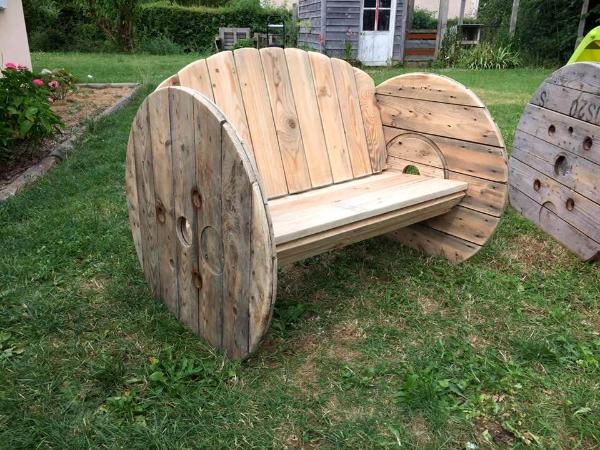 Use extra wooden slats and makes the berth thicker so that it may be able to handle a lot of weight over! Finally install the backrest is having precious arched style here!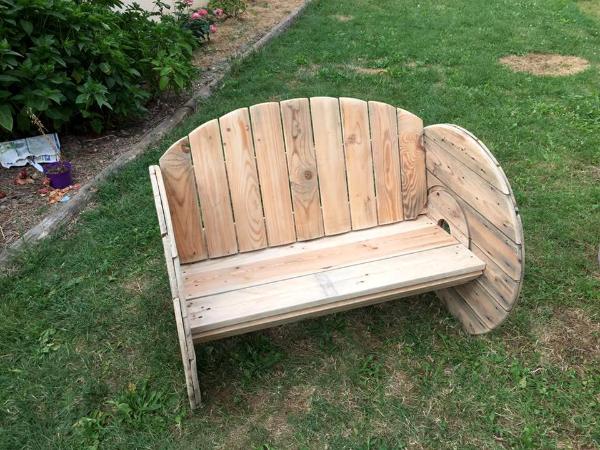 A creative bench achievement done by recycling the old woods, always to find in the surrounding areas! Would be a perfect seat for those who love to sit in a style while being in their garden!
Made by: Tout en pal