Please your toddlers and kids by making beds out of pallets with special toddler sizes and features! Here you can look at this jazzy DIY pallet bed built for a 10 year old kid, composition has been done using only black painted pallet boards! Features are really great, a pallet-made headboard with painted New York city, gives the pleasing accent heat to this bed and then there are 6 bigger caster wheels that not only stylishly elevate the entire bed but also make it roll easily over the bedroom floors!
Here all you need is to put over a custom foam mattress over the seats to make it enjoyable! The painted New York city to headboard make the entire bed look special and fanciful and it also gives an air of modern fashion to bed! This bed can also be built in any custom dimensions and you can gather the respective sizes of pallets also which can simple be put flat on wheels for glam toddler beds like this!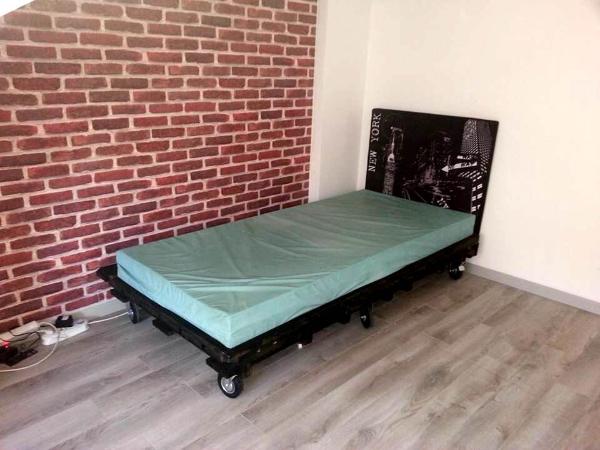 Design is all perfect for fashion loving kids and if you are puzzling at the construction of New York city headboard, then you can read about the pallet picture transfer, we have also given some of posts on our site the give the comprehensive details about this topic!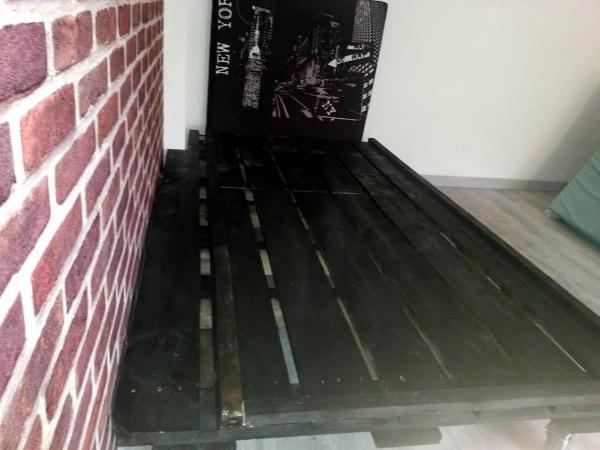 Perfect size of pallets has been decided as a whole to build this bed which is awesome for a 10 year old kid, you can also decide other old painting of home to use as accent headboard for this toddler bed!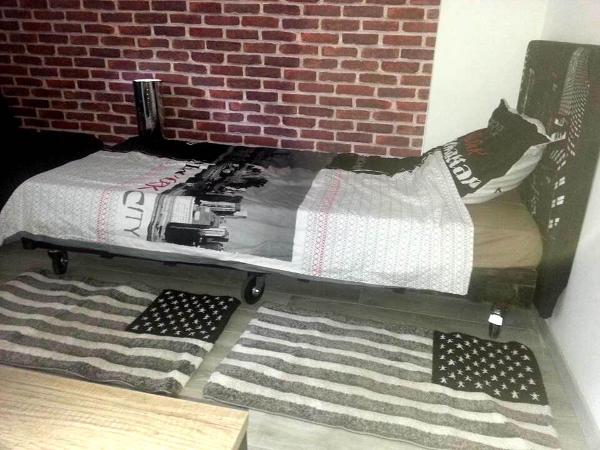 Caster wheels bring the real industrial grace along with sophisticated and effortless movements of bed! Here the entire bed has been organized on a country love theme!
Made by: Céline Coet