We all buy mats to keep in front of our main door so whoever enters the door, cleans their shoes first and then step in. Well, you do not need to spend much money on it because I have an awesome idea of making the mat out of pallets. It won't specifically clean your shoes, but it looks unique and fills the purpose of keeping it on your house's main door. I decided to make a rustic re-purposed pallet mat, which would be foldable as well. I gathered about nine slabs of the pallet, which are clean and pest free. I drilled holes on each one by measuring them to be equal to make the thick rope pass between them.
As I got all the pallets together by the thick rope inside, in the end, there is a strong knot that won't open unless you cut the rope. Well, then I painted the pallet slabs with dark brown wood color so that it looks natural. The distressed pallet looks perfect on my front door. You can place your shoes on it and enter the house. It is effortless to make, and anyone can make it in their free time.
Having a lovely doormat must not be expensive. Get this DIY doormat that is easy to make and inspire you to make a unique decoration piece for your home.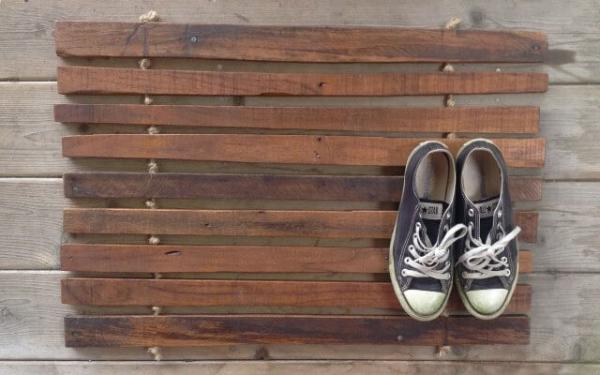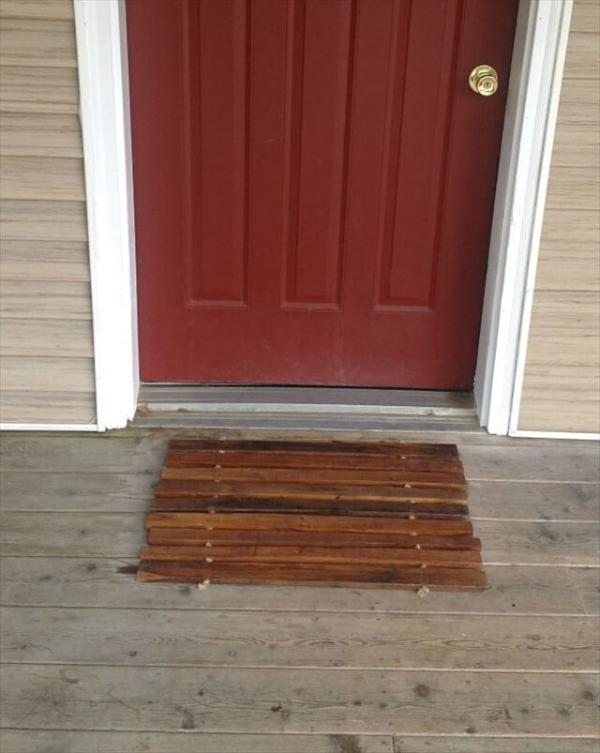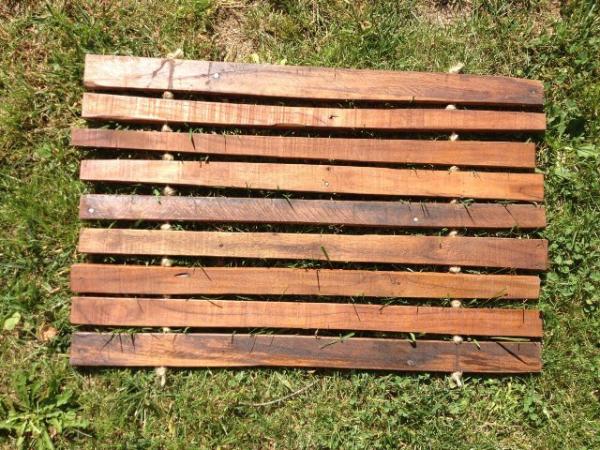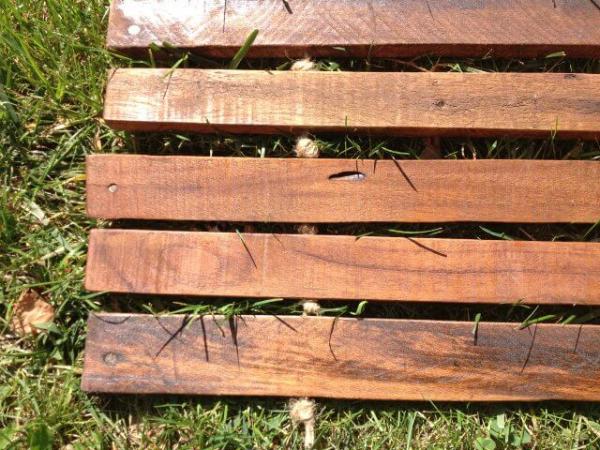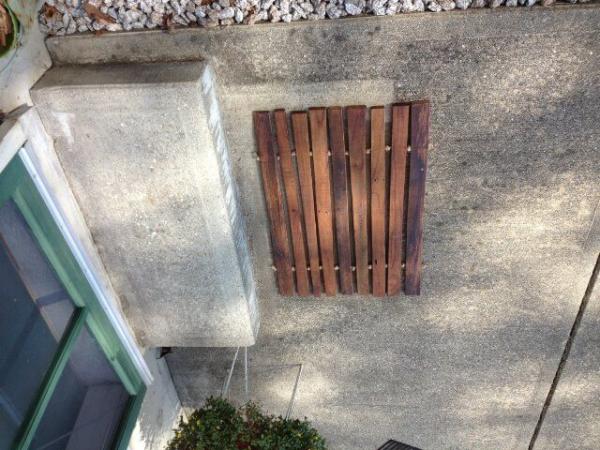 Idea by Sehrish Nida!