All the console tables are skinny and sleek in design so that they do not occupy much space and thus do not hurdle your ways especially in the hall and the entrance space of the house. And with pallets you can finely craft pallet entryway tables like discussed above and save your money along with the saving of space. Though slim in design yet it has been managed to be storage friendly with the shelving and drawer feature. All you need to so is just dismantle the pallets into and cut out the plain slat pieces which would be combined with nails to form up the shelving layers, sides.
Drawers have been made separately with small pallet pieces with holes to tuck your finger in for easy pull outs. Hide your utilities in the drawers, use top for the display of your decor ornaments and use the bottom shelves for other knick knack storage like shoes, baskets, bags etc. The choco brown stain finish would bring a traditional vibe in your decor.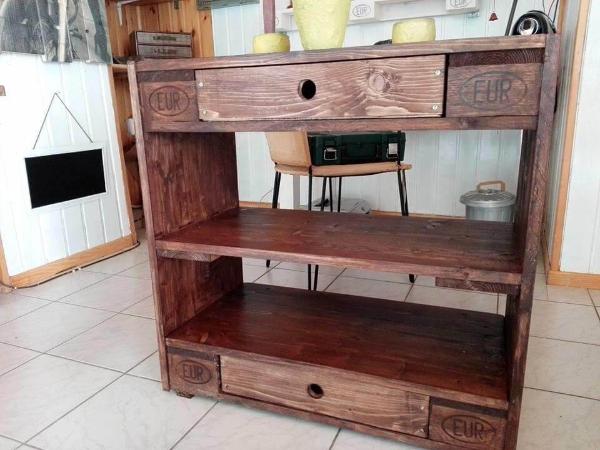 Here is a simple, cost efficient and functional pallet entryway table to furnish, stylize and organize your foyer or hall.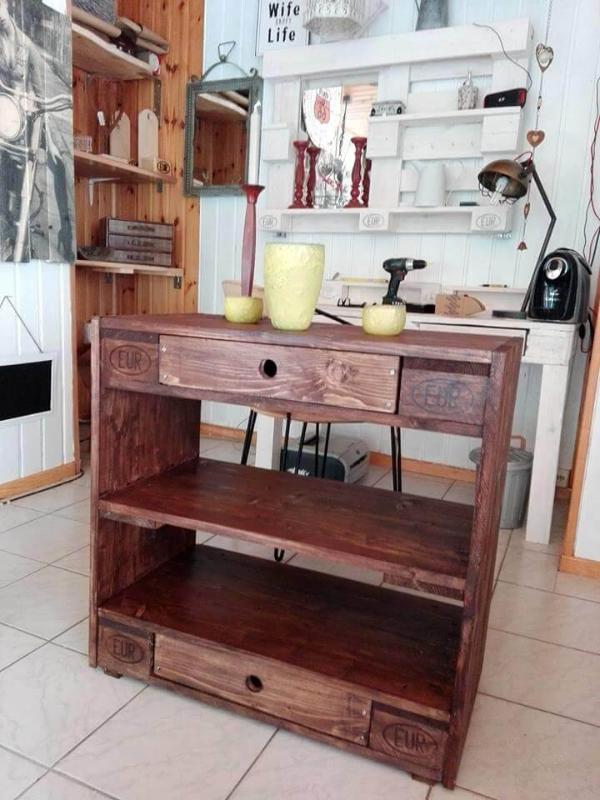 Using the pallet slats this table with drawers and shelves have been installed so that you can hide and hold your needy and regular accessories in and on it.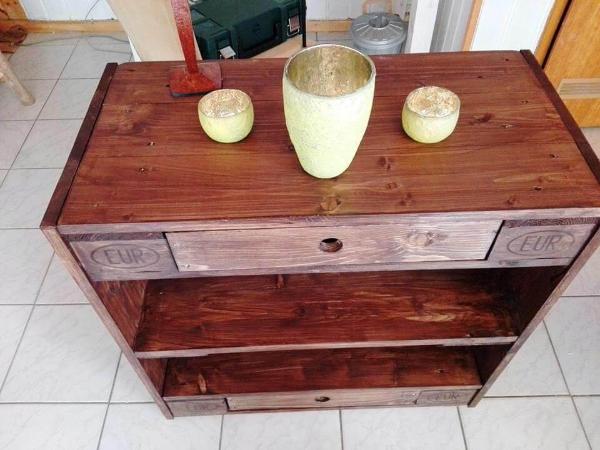 The whole brown stain finish adds a rustic appeal to its traditional design with some show pieces being hold on the top for a more beauty and stylish look of it.
Made by: Palettendesigner