It is all amazing to build no-cost custom pallet table ideas! You can try building furniture with pallets according to your modern developing needs just like this DIY pallet sewing work table has been made out of pallets! Comes with 3 built-in shelves which are highly stable too, serve the table as hideaway storage compartments! A big stock of separated pallet lengths will be needed to clone this beautiful wooden table as these are only the straight planks of pallets that have beautifully been integrated and put flat to build each level of the table and also the lasting frame of it!
Legs of the table are made of strong looking pallet slats and just go through the corners of the lower shelving levels and ends to bottom of the top level! Here for a prominent and distinguished table design, the top level been made unique through a diamond burst pattern inlay, done wisely with custom cut pallet lengths also!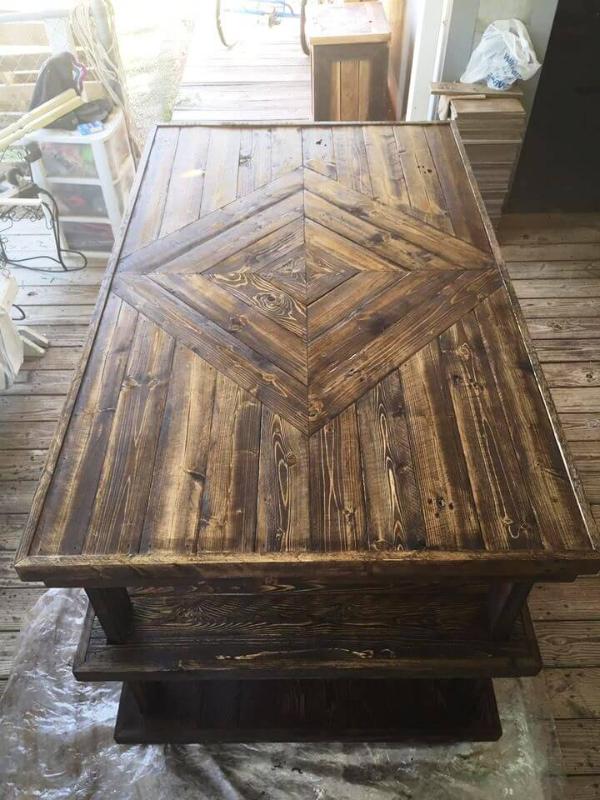 Most challenging here it install the top level with diamond burst pattern inlay, but you can do it precisely if you take measurements accurately!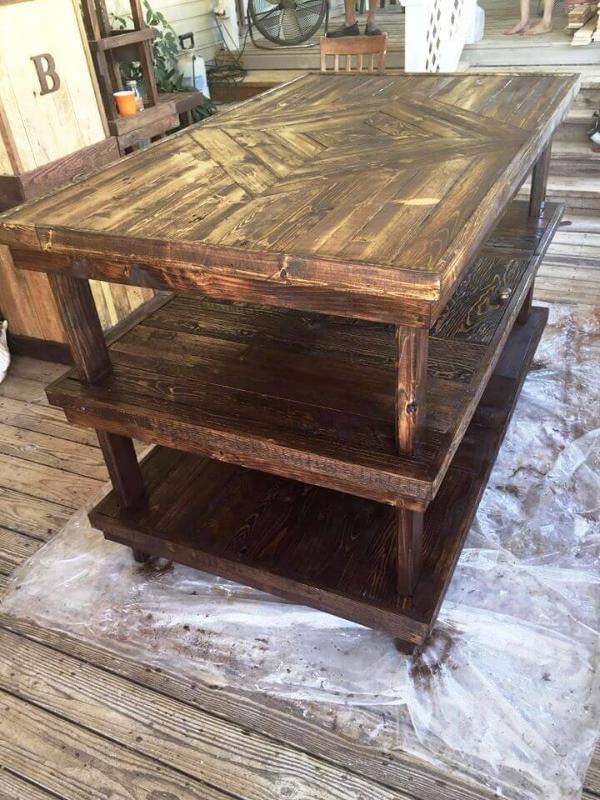 Wooden surfaces have been made look antique using custom stain coats, you can prefer your own wood finishing plans!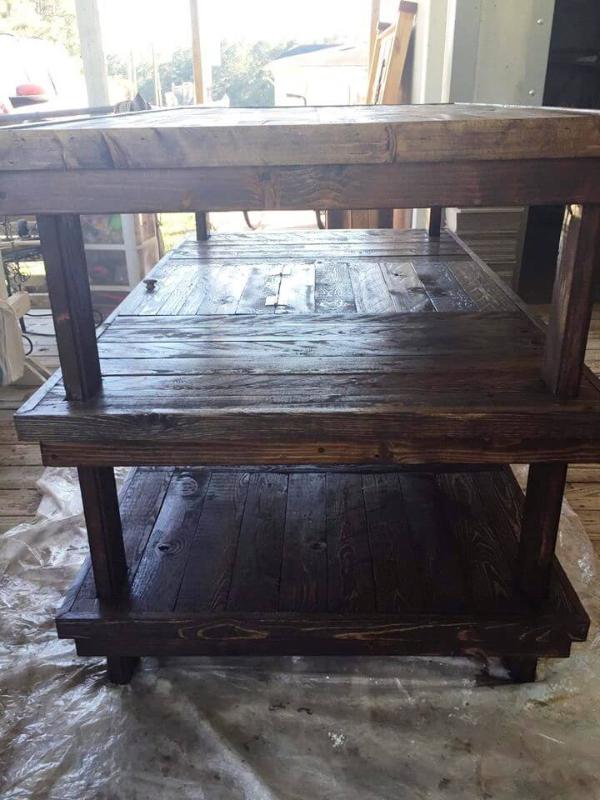 Build also the lower shelving levels separately as they should have clone sizes as per demands of enchanting design of table!
Made by: Bruno Défente