Corners of the house are mostly empty as they are thought to be null. But if you are short on space or you have a split entrance space then the corners can play a very important role to enhance the practical value of your house. And here we got a super useful pallet ideas to fill up your corners purposefully so do have a look at this DIY pallet corner coat rack. Entrance, hall or any room of the house can be awarded with this corner coat rack to hold your coats, caps, bags etc and thus letting you enjoy clean and tidy statements.
The icing on the cake is that this corner coat rack is too feasible to build with the pallet slat pieces as they have been separated and then screwed together forming arrow head shape to adjust the corners well. Mounted on the corner wall section with dazzling white finish this coat rack is sure to add much in the modernity of your decor.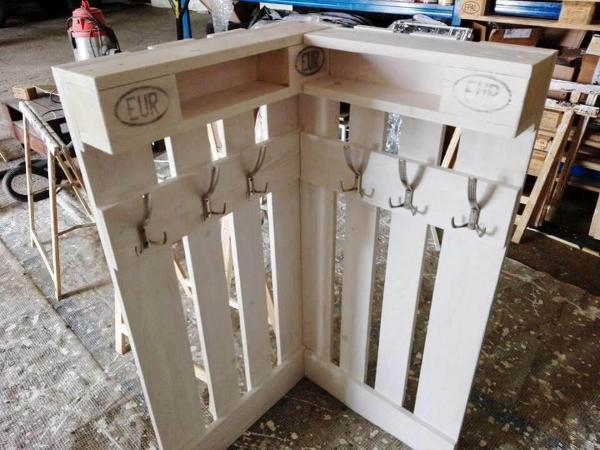 Here is an incredible pallet idea to utilize the empty corners of the house especially of the hall or the entrance by providing them this gorgeous and practical coat rack.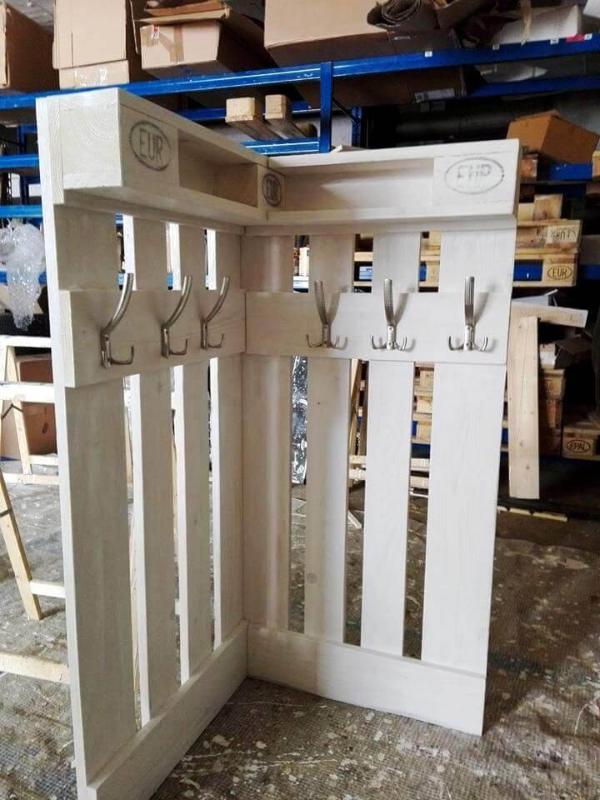 This amazing coat rack structure and design is really simple to be donned at home just cut some pallets into the slats and buy some hooks.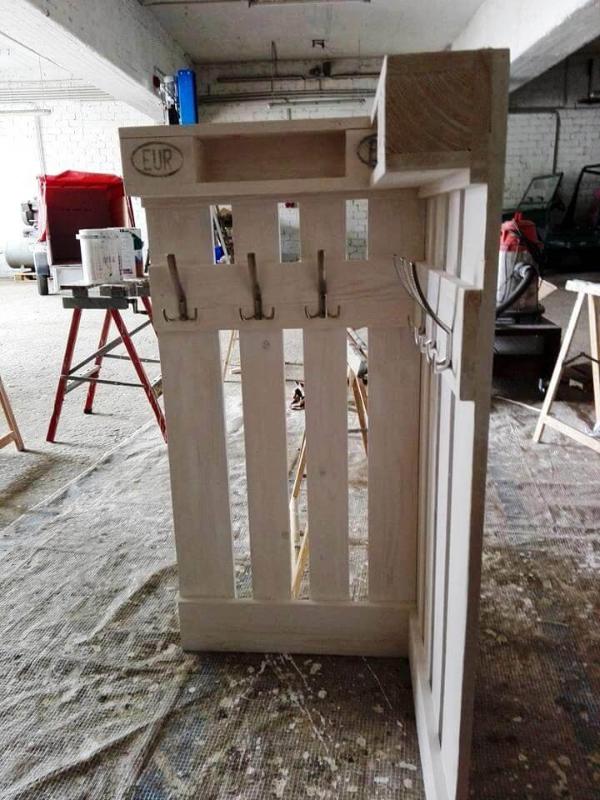 The single pallet slats have been vertically joined to each other with horizontal pallet slats being nailed at the base and at the middle section screwed with hooks too.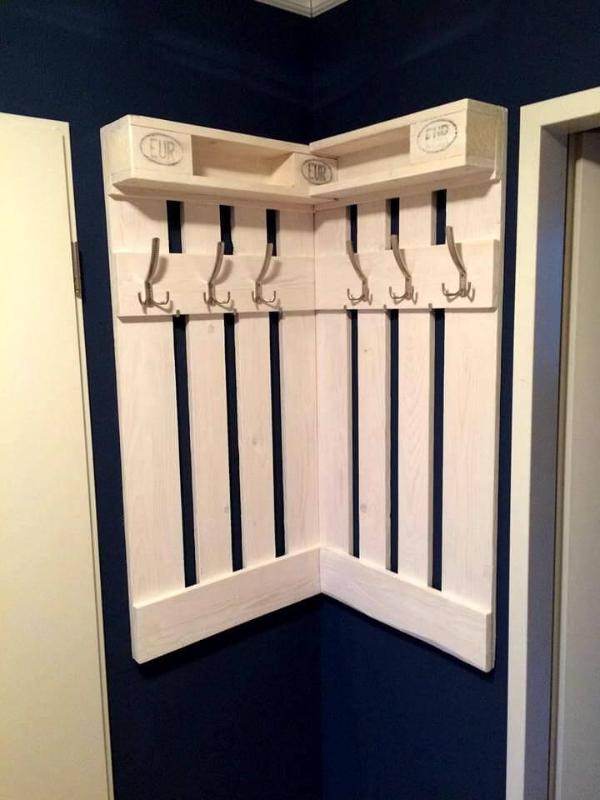 Two pallet coat rack boards have been prepared and then joined together at a tilted angle to fit the corners like this one, mounted high in the corner to hold your coats in style on its dazzling appearance.
Made by: Palettendesigner