Old and crumbled pieces of your home furniture can also be give a second more life with pallet wood to be useful again in home. This half circle DIY pallet entryway table is really an example about which we are talking about. Lower part of this DIY pallet table has been reclaimed from an old and broken industrial table and has been give a more powerful wooden top using wood reclaimed from rustic pallets. Table comes with half circle top and with three amusing legs that really made it to look unique and awesome.
Support you sofa with it by making it a DIY pallet side table in your living room or make it hold your night supporting material and conveniences as it will also be much functional if you use it as a DlY nightstand in your super comfy master bedroom. This revamped DIY pallet table has been finished with polyurethane for a semi gloss and shiny nature. Polyurethane is also a popular wood sealant will also make the design weather and water proof for sure!!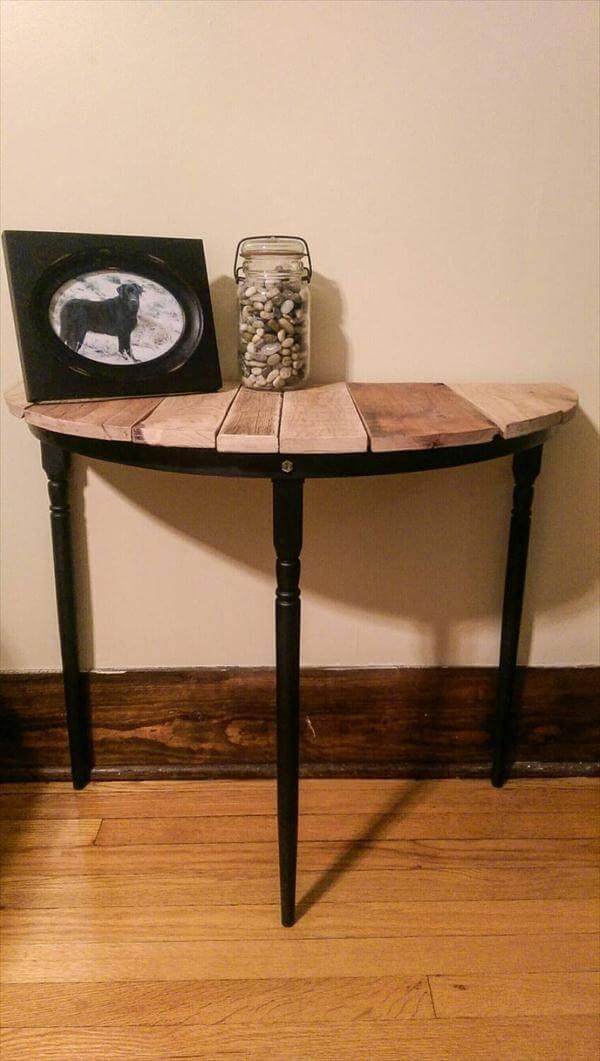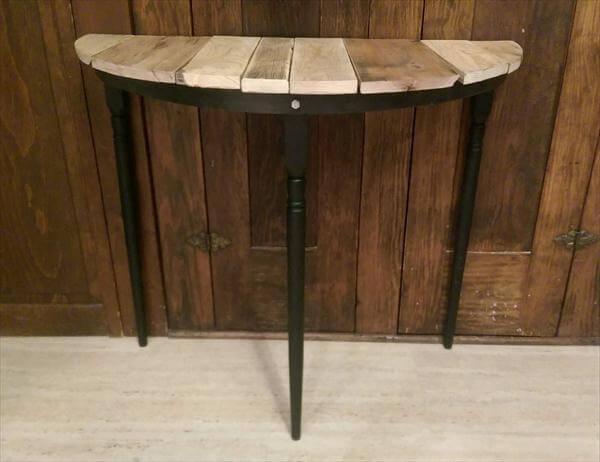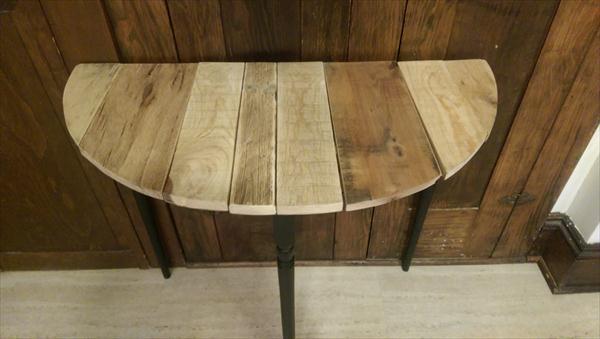 DIY Half Circle Pallet Entryway Table – Side Table or Nightstand.