This is going to be a very unique pallet project. It looks so perfect and beautiful especially after painting it in United Kingdom's flag. This is basically a table constructed with pallets which is being painted in red, white and blue and is having same pattern as that of the UK's official flag. Although this project appears to be simple but while doing this project, it needs to be made sure that the painting work is done with care and doesn't ends up on mess. You can seek the help of a professional painter as well.
The pallet wood that I have used in this pallet project was of good quality and I had collected the pallets from an industrial auction so the quality was good. I have also applied four wheels under the table so that the table can easily be moved around. Also I created enough space in the table so that magazines and newspaper can also be placed.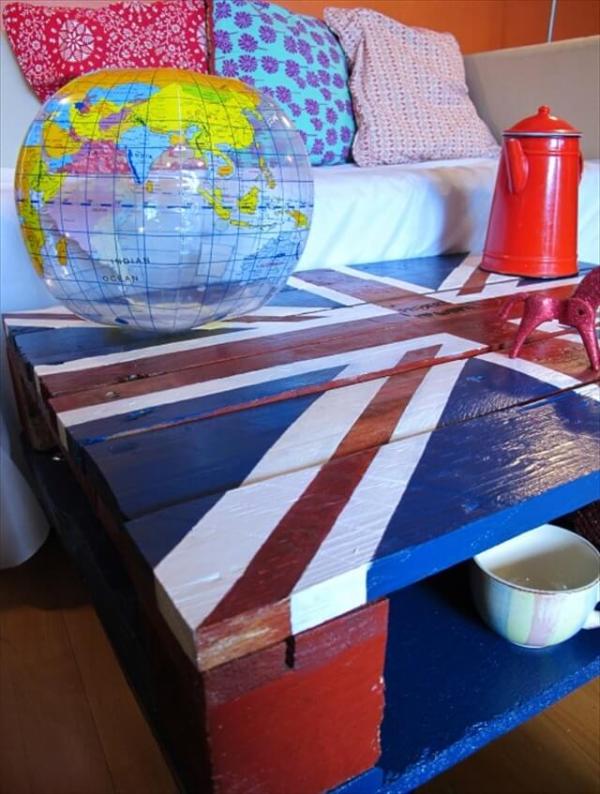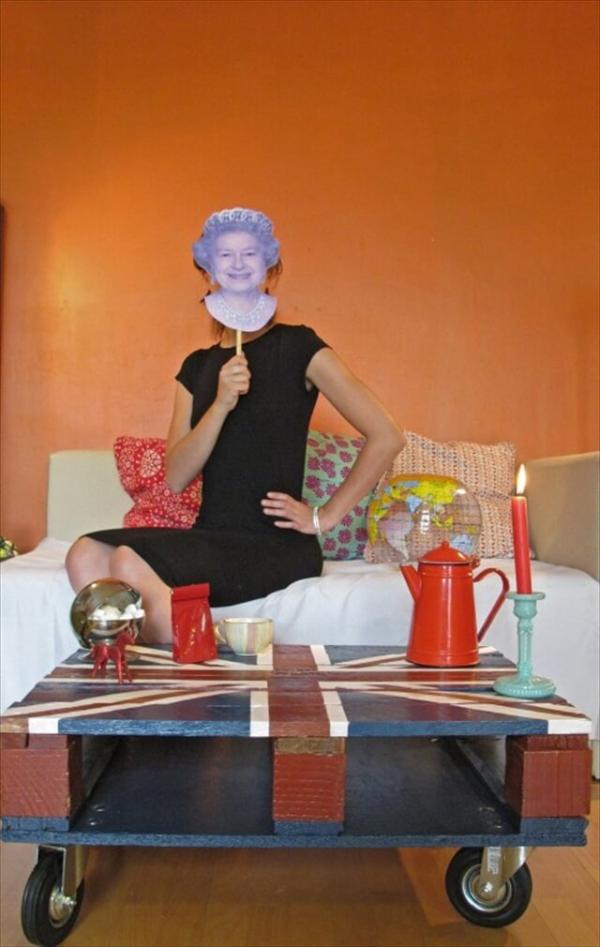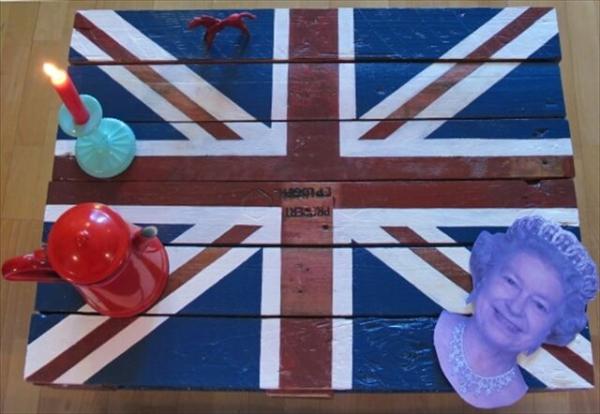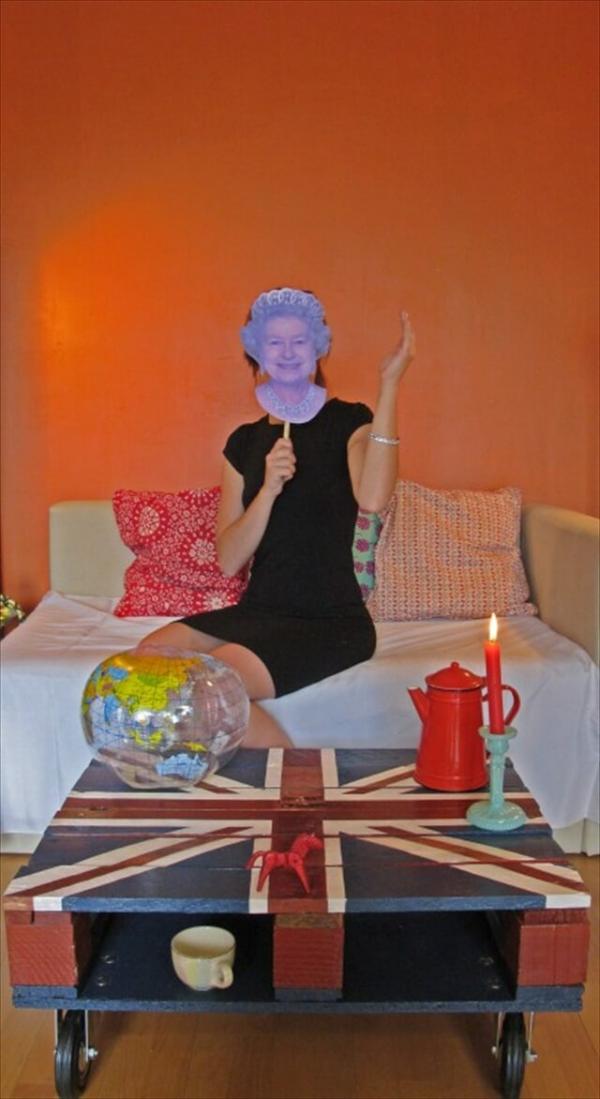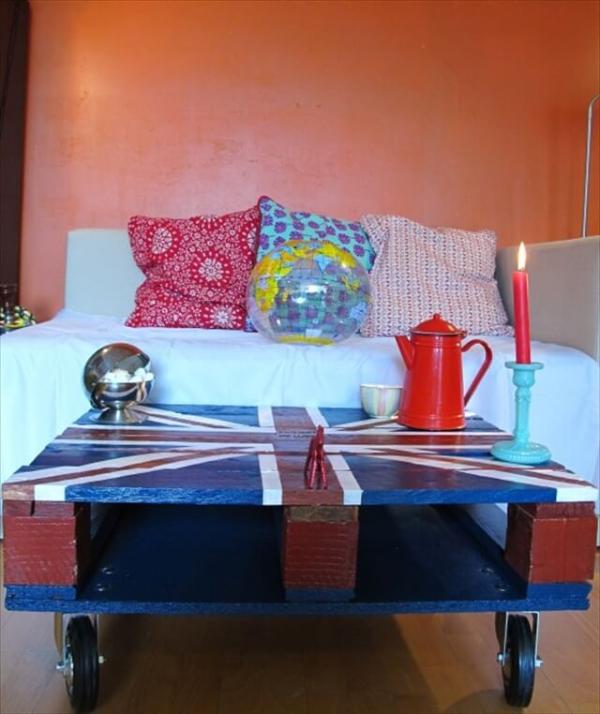 Idea sent by Doobie!!