Sometime we come across instant hanging of our clothes, storage of shoes and even to secure our ties and handbags etc. A hall tree is always a work as a best solution for all these types of instant storage issues! If you need an instant wooden hall tree for free with unbeatable stability then it will only demand to get yourself a little furniture with pallets!
You can simply copy the dimensions of this DIY pallet hall tree, brought here as a creative inspiration for you! This pallet hall tree design has an exclusive type of dimensions and features, first of all the big wooden wall comes in touch having equal spacing between the plans, it will allow convenient hanging of a variety of your stuff! The bottom is having a mini cabinet which will make an amazing shoes rack for you!
Install various hardware hooks to this hall tree and get pleasurable solutions to hang up your coats, ties, gloves, scarves, handbags and even that of jewelry items!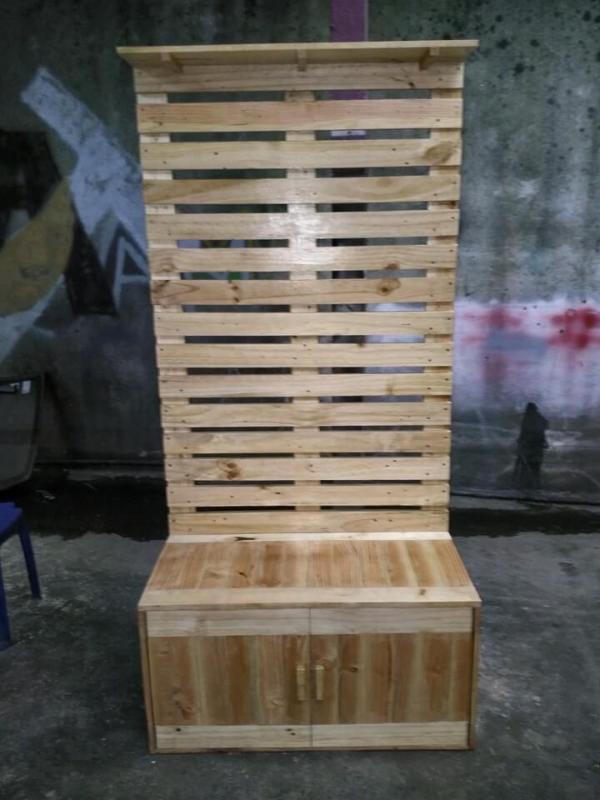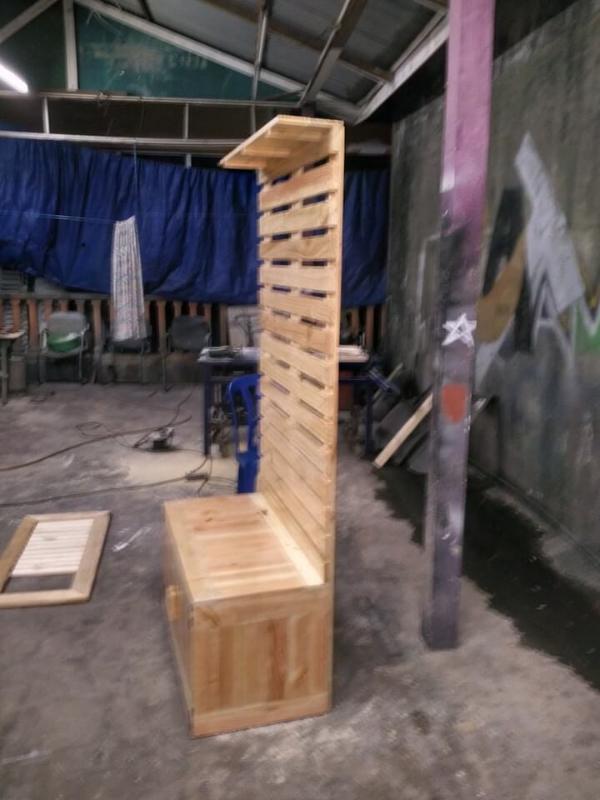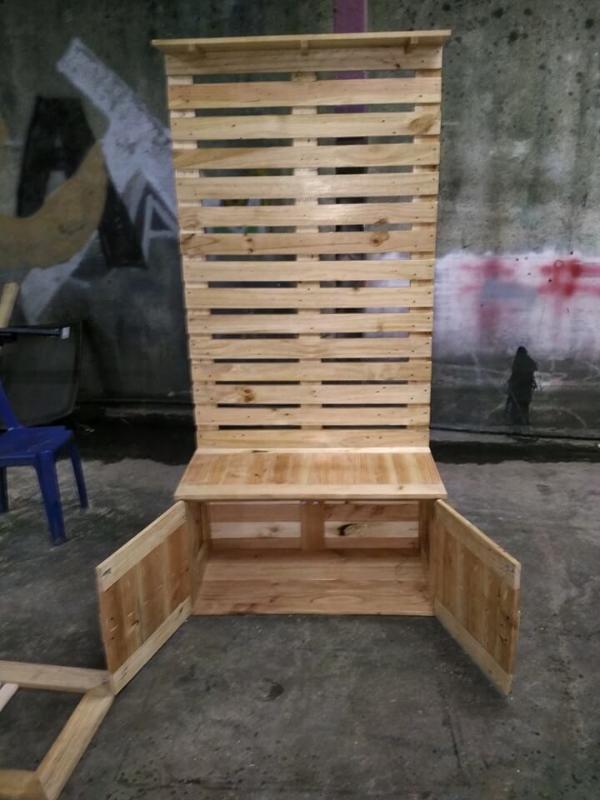 Made by Kayu pine supplier