People are living in ultimate modern lives but those awesome past living styles are still alive in our imaginations! You can grab some traditional styles items of furniture to add to your home just to live those past days again! If you interested in DIY mania, then you can even build some retro or mid century inspired pallet furniture items at home using easy and free medium of pallets! This DIY pallet TV cabinet is what that can connect you to past again as it is having design inspired of 60s! This TV cabinet is having unique metal covered wooden legs that come on an angle stretched outward!
For secure storage of your media items, this TV Stand offers two mini drawers fixed at both corners and a wide slim shelving space to secure things like DVD player, CD player and also gaming systems!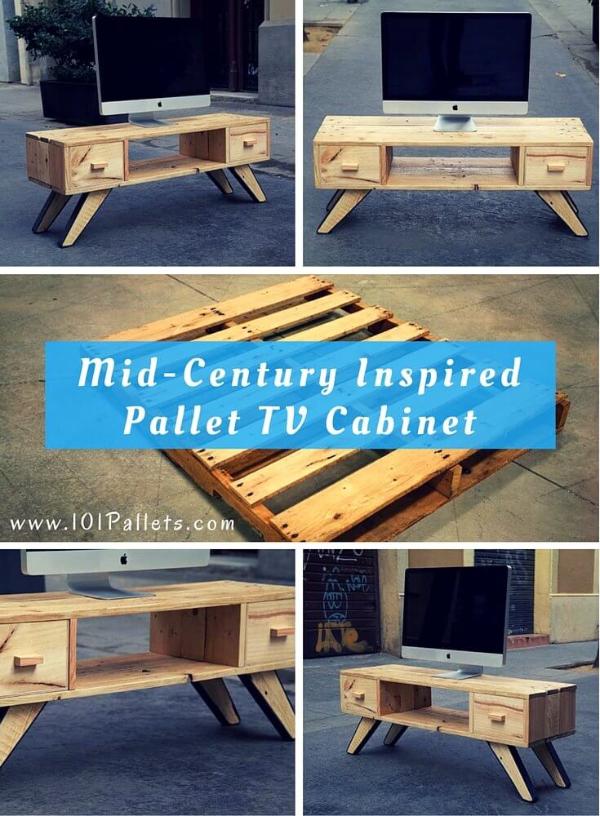 This media cabinet is sure to style up your mid-century inspired living room and would also be amazing to use in your modern living or media rooms!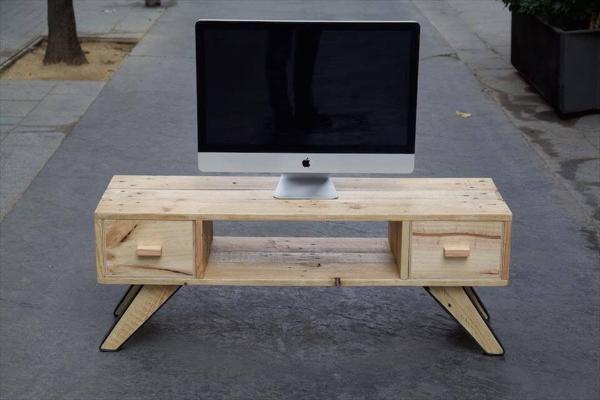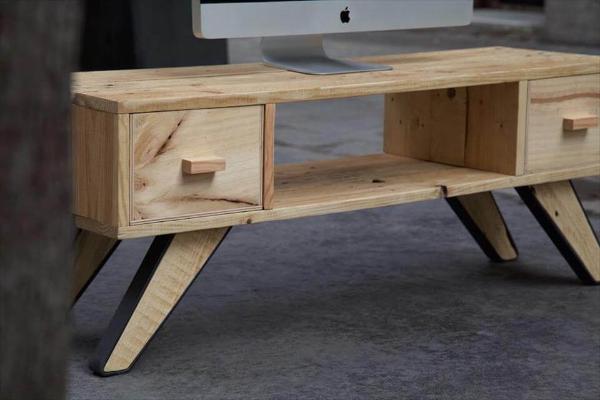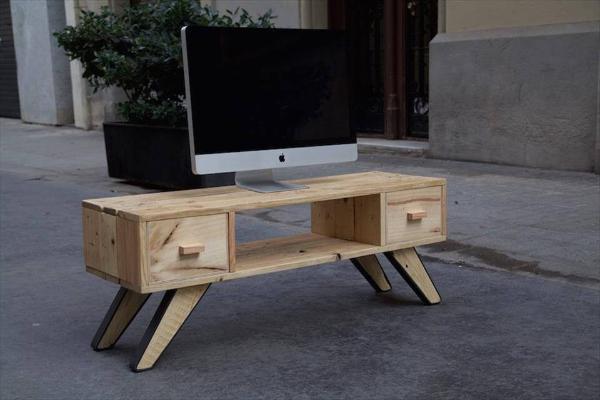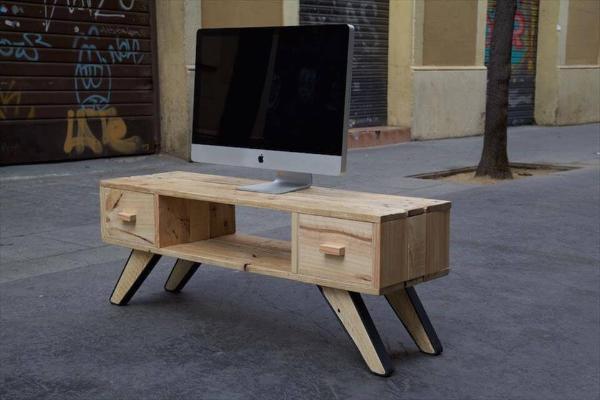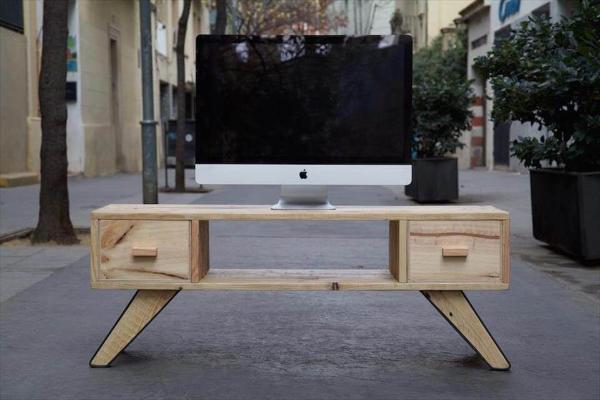 Made: by Paletos