It is great to have a bathroom, a basic need of every home but having a functional bathroom is just something that is not happening to all! Just give yourself a little time to think like a creative and explore the pallet ideas to get some cool ideas about how you can remodel or renovate your bathroom and can even extend its performance and decors through a little brainstorming!! The basic material you can use in this case is pallets wood, as this DIY Pallet Bathroom Vanity is all made of those retired pallets skids were just lying in a dumpster!!
This wooden vanity also having some doors that provide a dust free storage for all your toiletries! By having a little stock of dismantled pallets, you can easily build this DIY bathroom vanity or bathroom furniture piece in your own custom dimensions! Also, install amazing bathroom wall organizers, wall hanging storage cabinets, and toilet paper roll holders out of pallets! Building bathroom tub trays, bathroom mat, and bathroom antique mirrors are also what is common to see in modern recycling trends of pallets!
You may also love to try these 55 DIY vanity table ideas by DIYCraftsy that can make it easy to organize your cluttered makeup and set it for the start of a day.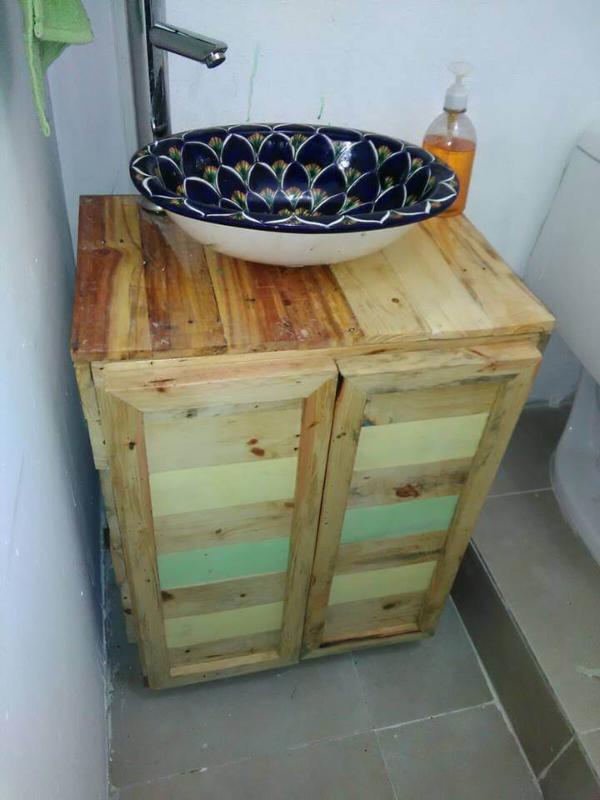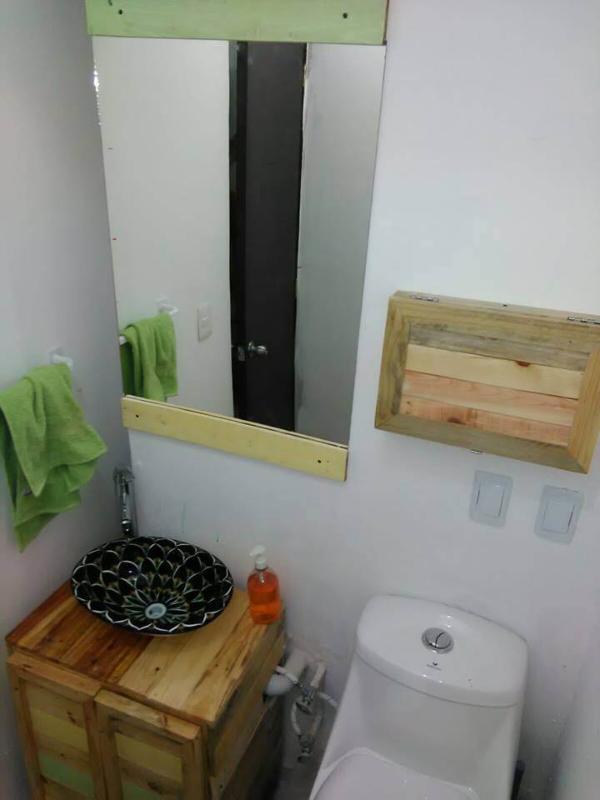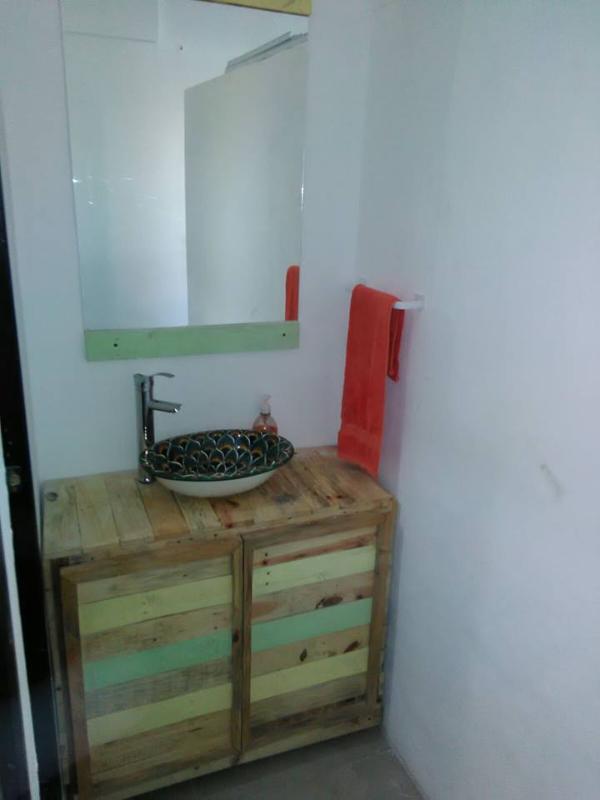 Made by Pal-Art reciclarte