Now to get the models of furniture components which are acceptable all over the word, is a not a big deal as you have pallets nearby. We have constructed here a highly adorable and dapper model of this DIY reclaimed pallet wood and metal coffee table with beautiful framework. It has been dressed up with a very jazzy industrial touch which held much pleasing to eyes. A well looking pallet from a DIY store has been made sleek and then fitted between the steel metal lengths for side trimming.
It can be made to look more nifty and smart if you go with paint but this rustic wooden medium surrounded by the metal gives also gorgeous and ecological appeal. Rubber and steel hardware casters have been used to make it superb in movement and appearance as well.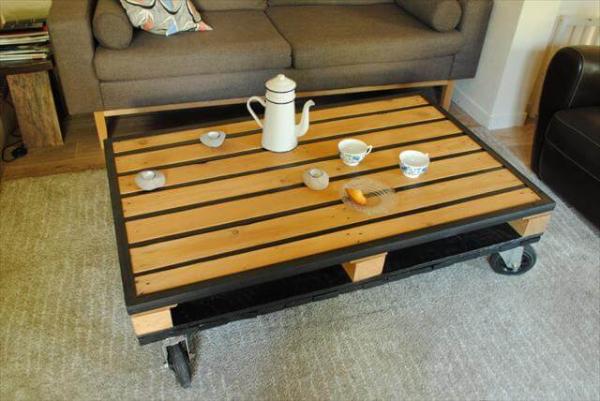 There is a wide storage space under the deck of this DIY pallet industrial table to store you magazines, newspaper and other personalized accessories and objects.