Books, the best friend of a man, should be kept neat and clean because of their valuable need in every suffocating situation. The book shelve is the best wood commodity to arrange books in respectful manner. Is bookshelves is affordable to everyone in contemporary life of high prices? This more aroused question in current version of modern life. The most frugal and cautious solution for this question is pallet wood bookshelves. You are not only provided with durable furniture but also a short price plan. If you know how to operate some wood cutting and joining tools then your desired furniture item is done within no time, the item may be your books shelve also.
Step 1:
You need to have a bookcase with desired color, we have white colored book case for best possible impressive effect.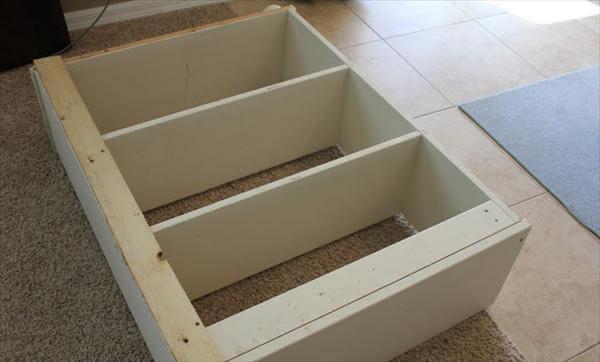 Step 2:
Cut the pallets in equal sizes for lovely plane effect and stack on the backside of bookcase to cover the empty area and to build a book shelve model.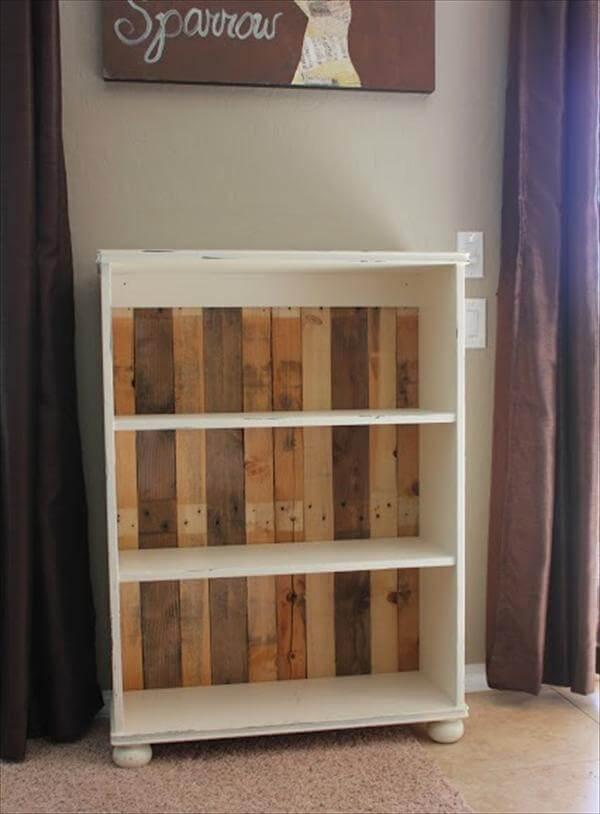 Step 3:
You can customize your renovated model of book shelve with plenty of great colors and theme but we left pallets in their pure form with mix white and wood effect for book shelve and its done!