Of course you would have made so many household furniture items but this one is going to blow your mind with sublime and superb thought about modern pallet chair. The world of recycling and modern creative ideas of up-cycling of things is making progress by days and nights. Don't punish your nerves by thinking about sky touching prices of fashionable furniture. Have modern furniture fashion with your own hand by making splendid and durable items with pallet wood like DIY pallet chair, pallet table, pallet nightstands and almost all pallet furniture items.
Pallet chair not only gives you the sitting relief but also a look of furniture fashion if your customization reaches the modern creativity of fashion. To start your model of DIY pallet chair your planks should be well furnished and ribbed before we use it in building our chair model. A little bit rubbing of planks with sand paper gives shining glow to wood and for best ever effects. Then make attachment of planks in making our pallet chair model and then fix your desired mattress we have used white mattress and put some pillows for fashionable feel of comfort and it is ready to serve you at desired and needed location of your home.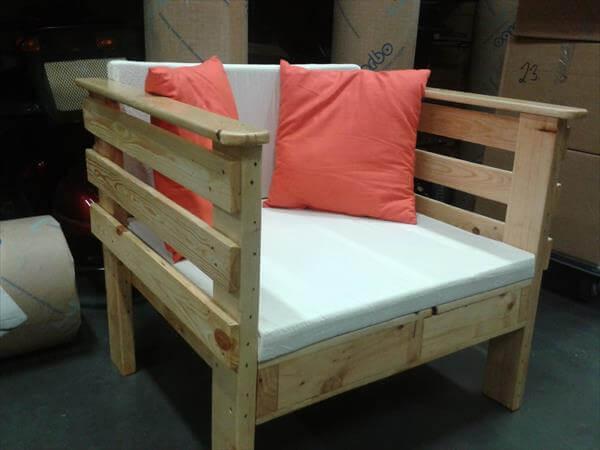 Start your work with basic pallet arrangement which is to make pallet board first and then attachment of legs to have pallet chair with ease.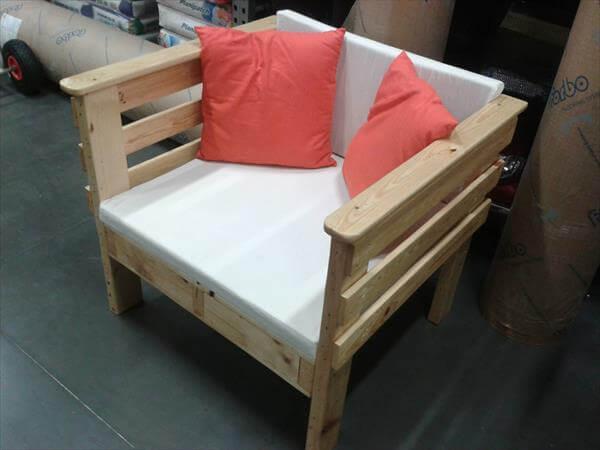 This chair model is short back model for chair with mattress on back to give you healthy way sitting.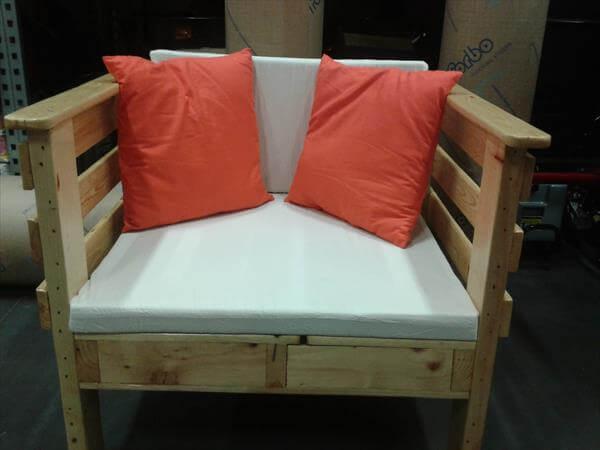 In-spite of the attachment of nails and screws your can also add some glue and other supporting chemical for long living model and service.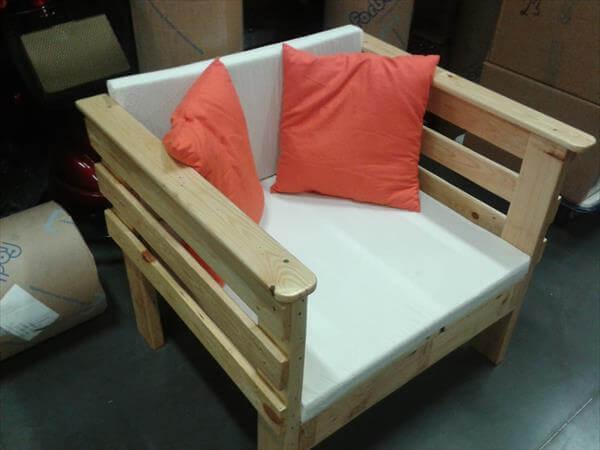 After fixing the mattress or foamy berth your work is finished and enjoyment and relief starts.