The smart shabby chic coffee table is a three-step table-making story. It requires a whole shipping pallet that is sanded down for a smooth surface. Give it a good dark staining which makes for the smart sturdy look. The last step is adding the casters and topping the pallet table with glass. Add four post blocks to each corner and attach large casters. Finish off with a glass top, and put up your baubles and flower vases.
The upcycled pallet coffee table is a complimentary piece that goes with almost any type of furnishing style whether it is the retro, contemporary, or innovative look.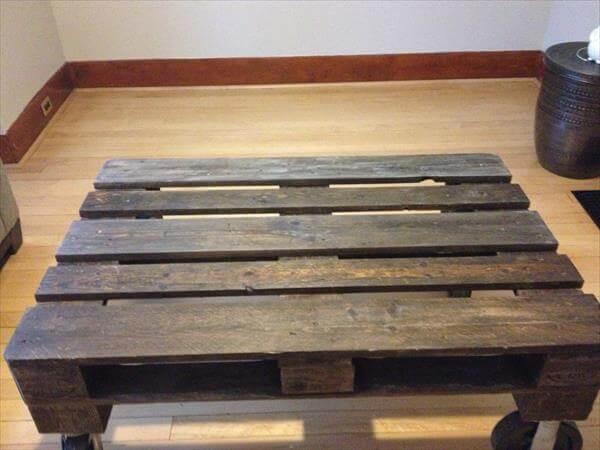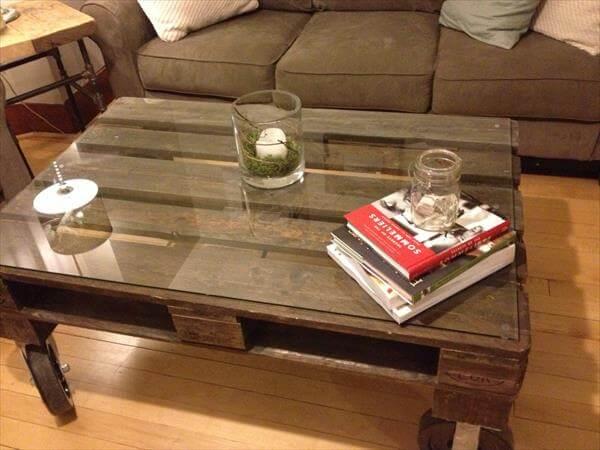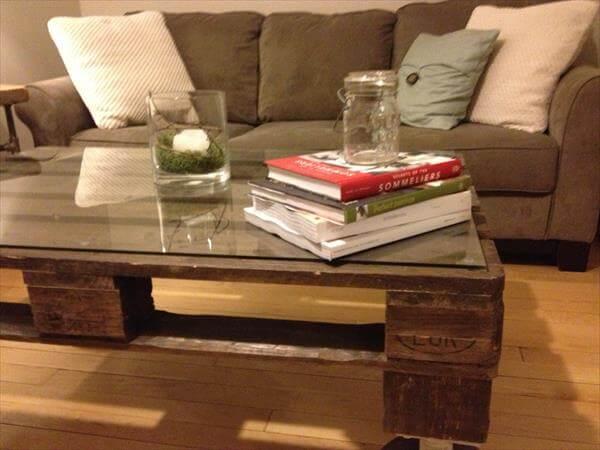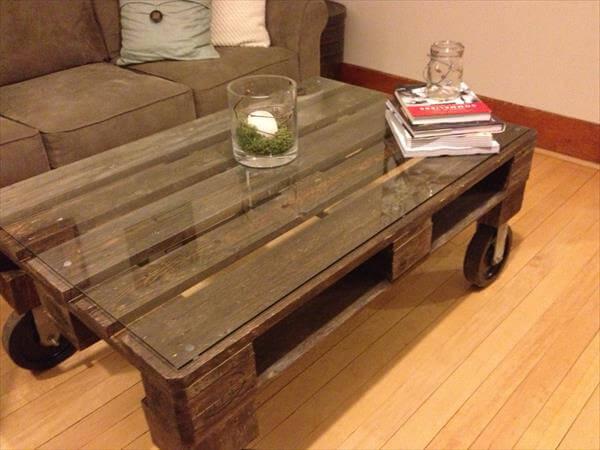 Submitted by Lidsay!