Stylish furniture crafts are mostly to see in a living room, the busiest and most visited room of a home! There are always some certain types of furniture that helps a living room interior to be stylish and sophisticated as well! A TV stand or media console and a coffee table are the top listed items in this case! You can also try building these DIY pallet corner TV console and coffee table which are 100% free of cost! The only supply material you need, are the rustic pallets, always easy to reach and grab!
Here pallet crates have been used as prefabricated panels to install the stylish coffee table but the construction of L-shape corner TV stand is totally a different case! The TV console has been done using straight pallet lengths or slats which have been resized and integrated to build all parts of that exclusive media stand design! Here the most amazing think in the construction of pallet TV stand, is the smartly built storage cubbies and pockets, help you to store your media concerns in a style!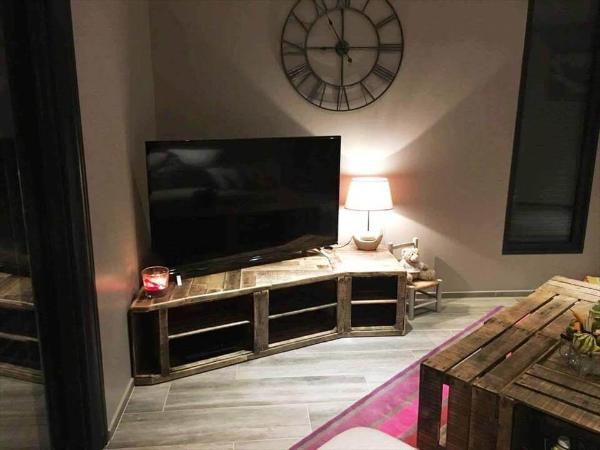 L-shape pallet TV stand with custom storage pockets, really an outstanding pallet projects that will work like a charm even in modern living room interiors!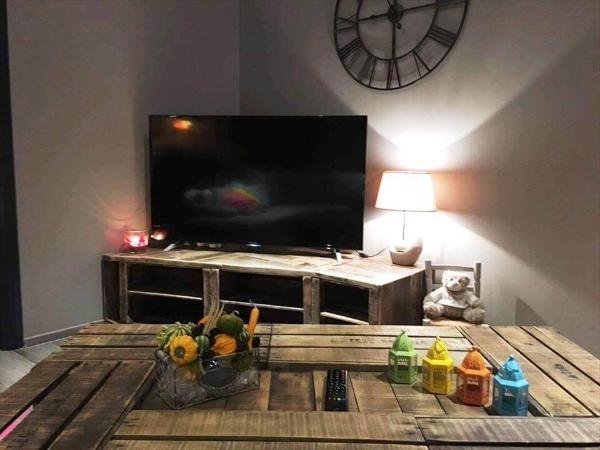 There are custom built-in storage pockets having shape like the cubbies, will also be awesome to showcase your media!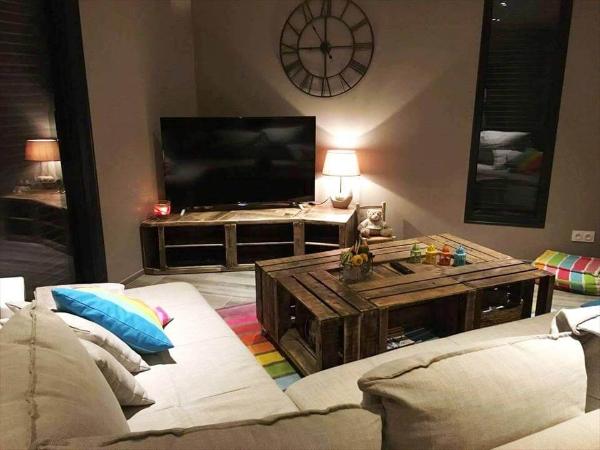 The beautiful L-shape will come in handy for precise corner fit, raise the media stand on wheels for stunning modern movements over the carpeted floors!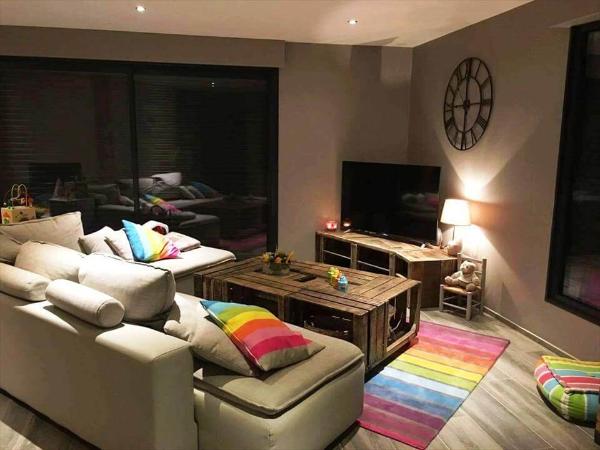 Paint it for a modern avatar, stain it for weather protection and also for a visually attractive tone of wood and use custom signs and logos also to personalize it!
Made by: Adopteunecaisse