Welcome to my blog again. I am sharing one of my most interesting pallet projects with all of my readers. The Pallet TV table is the need of every house now, because every house owns a TV. I wanted something unique as my pallet TV stand so the best thing according to me was pallet TV table.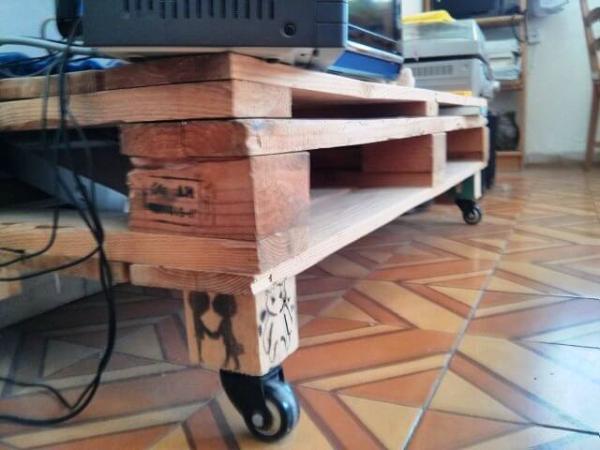 I own a big plasma TV so I needed a big size diy TV table which I constructed in two days with ease. I used some quality pallets for this DIY table that I had saved with me after buying in cheap price from an industrial auction.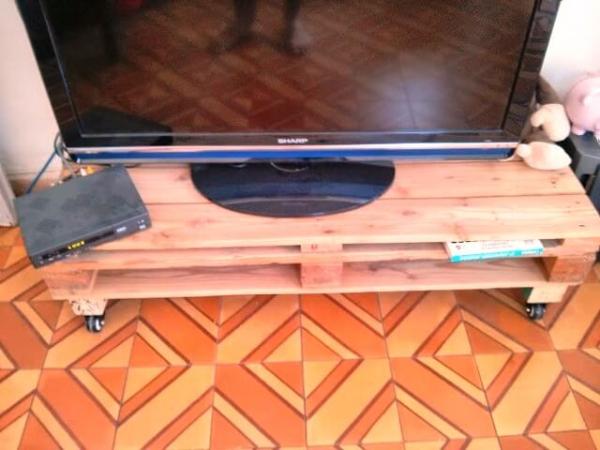 The pallets I used for completing my project were sanded properly so that all the rough surfaces which are stained are removed and the table gives a perfect look. After sanding using simple tools I made a table. I divided in two compartment dividing further to make four parts. This was done basically to create a space or storing books, magazines and other things. I applied four wheels to the pallet TV table so that it is easy to move the table around. I didn't paint the pallet table because I wanted to keep it natural but if you want to make it colorful you can use paint for that purpose.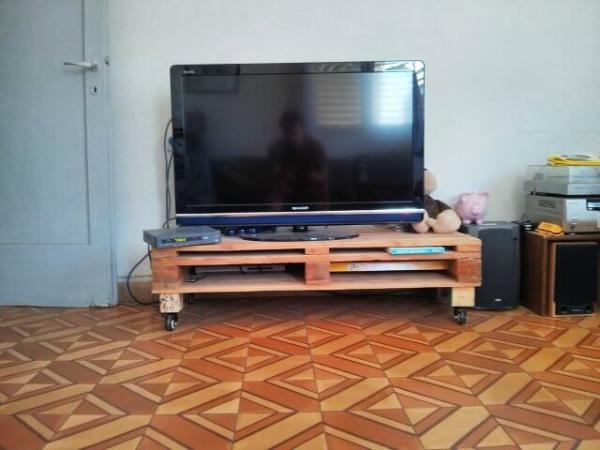 Idea sent by Sehrish Nida!