Sometime we come across the custom furniture needs of home which are not always easy to fulfill! However, one can play some creative tricks with free pallets to build custom furniture crafts having in his desire-list! We would like you to take a look at this DIY pallet laundry room rack, a very new pallet creation and is a perfect example of custom-built pallet furniture! It has been built in slim design that fits nicely to narrow space between the washing machines!
It also comes with 2 built-in levels that help to store the detergents and other cloth washing agents smartly! The whole rack model has been elevated on two wheels fitted to center of the bottom sides and at the same time a metal handle has also been fixed in front that helps to pull it out easily! The attached front metal handle can also be used smartly as a towel rack as shown below!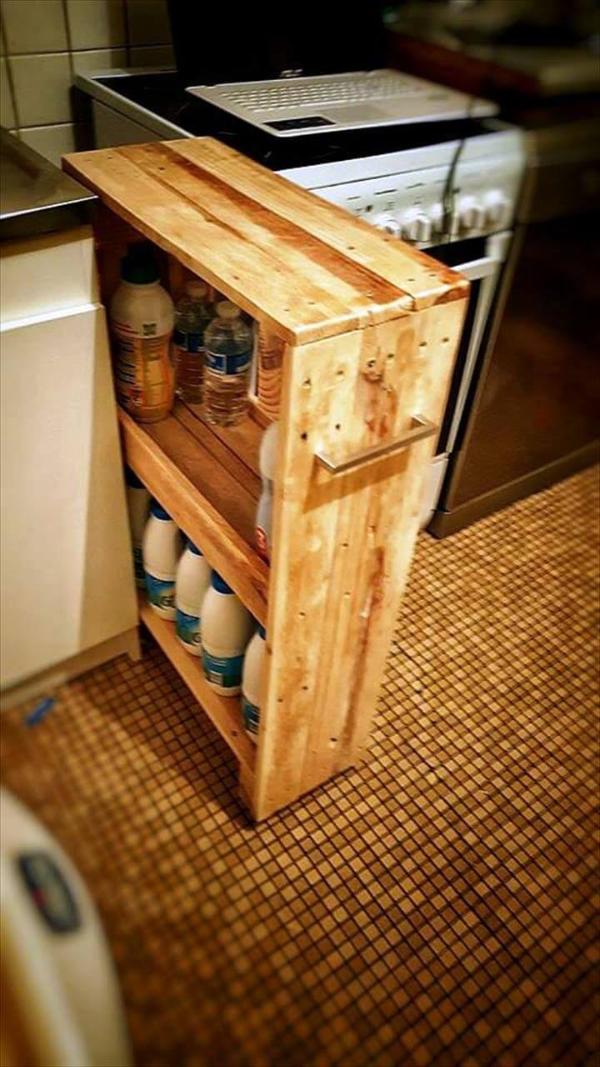 Build a hollow wooden square first which will be total frame for this laundry room rack!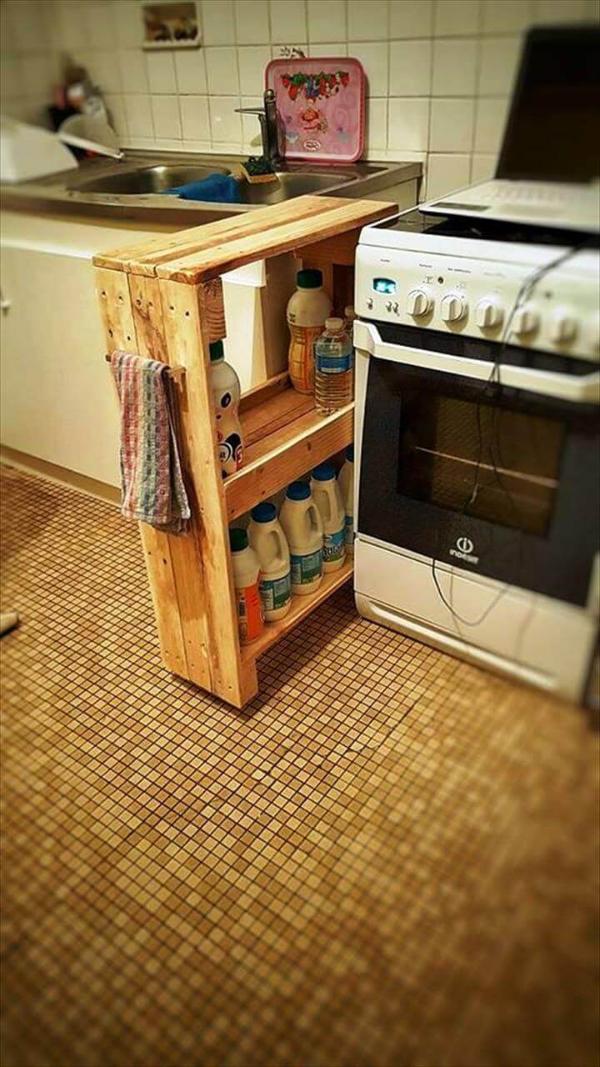 Raise the hollow square shape frame on wheels, install the towel rack and insert the shelving levels to start using it in your laundry room as a rack for laundry room!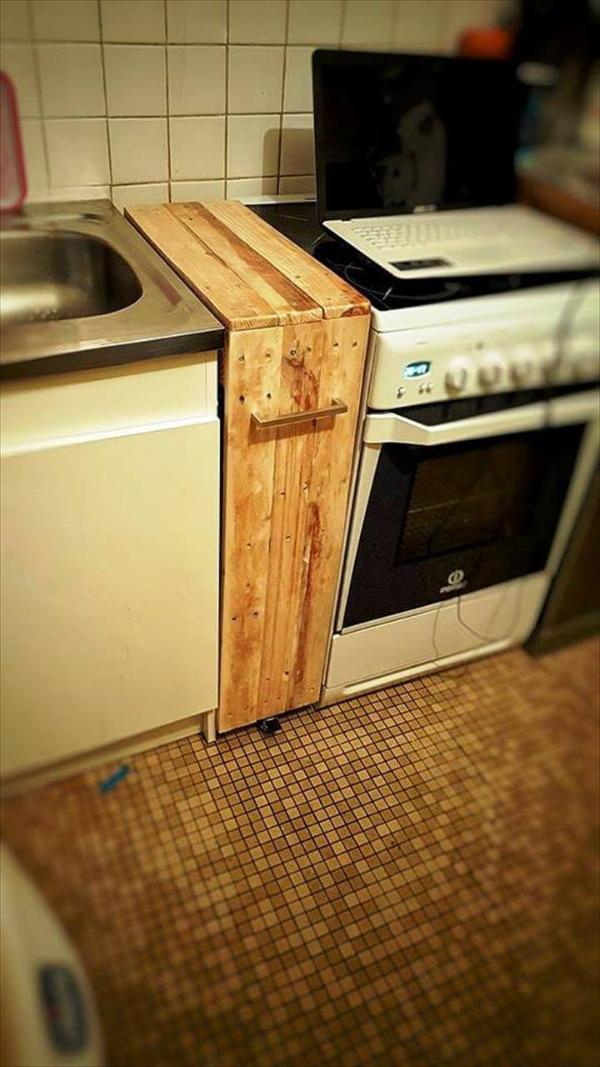 Mind-blowing pallet ideas to improve the performance of a laundry room interior, in the same way you can build laundry room dresser and wall shelves also with pallets!
Made by: Design palettes
30 Easy DIY Pallet Ideas for Your Next Projects