If you are also in intense need to have an affordable jewelry organizer then give a warm welcome to pallet wood with which you can have solved problems about setting up of your jewelry. We have cheaply manufactured this DIY pallet jewelry rack for trimmed hanging of jewelry like mostly the necklaces and chains. We have attached alluring knobs for pleasing and ravishing hanging needs.
The rack is in perfection of wood shine due to well hand staining to it. Even a very little amount of pallets will be sufficient to try this magnificently easy project at home. The size of dimensions to it is about 21" inches in length and very close to 7" inches in width.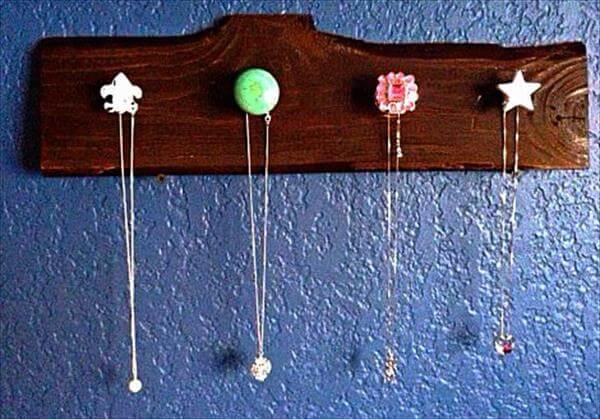 Give trimmed and alluring arranged view to your necklaces and locket chains with knob support attached firmly to the rack. This type of toy shaped knobs can easily be got from some hardware store on a budget.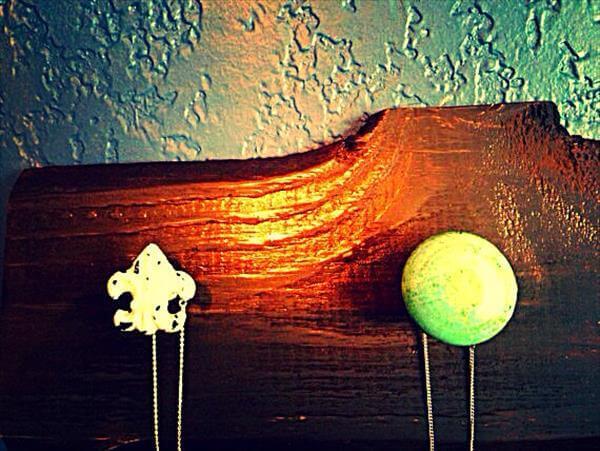 The whole rack area has undergone a tremendous staining and varnish with hands for crushing and smashing wooden dark impacts. The whole idea is also a cozy inspiration and motivation for living room or porch wall art.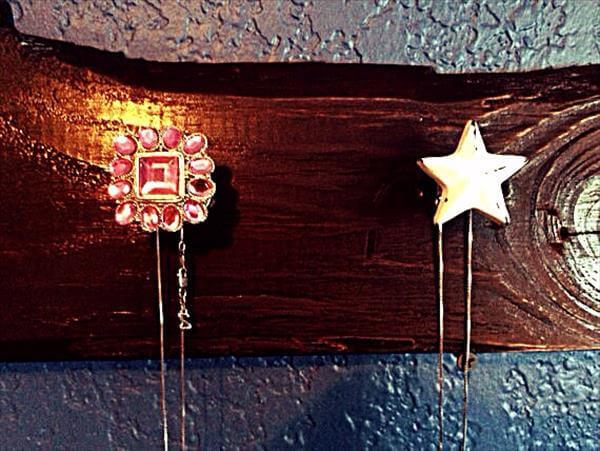 Submitted By: Shea Wuneburger