When we make our DIY garden and design its featuring accessories with pallet wood like pallet vertical planters, pallet potting table and pallet walkway etc. Then we often think for its protection aspects. So we use fence around our garden for protective purposes, it is often made of wood or metal but if you have wooden fence you can customize it to give a new look of vertical garden. This is surely going to serves as marvelous idea for trendy renovation of your garden.
You can do it by hanging flower pots vertical to wooden fence. You should have some tools and material for your DIY vertical garden of wooden fence around it such as measuring tape, flower pot holders, hand drill and some colors to make flower pots endearing and appealing, and some nuts or screw through holes for pot to be hanged well. So after having the needy material and mood to try some new start work with coloring on flower pot you can use the spray bottle color for more ease. Now place the flower pot holders at targeted wood of fence and drill the required area then attach the flower pot and hang to it and add screws for durable support and it's done. The pots and plants in them would definitely be of your own charm and choice.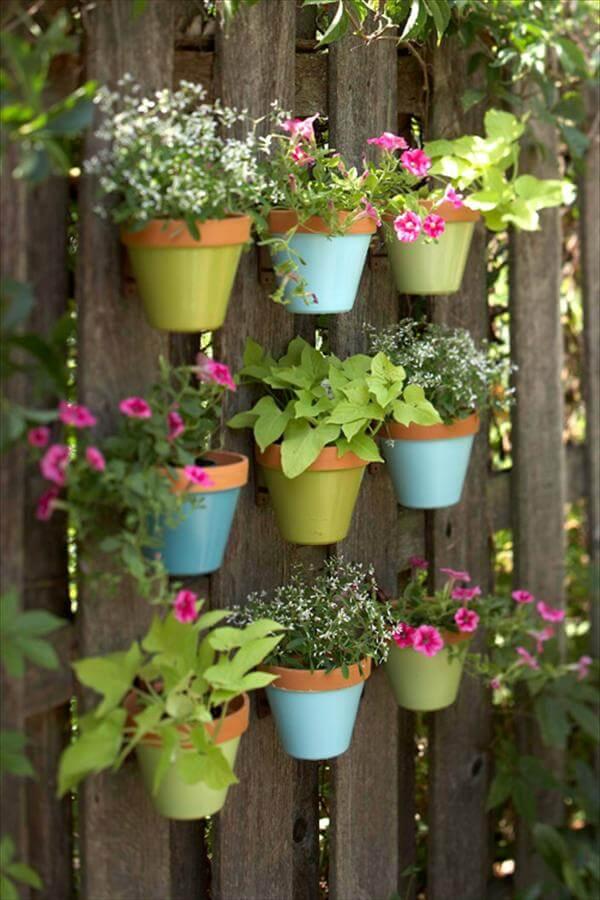 Use your wooden fence to make a trendy and fashionable modification to make it vertical garden wall.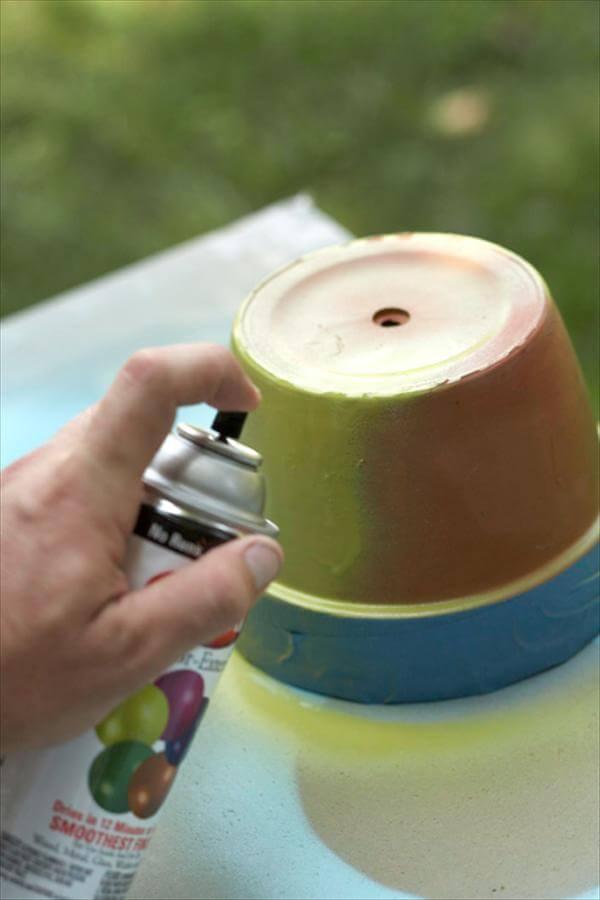 The different colors of pots will make the whole vertical wall more charming and great in terms of garden decorations.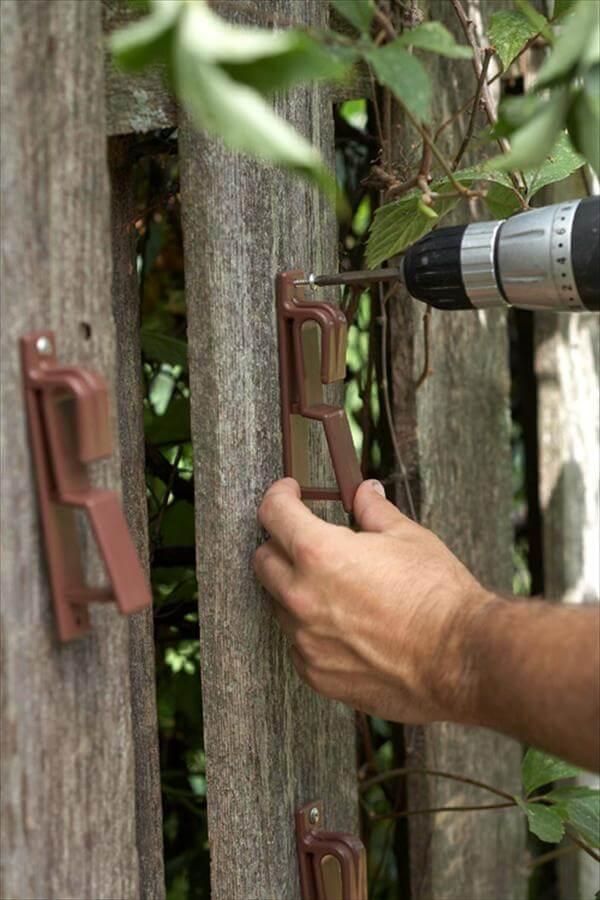 Carefully drill the wood for hanging flower pot and attach the pot holders by adding screws with some screwdriver.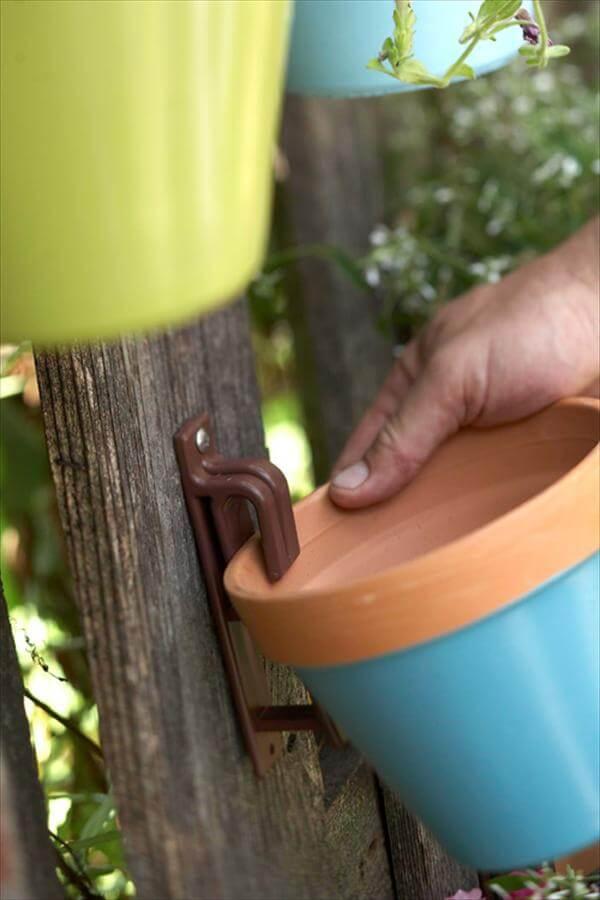 Now hang the flower pots for vertical garden effect on fence. keep the balancing issues in account for perfection of ornaments.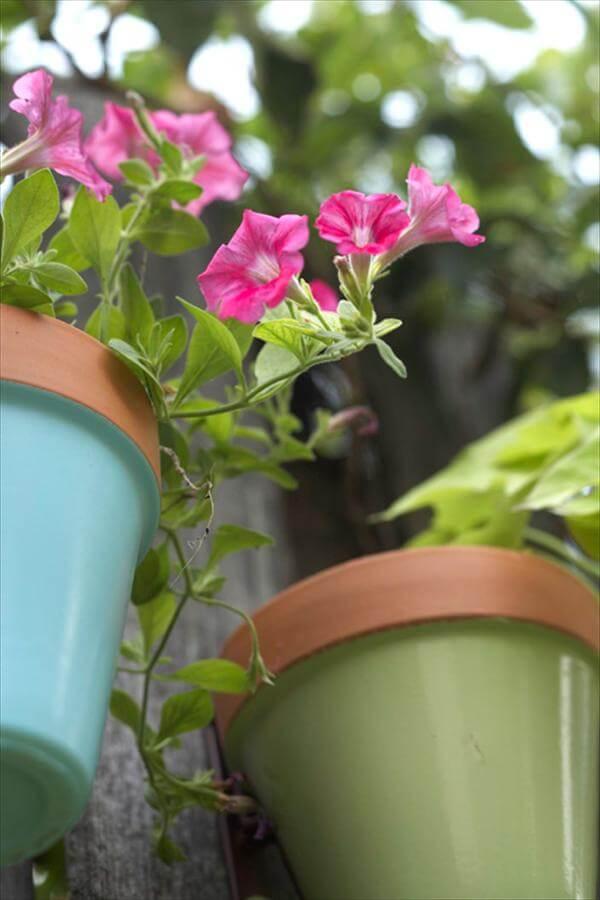 Now enjoy another decorative and tremendous modification and idea with your garden wooden fence.